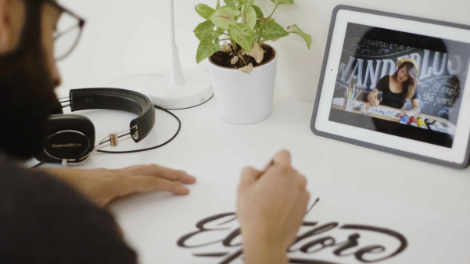 Looking to start 2019 off on the right foot? Looking for ways to challenge yourself and take your work to another level? Skillshare is an online learning community with thousands of classes related to design, illustration, business and marketing with guidance from the top industry experts. Join Grain Edit faves such as Andrew Fairclough, Tom Froese, Kate Bingaman-Burt and Brad Woodard in classes on handmade textures, storytelling, self-promotion and much more. In addition, delve into curated workshop offerings alongside like-minded students that provide ways to encourage each other and gather feedback. Whether you are looking to launch a fulfilling side project, explore a new career path or further develop your existing talents, Skillshare has you covered.
For a limited time, Grain Edit readers can receive 2 months of Skillshare Premium for free. Don't miss out on this opportunity!
Click here to receive 2 months of Skillshare Premium for free.

Share on Facebook
Share on Facebook