Sanna Annukka Shop – Soul Birds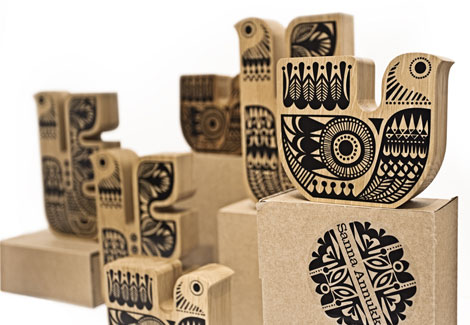 Sanna Annukka Limited Edition Wooden Soul Birds
Sanna Annukka recently launched a new portfolio and online store. I love these solid brown oak Soul Birds which are now available for pre-orders in her shop. I'll have to add these to my Christmas list!
On her website, Sanna shares this bit about the the Soul Bird which stems from Finnish mythology. "In Karelia there was an ancient belief in the Sielulintu or Soul bird. The Sielulintu was thought to deliver the soul to newborn babies and also to transport the soul to the afterlife at the moment of death. It was believed the Sielulintu protected a persons soul at it's most vulnerable; when dreaming, and it was tradition to keep a carved wooden bird by the bedside to keep the soul safe during sleep."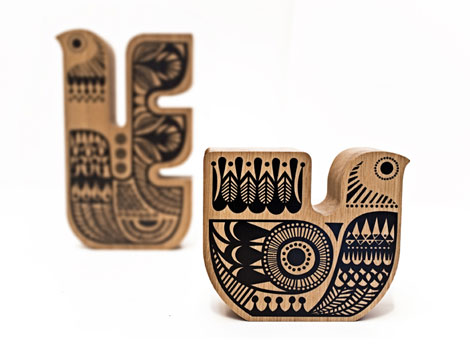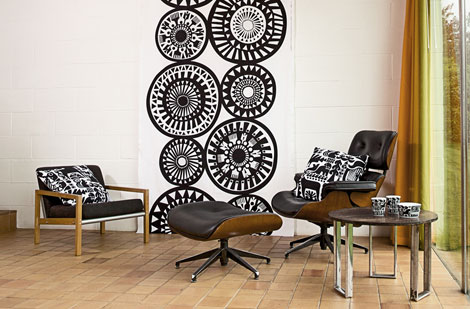 Pillows and wall art designed for Marimekko (Not available in Sanna's shop, but should be available at Marimekko).
——————–
Also worth checking: Vintage Russian posters.

Not signed up for the Grain Edit RSS Feed yet? Give it a try. Its free and yummy.
——————–

Share on Facebook
12.17.09 in Found design by Dave
Share on Facebook