Recently Received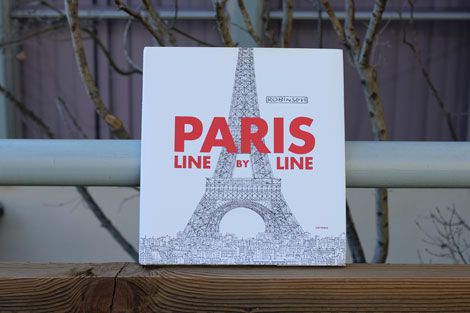 What better way to start off the week than with some exciting new releases from our favorite publishers? Our latest installment includes whimsical architectural renderings by James Gulliver Hancock, reissues of obscure illustration classics by William Wondriska and Robinson and much more!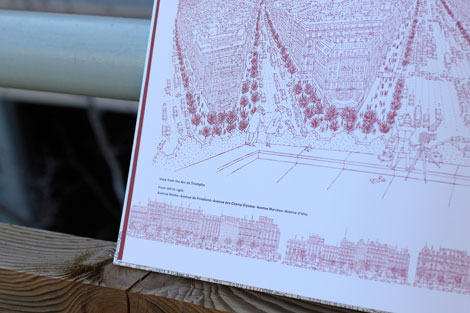 Paris, Line by Line
By Robinson / Published by Universe
48 pages / 11.75″ x 13″
Pre-order a copy at Amazon, Rizzoli and your local book shop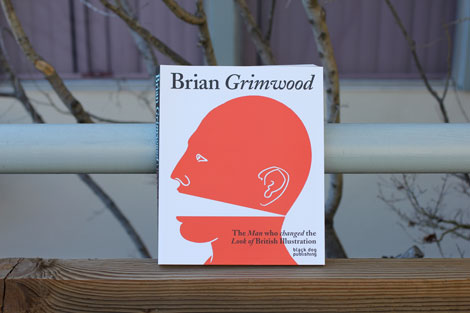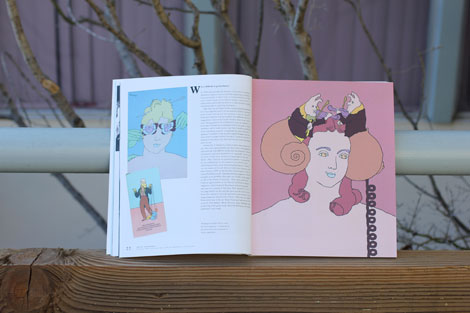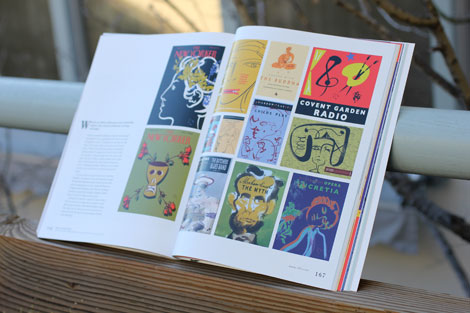 Brian Grimwood: The Man Who Changed the Look of British Illustration
Intro by Peter Blake / Published by Black Dog Publishing
224 pages / 11′ x 9″
With an "Introduction" by Brian Grimwood's friend and peer, Sir Peter Blake, this beautifully illustrated book is the first complete overview of Grimwood's work, and serves to further reinforce his
fundamental contribution to the changing face of illustration since the 1960s—both in Britain and internationally.
Available at Amazon, Black Dog Publishing and your local book shop.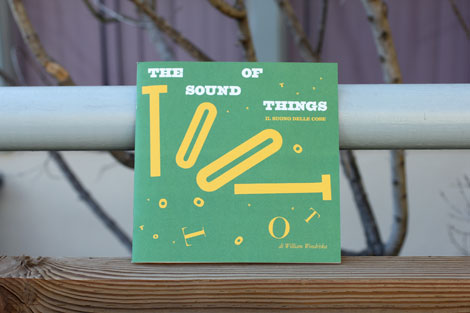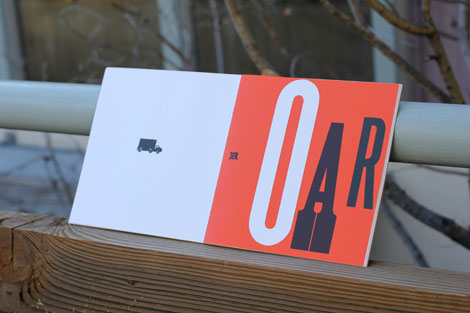 The Sound of Things
By William Wondriska / Published by Corraini Edizioni
44 pages
The sound of things was born in the spring of 1955, when a young William Wondriska just before he was drafted into the Armed Services conceived, designed, and printed it in the Department of Design of Yale University, as partial fulfillment of degree requirements.
In this book, the author – in a wonderful combination of drawings, letters, and colors – brings the sound of all kinds of objects visually alive.
Available at Corraini Edizioni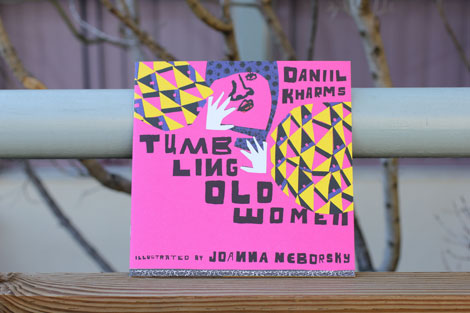 Tumbling Old Women
Text by Daniil Kharms. Illustrations by Joanna Neborsky / Published by Corraini Edizioni
20 pages
The creative and colourful collages of Joanna Neborsky illustrate a short story by Daniil Kharms, recreating the unreal and imaginary atmosphere of early nineteenth-century Russian Surrealism to which the story belongs.
Available at Corraini Edizioni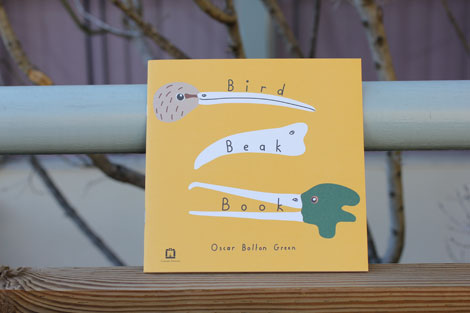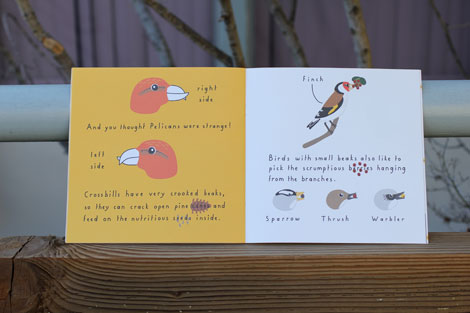 Bird Beak Book
By Oscar Bolton Green /Published by Corraini Edizioni
24 pages
Oscar Bolton Green's clear-cut line drawings and brilliant colours explain the many different variations with the same simplicity as the accompanying text.
His immediate, essential style, with its patches of colour and clarity of line, shows how tiny hummingbirds stretch into the flowers to draw out the nectar and how graceful flamingo dips its spoon-shaped beak beneath the surface of the water.
Available at Corraini Edizioni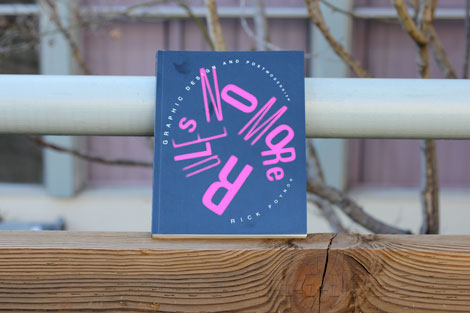 No More Rules: Graphic Design and Postmodernism (mini edition)
By Rick Poynor / Published by Laurence King
192 pages / 8.75″ x 6.75″
No More Rules was the first wide-ranging critical survey to focus on and explore postmodernism's impact on graphic design in the 1980s and 1990s, an era that transformed the discipline. Now re-issued in a new mini format, it tells the story of how designers and typographers threw away the rule book and forged experimental new approaches.
Pre-order a copy at Laurence King and your local book shop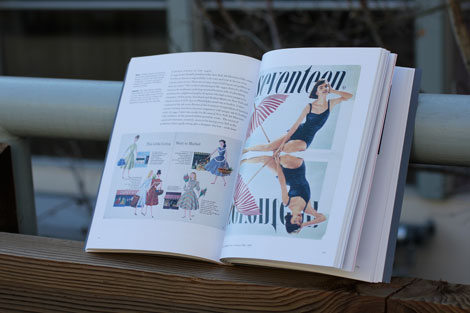 American Modernism: Graphic Design 1920–1960 (mini edition)
By R. Roger Remington / Published by Laurence King
192 pages / 8.75″ x 6.75″
American Modernism is a comprehensive survey of Modernist graphic design as it emerged in America in the period between 1920 and 1960 in various media – advertising, information design, brand identity, magazine design, book design and posters.
Pre-order a copy at Laurence King and your local book shop.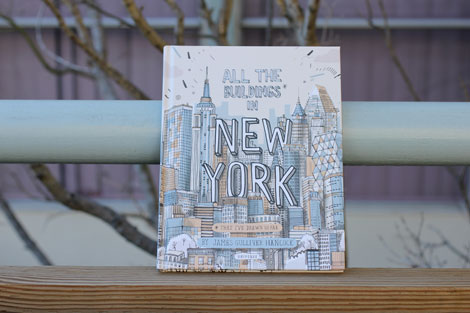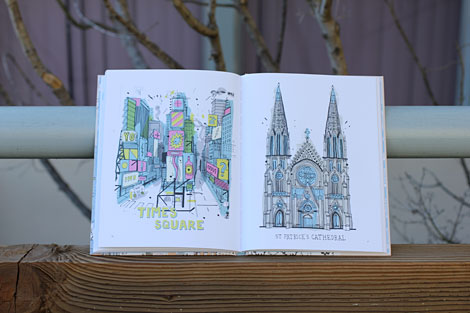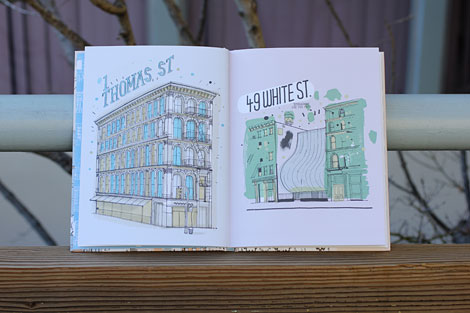 All the Buildings in New York: That I've Drawn So Far
By James Gulliver Hancock / Published by Universe
64 pages / 7.5″ x 9.75″
A charmingly illustrated journey through New York City, neighborhood by neighborhood. All the Buildings in New York is a love letter to New York City, told through James Gulliver Hancock's unique and charming drawings of the city's diverse architectural styles and cityscape. His buildings are colorful and chock full of fun and offbeat details, and this book is full of new discoveries as well as old chestnuts for anyone who loves the Big Apple. Organized by neighborhoods, the book features iconic New York buildings, such as the Empire State Building, Rockefeller Center, and Flatiron Building, as well as the everyday buildings that make up New York City—the boutique shops in SoHo, timeless brownstones in Brooklyn, and rows of busy markets in Chinatown.
Pre-order a copy at Amazon, Rizzoli and your local book shop.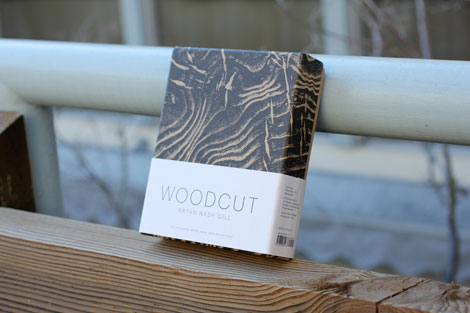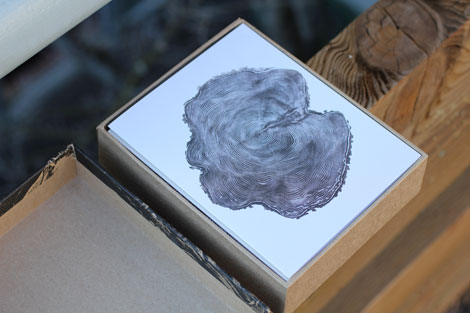 Woodcut Notecards
By Bryan Nash-Gill / Princeton Architectural Press
5.25 x 6.5 inches (13.3 x 16.5 cm), Gift Box With 12 Full-Color Cards (6 Designs, Repeating 2 Times) And 12 Envelopes
In this collection of notecards, based on the book Woodcut, the arboreal rings come to life in exquisite detail, revealing the great beauty and power within each tree.
Available at Amazon, PA Press and your local book shop.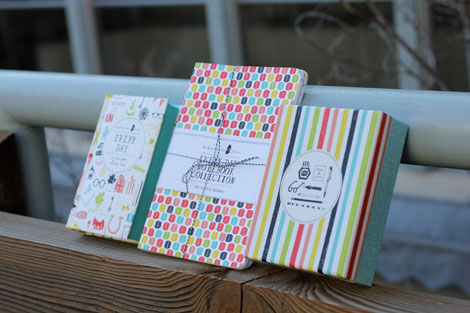 Every Day Notebook Collection
By Mr. Boddington's Studio
64 pages each / 6″ x 8.5″
Each side-stitched notebook showcases a colorful handdrawn pattern on the cover and contains lined pages within.
Pre order at Amazon, Chronicle Books or local book shop.
If you would like your product to be considered for our recently received section, please contact us.
—
Also worth viewing:
Book Guide
Saul Bass Book
Design Books
Not signed up for the Grain Edit RSS Feed yet? Give it a try. Its free and yummy.

Share on Facebook
TagsBooks
03.04.13 in Off Our Bookshelves by Dave
Share on Facebook