Tad Carpenter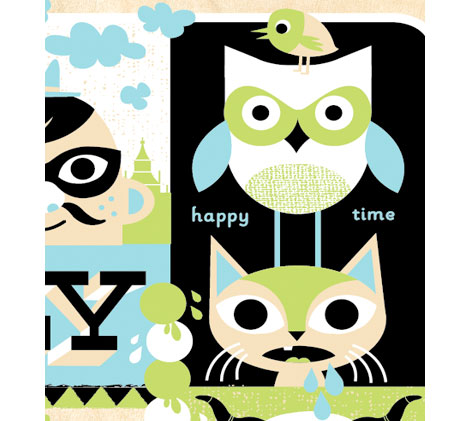 Love the variety from Kansas City designer/illustrator Tad Carpenter. His character illustrations are super imaginative and unique. It's nice to see the range of his work as well: traditional design, installations, posters, identity, packaging, painting, and more. Lots of fun type poking out here and there as well.
In addition to his personal work Tad ropes steers at Design Ranch during the day, and co-runs Vahalla Studios, a screen printing super shop.
Vahalla recently had a gallery show. See the highlights video on Tad's blog.

Share on Facebook
01.09.09 in Found design by Ethan
Share on Facebook