Betsy Walton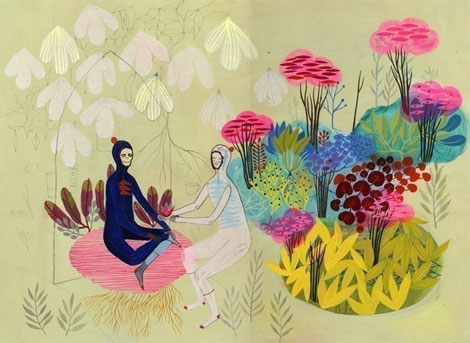 Portland,OR based painter and illustrator Betsy Walton has a knack for creating captivating and dreamy landscapes. Some of my favorite pieces include "Gold" and "Paradise" which also happens to be this week's poster pick. These works explore the idea/ideal of paradise while working with an aesthetic rooted in American folk art and contemporary figurative illustration.
Giclee prints of the original paintings are available at the Poster Cabaret.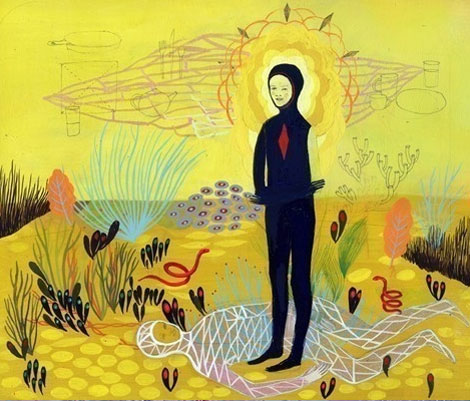 Gold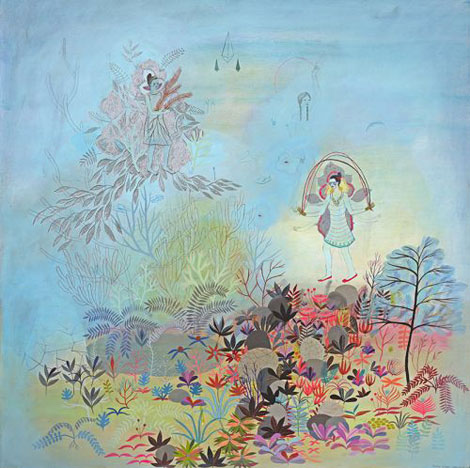 Float In / 30×30. Acrylic Gouache on panel.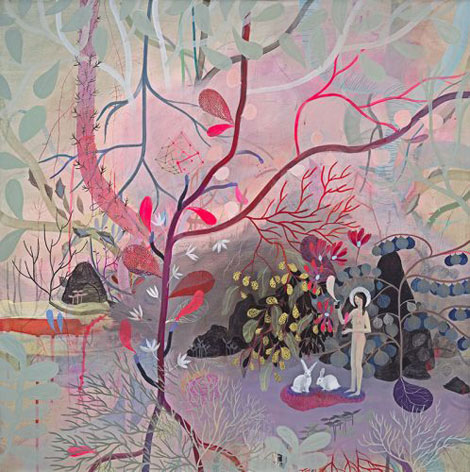 0:00 / 30×30. Acrylic Gouache on Panel
——————–
Also worth viewing:
Micah Lidberg
Jaime Van Wart
Drawn In by Julia Rothman
Not signed up for the Grain Edit RSS Feed yet? Give it a try. Its free and yummy.
——————–

Share on Facebook
TagsART, contemporary, USA
08.22.11 in Poster Picks by Dave
Share on Facebook