Photo-Lettering Alphabet Blocks, Prints & T-Shirt Giveaway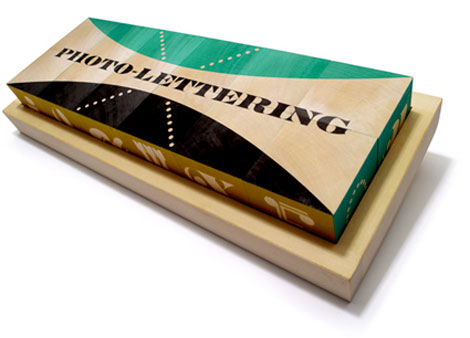 Back in June we posted about the launch of House Industries' Photo-Lettering website. I knew it was just a matter of time before some of those tasty Photo-Lettering typefaces ended up on a slab of wood. That time has come. Last week House announced the release of the Photo-Lettering (Plinc) alphabet blocks as well as a new House Industries serigraph series.
To celebrate the new line of Photo-Lettering products we've teamed up with House Industries for a special giveaway.
One lucky winner will win: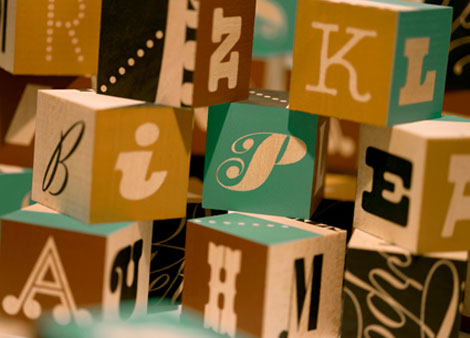 One set of Photo-Lettering alphabet blocks
The blocks are made in Michigan out of replenishable locally-grown basswood and are printed with lead-free non-toxic inks.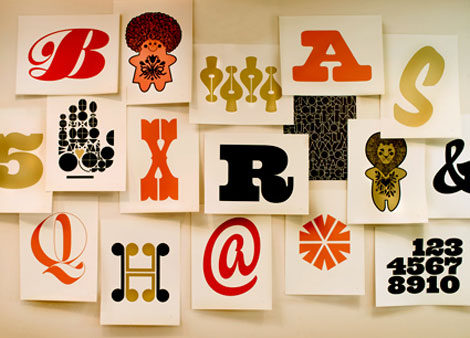 Two prints (one large & one small) from the new House Industries serigraphs series
All of the 27 new serigraphs are hand-pulled, air-dried and numbered by longtime House Industries collaborator David Dodde. The posters are printed on acid-free 130# recycled cover stock.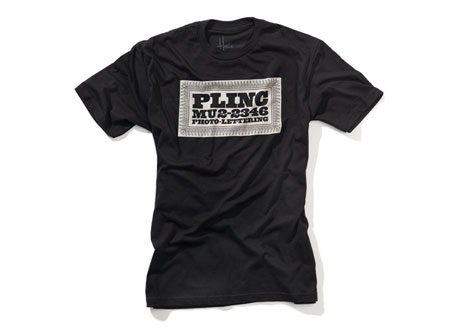 One Photo-Lettering T-shirt
————————————————
Sounds great, but how do I enter?
————————————————
Enter Twice to Increase Your Odds
You can enter by subscribing to the Grain Edit RSS Feed/ Email Updates or by following us on Twitter. (Please read the details below) You can also you use both methods of entry, giving you 2 entries into the giveaway and increasing your odds of winning.
————————————————
Enter by Subscribing to the Grain Edit RSS Feed or Email Updates:
First, Leave a message in the comments section of this post. Maybe tell us what you like about Photo-Lettering or the new Photo-Lettering products.
Next Subscribe to our free RSS Feed or Email updates (seen in the upper right corner of the website). If you already subscribe, you're all set, no need to subscribe again.
On Friday, Oct 9th, 2009 we will randomly select 1 person.
Please note – For our last giveaway we had two readers that kept receiving the comments for the giveaway in their email box. Please make sure that you don't click "subscribe to comments" when leaving a comment.
————————————————
Enter by Following us on Twitter
We will also select 1 person from our Twitter Friends. Here's what you do:
1. Follow us on twitter @grainedit
2. Tweet the following message "@grainedit count me in for the Photo-Lettering giveaway #Typography"
On Friday, Oct 9th, 2009 we will randomly select 1 name from those twitter messages.
————————————————
From the two people selected
From the two names pulled (one from the comments of this post and the other from the twitter messages), we will randomly pull our winner.
** Please note – We will announce the winner on Friday, Oct 9th, 2009 in the GRAIN EDIT RSS FEED + EMAIL UPDATES. We will not be announcing the winner on the website, so you need to subscribe to either the RSS or Email updates to know if you won or not. **
————————————————
Huge thanks to House Industries for making this giveaway possible. Visit their website to see their full line of fonts, clothing, and objects.

Share on Facebook
09.28.09 in Contests and giveaways by Dave
Share on Facebook