Postcode Typeface based off Gert Dumbar stamp available for download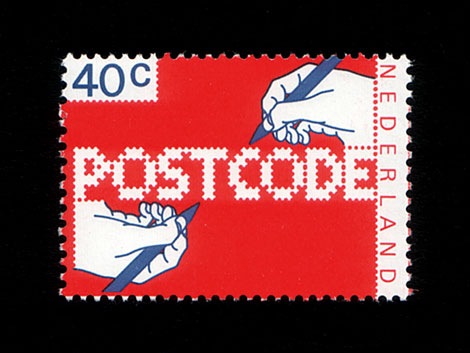 Top: Postcode typeface designed by Christophe Stoll 2008- Bottom: POSTCODE stamp designed by Gert Dumbar in 1978.
Christophe Stoll recently emailed to let me know of a cool typeface he designed called Postcode which is based off a stamp in the Iain Follett Stamp collection we featured. Check out Christophe's website to hear the story behind Postcode and to download the typeface for FREE.
After you download the typeface, put some time aside to browse Iain Follett's amazing stamp collection on Flickr.

Share on Facebook
Tags1970s, contemporary, fonts, stamps, typefaces, Typography
08.07.08 in Found design by Dave
Share on Facebook