Swiss Air ephemera – design by Kurt Wirth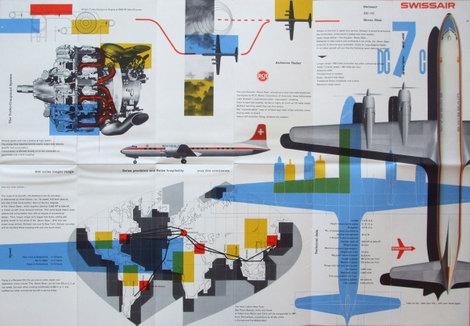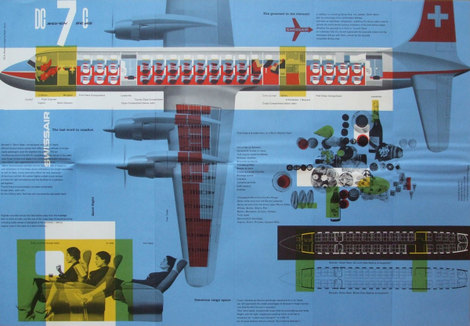 Swiss Air pamphlet – designer: Kurt wirth and Paul Beer c1950s
SwissAir has a rich history with some of Switzerland's finest designers. Over the last 60 years the Airline has worked with Karl Gerstner, Kurt Wirth, Donald Brun, Fritz Buhler and Siegfried Odermatt just to name a few. The pamphlet above is one of many brilliant pieces to result from this relationship.
It appears to be some sort of promotional piece for the Douglas DC 7 which was produced in 1956. I love how Kurt Wirth laid out the information.
You can see the rest of the pamphlet at Ace Jet 170. Many thanks to Richard for posting this gem.
Be sure to check out our other posts related to SwissAir design.

Share on Facebook
Tags1950s, brochures, ephemera, graphic-design, information-design, out-of-print, swiss, switzerland
03.11.08 in Found design by Dave
Share on Facebook