Recently Received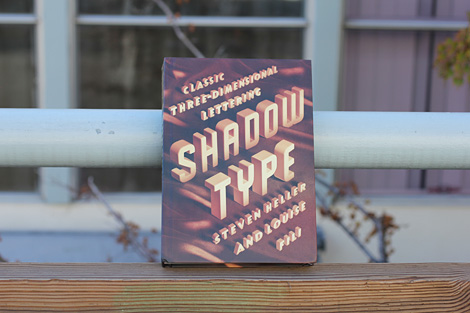 In this week's round of books we feature new items from Princeton Architectural Press, Chronicle Books, Lark Crafts, Abrams, Pavilion Books, Universe and Laurence King.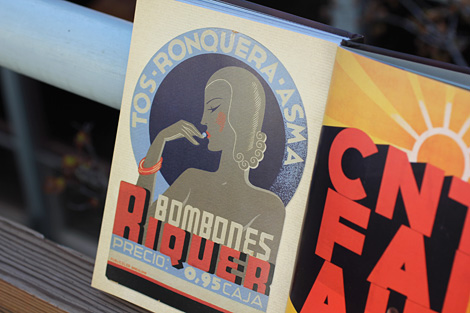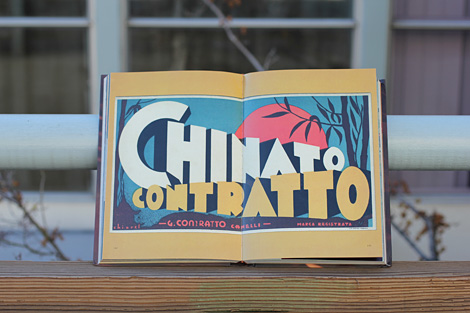 Shadow Type: Classic Three-Dimensional Lettering
By Steven Heller and Louise Fili / Published by Princeton Architectural Press
352 Pages / 6.75″x9.7″
Introduced in metal type as early as 1815, shadow typefaces were a form of early experimentation among type founders. In the late nineteenth century, the form was adopted in wood type for use in posters and has been embraced ever since by designers looking for ways to communicate a sense of monumentality, a feeling of confidence, or a simple feeling of optimism. Shadow Type presents a broad spectrum of examples: advertising, shop signs, billboards, posters, and type-specimen books featuring the most popular, rare, and (nearly) forgotten dimensional letters from Europe and the United States.
Available at Amazon, PA Press and your local book shop.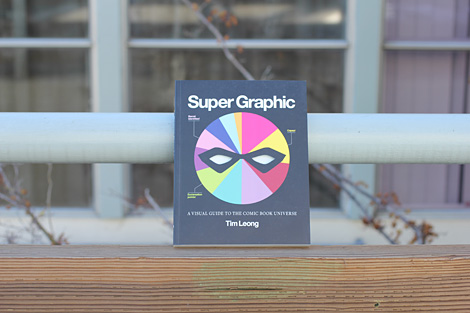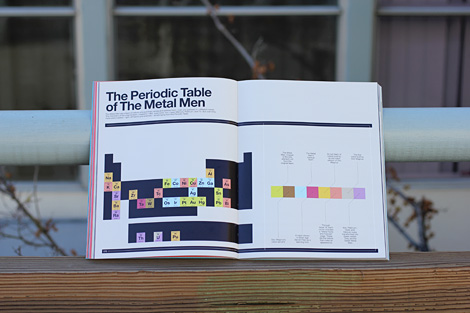 Super Graphic: A Visual Guide to the Comic Book Universe
By Tim Leong / Published by Chronicle Books
196 Pages / 9.2″x7.2″
The comic book universe is adventurous, mystifying, and filled with heroes, villains, and cosplaying Comic-Con attendees. This book by one of Wired magazine's art directors traverses the graphic world through a collection of pie charts, bar graphs, timelines, scatter plots, and more. Super Graphic offers readers a unique look at the intricate and sometimes contradictory storylines that weave their way through comic books, and shares advice for navigating the pages of some of the most popular, longest-running, and best-loved comics and graphic novels out there.
Available at Amazon, Chronicle Books and your local book shop.
Print Collective: Screenprinting Techniques & Projects
By Jenny Doh / Published by Lark Crafts
144 Pages / 9.9″x8.4″
Available at Amazon, Lark Crafts and your local book shop.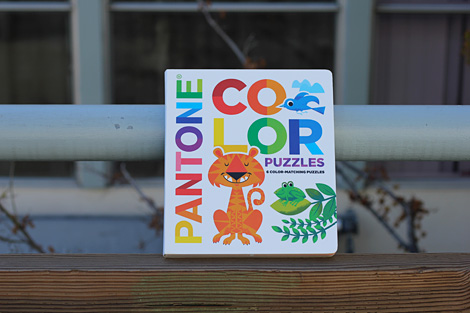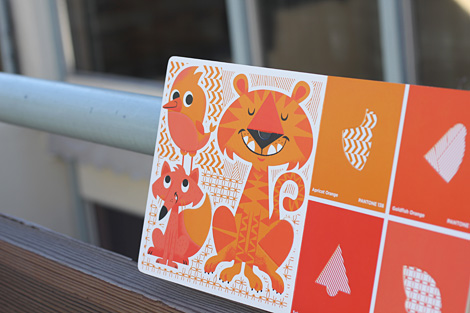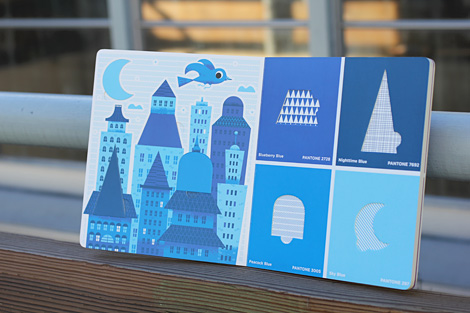 Pantone Color Puzzles: 6 Color-Matching Puzzles
By Pantone and illustrated by Tad Carpenter / Published by Abrams
12 Pages / 8.25″x9.25″
In this fourth PANTONE offering for the preschool set, children learn to match shades of each of the six basic colors in a self-correcting format. Each spread focuses on variations of a single color category (such as purple), featuring a full-bleed tonal illustration on the left side of the spread and a grid of shades on the right. The illustration has four removable puzzle pieces that fit into the four associated quadrants, arranged by shade.
Available at Amazon, Abrams and your local book store.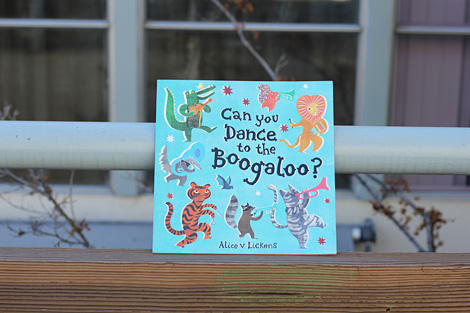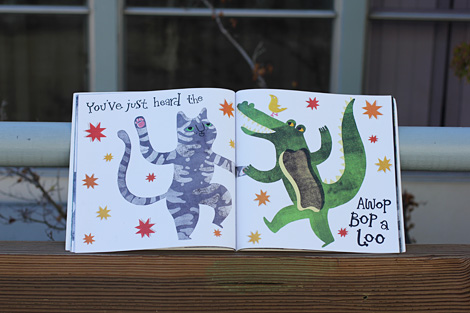 Can you Dance to the Boogaloo?
By Alice V. Lickens / Published by Pavilion Books / Anova Books
32 Pages 
Available at Amazon / Anova Books and your local book shop.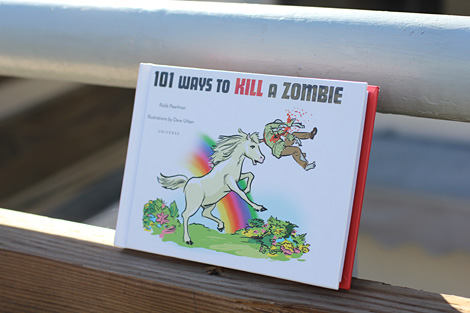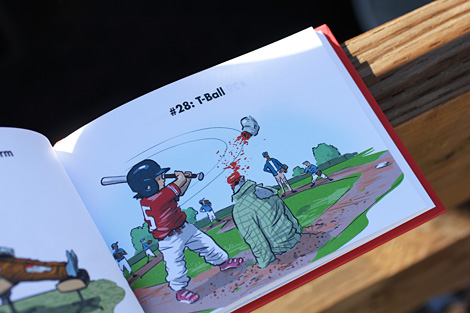 101 Ways to Kill a Zombie
By Robb Pearlman / Illustrations by Dave Urban / Published by Universe
An illustrated guide to the best ways to rid society of the undead, this book takes a pop-culture bite out of the trend that just won't die.
Available at Amazon, Universe/Rizzoli and your local book shop.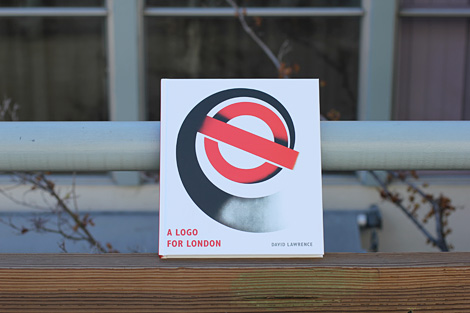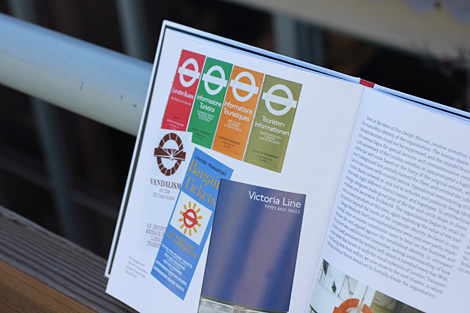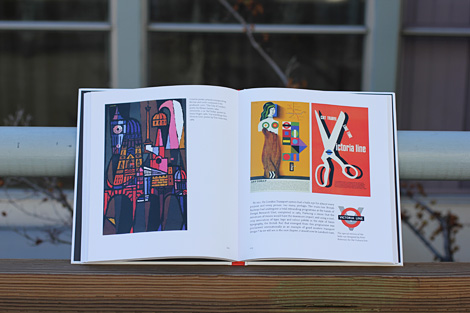 A Logo for London
By David Lawrence / Published by Laurence King
176 pages / 9.9″x8.7″
The London Transport bar and circle – also known as the bulls-eye or roundel – is an icon of commercial design. Over the last century it has come to represent not only London's transport network but also the city itself. This book charts the history and development of the symbol from the early 20th century to the present day, and explores its use across the company's many activities, as well as its wide-ranging cultural influence.
Available at Amazon, Laurence King and your local book shop.
Disclosure: Some of the links in the post above are "affiliate links." This means if you click on the link and purchase the item, we will receive an affiliate commission. Regardless, we only recommend products or services we use personally and believe will add value to our readers.
——————–
Also worth viewing…
Herb Lubalin: American Graphic Designer
Wim Crouwel: A Graphic Odyssey
Recently Received Books

Share on Facebook
10.23.13 in Uncategorized by Dave
Share on Facebook