Update – Herbert Bayer poster contest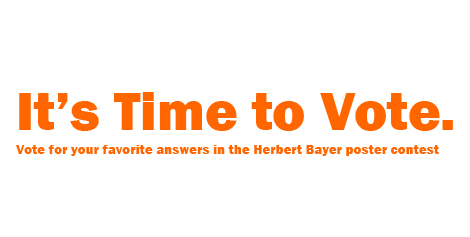 Its time to Vote! Round of thanks to everyone that submitted their reason of why they must have the Herbert Bayer Olivetti poster. We selected our 5 favorite entries last night. You can vote for your favorite and watch the results in the polls section in the far right column. Polls close at 11:30 AM next friday (25th of april). The person with the most votes wins!
Go for it, vote now! Just takes a few seconds.

Share on Facebook
04.18.08 in Grain Edit News by Dave
Share on Facebook