Europe by Car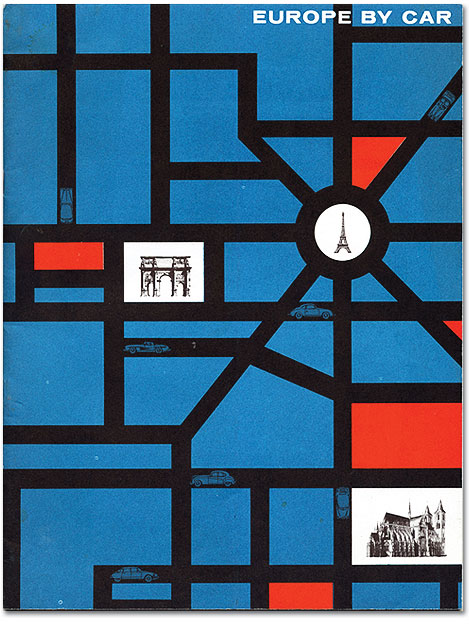 I love the cover of this Europe by Car brochure. The roads make for a nice grid structure and give the piece a Mondrian-esque quality. The business model for the company was pretty interesting as well. Europe by Car offered services for Americans interested in traveling around Europe for extended periods of time. Using their services you could purchase a European car to use on your travels. At the end of your vacation, Europe by Car would also help ship your new car back to the U.S.
The brochure includes prices for cars from Porsche, Austin Healy, Citroen, Jaguar etc. I just wish their price sheet was still valid. A Porsche for $3700? sign me up!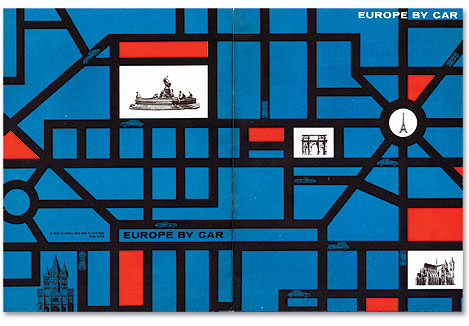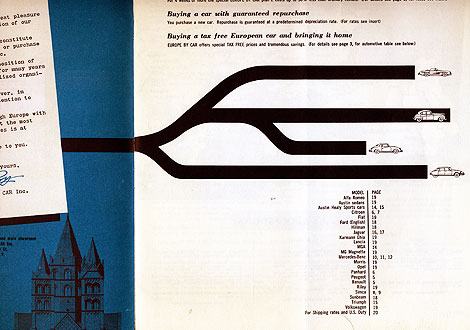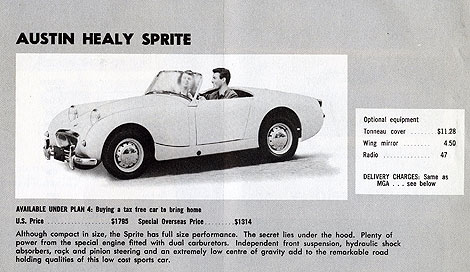 ——————–
Also worth checking: Vintage Porsche Posters & Vintage Travel Posters.
Not signed up for the Grain Edit RSS Feed yet? Give it a try. Its free and yummy.
——————–

Share on Facebook
Tags1950s, automobiles, ephemera, graphic-design, vintage
01.19.10 in Off Our Bookshelves by Dave
Share on Facebook