I Am the Frankenstein Monster!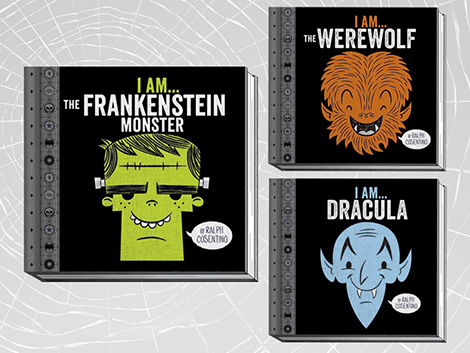 Werewolves! vampires! spiders with top hats! These are some of the creatures featured in a new monster picture book series by author, illustrator, and character designer Ralph Cosentino. Inspired by his love for monsters this collection pays homage to the folklore and stories he admired as a kid.
In the first book, readers are invited to rediscover Frankenstein, not as a menacing beast but as a gentle giant with a love for reading and foreign languages. Joining him in his adventures are a chubby bat named Claude and a lovable cat named Bela. Together they explore alternative uses for windmills and learn the finer points of Spanish music and dancing (I suspect the later pays homage to Ralph's own background as the son of Argentinian flamenco dancers). To help bring the story to life, Ralph employs auditory phrases and expressive typography to encourage parents and children alike to immerse themselves in the experience and pretend to be their favorite characters.
After years of burning the midnight oil, Ralph is ready to bring the series to light (but don't tell Dracula!).  To secure a copy and earn cool stuff along the way, you can help support his efforts via this Kickstarter campaign.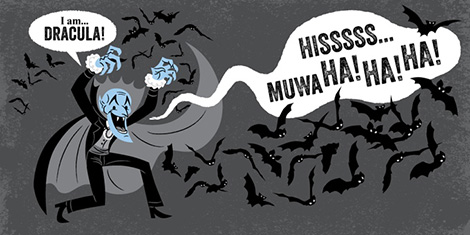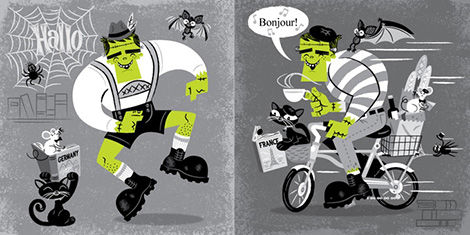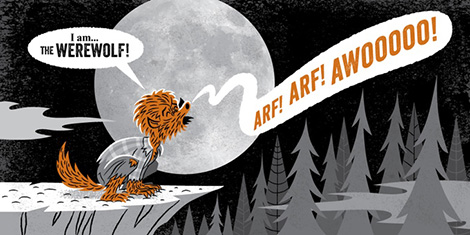 This post is brought to you by Cruikshank & Wallace, publisher of quality books.
——————–
Also worth viewing:
nju:comunicazione
Marijke Buurlage
EIGA Design
Follow us on RSS, Instagram, Pinterest, Wanelo,
——————–

Share on Facebook
Share on Facebook