Recently Received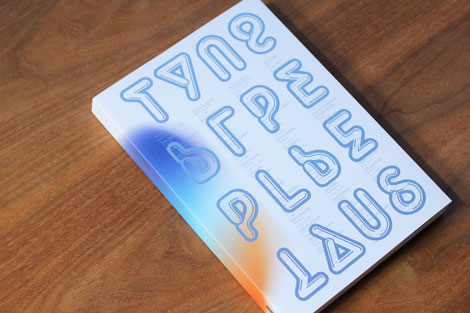 This week's book picks include entries from Unit Editions, Princeton Architectural Press and Ridinghouse. See all the books and images after the jump.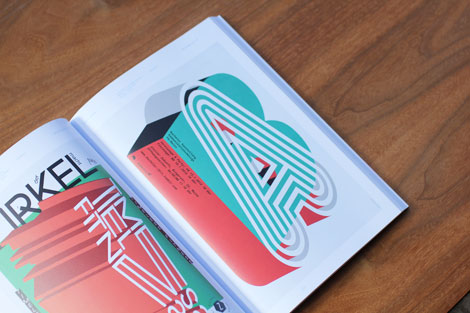 Type Plus
Edited by Adrian Shaughnessy and Tony Brook / Published by Unit Editions
320 Pages / Paperback
Type Plus investigates the practice of combining typography with images to increase effectiveness, potency and visual impact. Today, graphic designers use type in partnership with graphic elements in ways that turbo charge meaning and impact.
By focusing on a host of contemporary practitioners from around the world, Type Plus creates a picture of a new dynamism in typographic expression. The era of type as a passive, semi-invisible holder of meaning is long gone.Book includes interviews with Non-Format, TwoPoints.Net and Erik Brandt.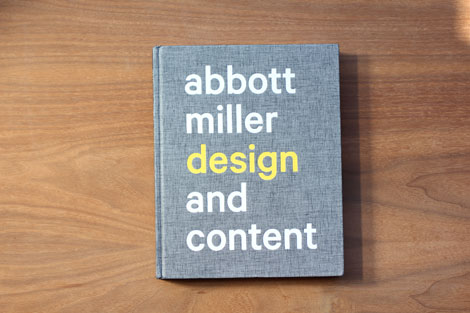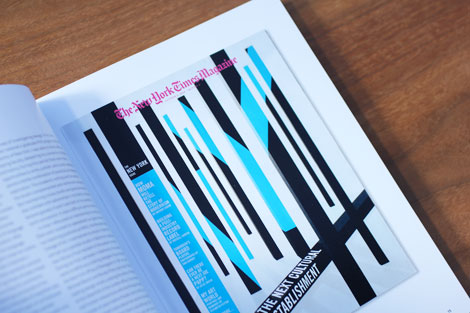 Abbott Miller: Design and Content
By Abbott Miller, Rick Poynor and Ellen Lupton / Published by Princeton Architectural Press
272 Pages / 8.6″x10.9″
Abbott Miller: Design and Content is the first monograph on the award-winning graphic designer known for his innovative work at Pentagram, where as a partner he leads a team designing books, magazines, catalogs, identities, exhibitions, and editorial projects, creating work that is often concerned with the cultural role of design and the public life of the written word. Collaborating with performers, curators, artists, photographers, writers, publishers, corporations, and institutions, Miller has created a unique practice that alternates between the printed page and the physical space of exhibitions. In his work as an editor and writer he pioneered the concept of designer-as-author, both roles he assumes for this beautifully produced and lavishly illustrated edition. Miller presents his work as a catalog of design strategies, emerging from the unique circumstances of form and content. Four categories: Books, Exhibitions, Magazines, and Identity provide insight into Miller's influences and working process while showcasing his best designs.
Available at Amazon, PA Press and your local book shop.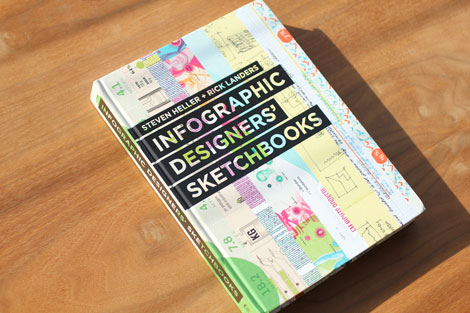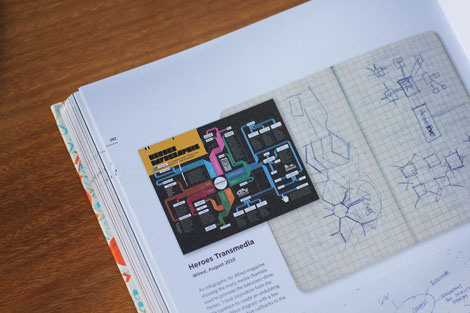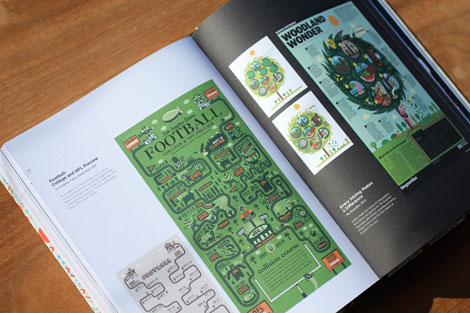 Infographic Designers' Sketchbooks
By Steven Heller and Rick Landers / Published by Princeton Architectural Press
351 Pages / 9.3″x12.1″
Infographic Designers Sketchbooks, more than fifty of the world s leading graphic designers and illustrators open up their private sketchbooks to offer a rare glimpse of their creative processes. Emphasizing idea-generating methods, from doodles and drawings to three-dimensional and digital mock-ups, this revelatory collection is the first to go inside designers studios to reveal the art and craft behind infographic design.
Available at Amazon, PA Press and your local book shop.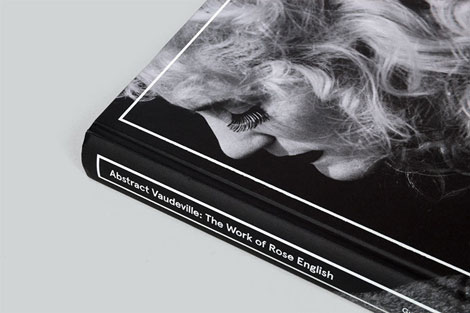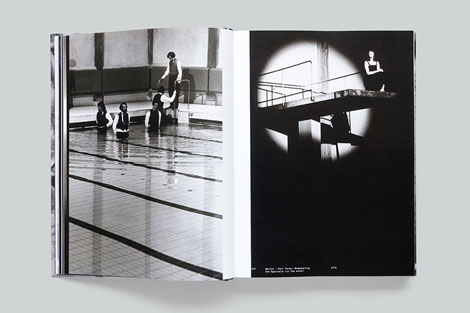 Abstract Vaudeville: The Work of Rose English
By Guy Brett / Designed by Sarah Schrauwen / Published by Ridinghouse
432 Pages
This comprehensive monograph documents Rose English's 40-year career to date, including legendary ephemeral, site-specific performances and large-scale spectaculars.
Accompanying many rare archival photographs and performance scripts, a major essay by Guy Brett surveys the artist's work and life alongside a collection of interviews with some of English's collaborators.
Available at Cornerhouse and your local book shop.
Disclosure: Some of the links in the post above are "affiliate links." This means if you click on the link and purchase the item, we will receive an affiliate commission. Regardless, we only recommend products or services we use personally and believe will add value to our readers.
——————–
Also worth viewing…
2013 Book Gift Guide
Recently Received Books: Sept
Recently Received Books: May
Follow us on RSS, Instagram, Pinterest, Wanelo,
——————–

Share on Facebook
TagsBooks
10.16.14 in Off Our Bookshelves by Dave
Share on Facebook