Rise & Fall: A Concertina of Life by Micah Lidberg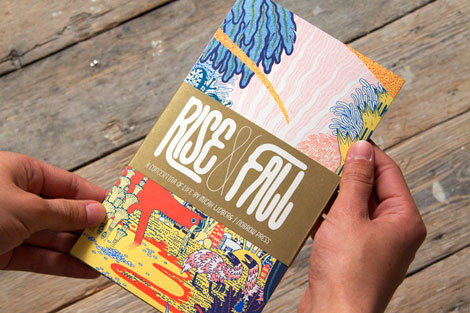 I got a surprise package in the mail the other day from Nobrow. Included in the package was Micah Lidberg's Rise & Fall: A Concertina of Life. This might be my favorite Nobrow release to date. It's an accordian style book that folds out to a stunning 53 inch panorama. Each panel is filled with prehistoric creatures dodging fire, climbing trees or sipping on slimey goop. His illustration style and composition for the piece remind me of traditional Japanese woodblock prints. Lovely stuff.
You can pick up a copy at Amazon.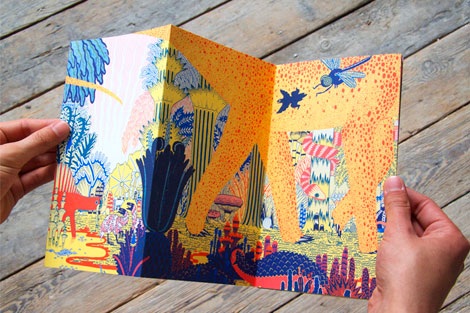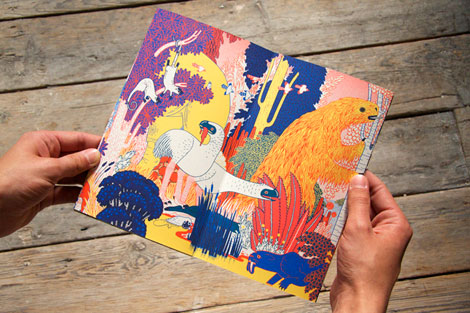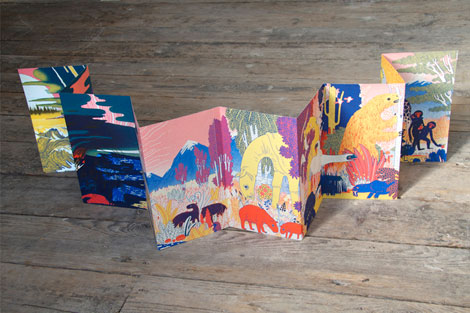 —–
Also worth checking: Mike Perry Interview
Enjoy this story? Sign up for our tasty free grain edit RSS feed.
—–

Share on Facebook
TagsBooks, contemporary, Illustration
05.17.10 in Found design by Dave
Share on Facebook