Sponsor // Kapra Font Family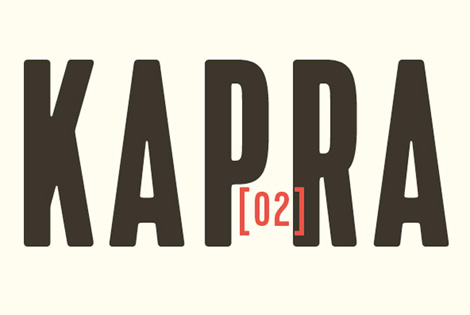 This week we're excited to bring you Kapra, a font family inspired Polish magazines from the 1960s. Included with the set are eight variants and a huge collection of glyphs. See the complete collection here.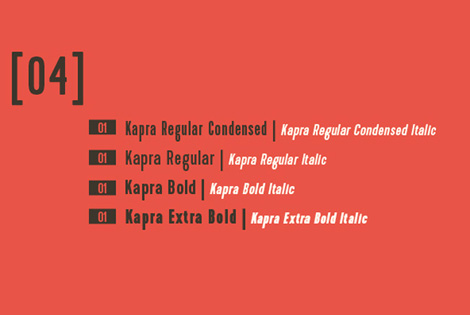 The complete Kapra Family includes 8 different variants: Kapra Regular Condensed, Kapra Regular Condensed Italic, Kapra Regular, Kapra Regular Italics, Kapra Bold, Kapra Bold Italic, Kapra Extra Bold, and Kapra Extra Bold Italic.
Kapra is available at Mighty Deals.
——————–
Interested in sponsoring grain edit? 
Visit our sponsorship page for more info.
——————–
Also worth viewing:
Script Font Bundle
Retro Font Bundle
Verb Font
Follow us on RSS, Instagram, Pinterest, Wanelo
——————–

Share on Facebook
Share on Facebook