Kate Bingaman-Burt Interview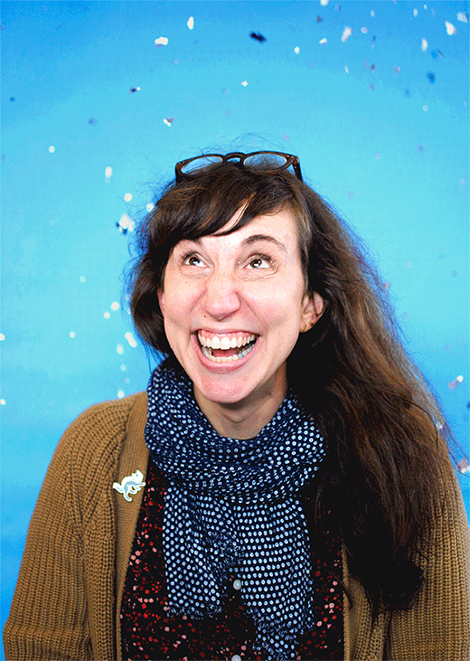 Kate Bingaman-Burt is a prolific illustrator, educator, and beacon of inspiration. Her passion for encouraging and cultivating creativity shines through her work as an associate professor of graphic design at Portland State University. This love for teaching also extends beyond the classroom, as demonstrated through her many lectures and workshops on drawing and zine production. In these discussions, she highlights the importance of artistic discovery and giving oneself time to explore and create. Additionally, she promotes rule-based projects that allow for a clear set of constraints. These values form the foundation for her latest endeavor, Outlet, a retail/workshop space. In today's interview, we discuss Outlet as well as her many contributions to the teaching community.
This is the first part in a two-part interview series in collaboration with our friends at Skillshare. For a limited time you can take Kate's class (as well as many other classes) for free. Click here to learn more and receive 2 months of Skillshare Premium for free.
and now on to the interview..
Tell us about your background. Where are you from and how did you become interested in design and illustration?
I am from the midwest (born in Wisconsin, grew up in Missouri and my first design job and graduate schooling was in Nebraska). My grandparents were illustrators and my parents were weavers, but I wanted to be a journalist. It wasn't until I made my first zine in college that I realized that I also wanted to do design as well. I blame photocopiers, Art Chantry, Plazm magazine and a totally amazing graphic design professor (Marcus Melton) that made me fall in love with design. Illustration is a TOTALLY different story since I actually HATED drawing for years. I hated it so much that I started a project where I tasked myself with drawing all of my credit card statements until they were paid off. I picked drawing because I saw it as a form of punishment, but I fooled myself because several months into the project I started falling in love with making marks, drawing type and just the process of slowing down. That project lead to my daily purchase drawing project where I drew something I purchased everyday for 8 years. That project lead me to establishing my own illustration practice for other good people and companies.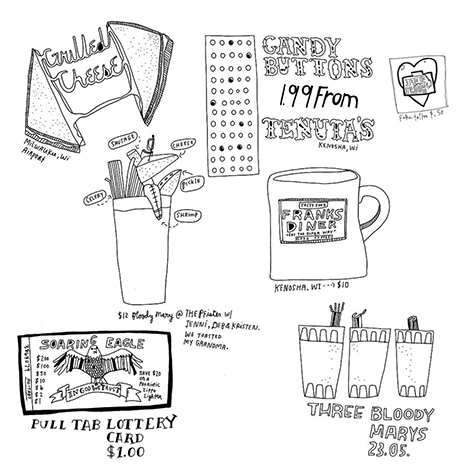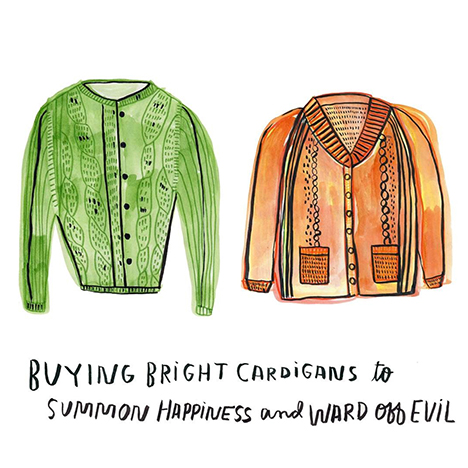 As an illustrator, what types of projects are you most passionate about? What attracts you to that type of work?
Some of my favorite client projects are those that overlap with content that I am especially passionate about. My work with IDEO and Bedsider has been a dream collaboration and I recently finished illustrating an entire exhibition at the Oregon Museum of Science and Industry about engaging 9 to 12-year-old girls in engineering. Right now I am illustrating a book about empowering teenage girls to build things, a vegan cookbook, a book about how to pay attention, and a children's book about a lonely iceberg. After typing that out, I guess I do a lot of illustration for books! yikes!
I always have personal illustration projects running alongside my client work too. Currently, I am working on a zine that dives into all of the music that I grew up listening too as well making a zine cataloging all of the things that I am throwing away.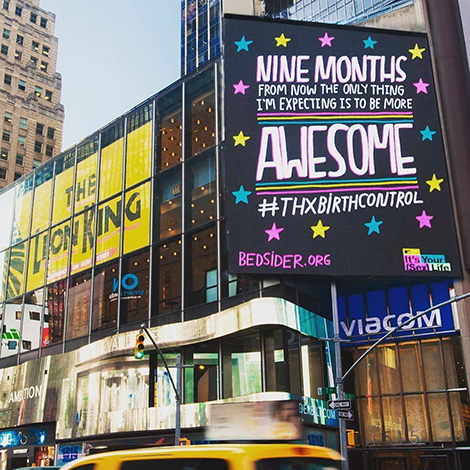 You have been an active part of the teaching community in Portland for a long time. What led to your interest in education and working with students? What do you love the most about teaching?
I love so many things about teaching! Portland State is really great because my classroom feels less like a teacher leading a group of students and more like a group of really smart and fun people working on projects together. I feel more like a coach or an aggressive yet critical cheerleader.
My first class of students was years ago at the University of Nebraska-Lincoln when I was a graduate student. I was really fortunate in that I taught at TON when I was a graduate student and it was part of the way that I put myself through school. Teaching wasn't something I intended on doing, but now I can't imagine NOT doing it. It's a huge part of my creative practice and my students are insanely great.
My favorite part about teaching is seeing students achieve things that they NEVER thought could be possible, and then seeing them realize that the initial thing they were freaked out about was a piece of cake and then watching them set themselves up for an even bigger challenge. It's the best! Another favorite part about teaching is the matchmaking aspect of it. I love introducing people and I love encouraging relationships and seeing smart things come from those connections.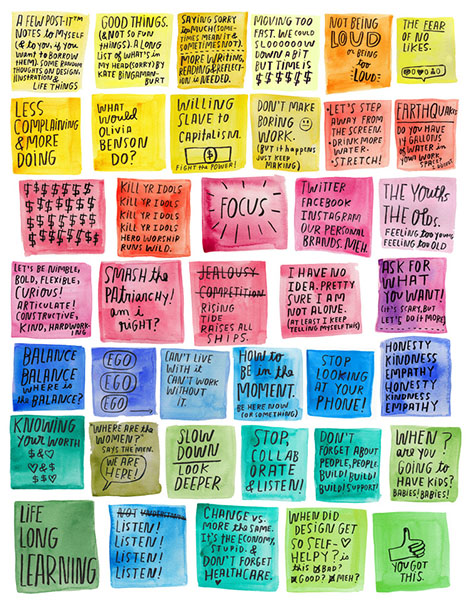 Illustration for Gray Magazine
I've always wanted to participate in one of your workshops, so I was excited to see you collaborate with Skillshare. Can you tell us about your class "Drawing Collections: Illustrating Stories through Taxonomies"? What led to its creation?
I have always been interested in drawing my own personal history through stuff along with drawing other people's personal histories through their objects and things. Whether it's family heirlooms or movie ticket stubs, collecting always tells a story. And stories are fun to tell as well as draw. So building a class around personal investigation into your own items seemed like it could lend itself to a fun class. I teach in person workshops about drawing and writing about favorite items and they are always so interesting to conduct. Extremely personal discoveries happen when you dive into even the most mundane collection. And then you really spend time with the items when you draw them. Drawing your objects gives you time for reflection and you start to think deeply about your relationship to your stuff and other human relationships that might surround that object.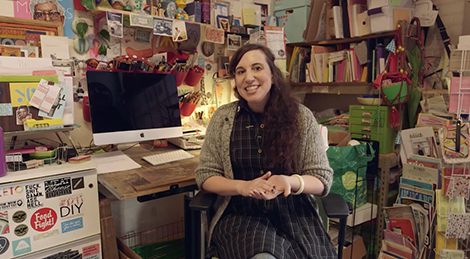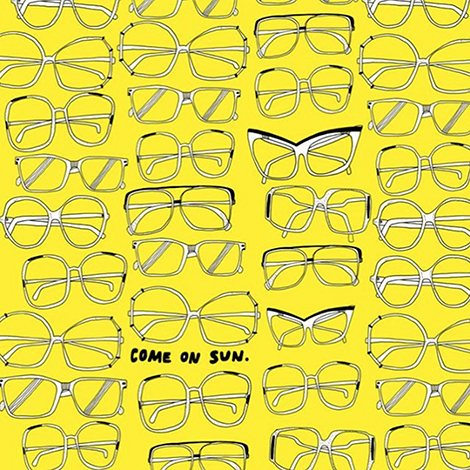 The class has gained a lot of attention. What do you think has led to its popularity?
I am not sure! But I am really flattered that people seem to enjoy the class. I think the class is accessible since what I am asking is that we investigate our collections…we all have collections even if we think we don't collect stuff. It's definitely more of a storytelling process rather than focusing on a technical process. Diving deep to find that interesting story that is just hanging out in your medicine cabinet or on your bookshelf or in your sock drawer. It's there! You are surrounded by so many good stories…you just have to slow down a bit to find them.
What do you hope students gain from the class?
Everyone has a story to tell and you can start this story by slowing down a bit and thinking about the objects that you interact with everyday. What do these things say about you? What is the history of your stuff?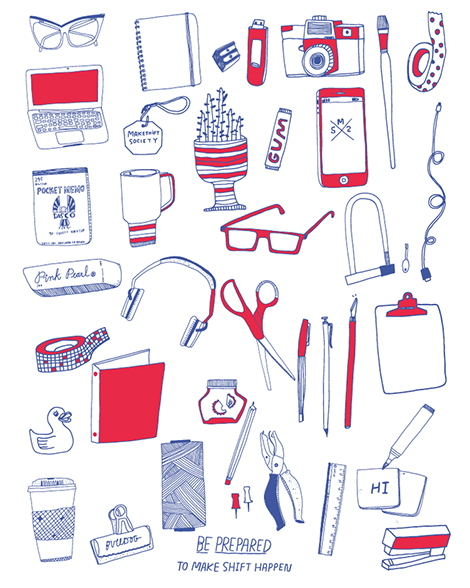 Illustration for Makeshift Society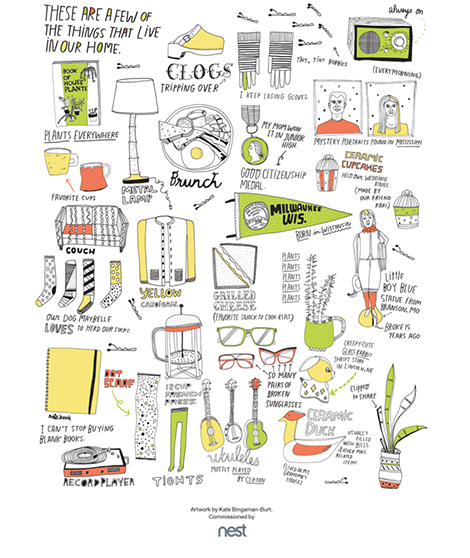 Illustration for The California Sunday Magazine
What single most important piece of advice would you give to students and young designers trying to establish themselves in the industry?
I always return to Sister Corita Kent's list of rules that she and her students wrote together in the late 1960s. It's PACKED full of good things to remember as someone trying to make work in this world. One of my favorite rules is Rule 8: Don't try to create and analyze at the same time. They are different processes. also: Rule 6: Nothing is a mistake. There is no win. There is no fail. Only make.
I am a big believer in trying to turn my students on to making PILES of work and then sorting out the good stuff from those piles. It's so easy to talk yourself out of making anything when you are in school. We have to make the crap in order to move forward to making the good.
And as far as trying to establish yourself in the industry…get involved with people! Volunteer. Say yes. Dive in. Show people how you work with others. Invest in people and be open to experiences. Lots of people can make good looking things, but not a lot of people can work with other people. Working with people is everything. Be a good person to work with.
You are in the process of launching Outlet, a hybrid retail/workshop space. Can you tell us a little about the project? What led to its creation?
Outlet is part illustration studio, part print studio, part design and zine library, part retail, part gallery, and part workshop and community space. It's a home base for me to experiment with installation and exhibition ideas in public along with establishing a physical location for hosting workshops lead by me and by others. It's pretty tiny (600 square feet) but it's going to be packed with energy and programming. Its grand opening will be at the end of April, so I am prepping for a summer of events.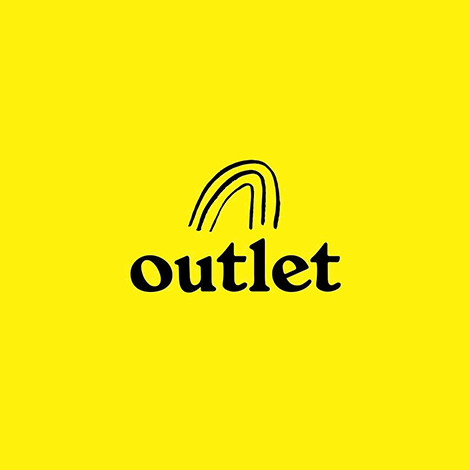 Through studio work, teaching and lecturing you have been involved with many areas of the world of illustration and design. What accomplishment are you most proud of?
I think the areas where I am able to do all of the things that I love together in one big project. Like whenever I do a larger scale installation that also incorporates a workshop or a talk or an event…it's just SO FUN. Or when I create a project that involves the audience in someway. Those are the most satisfying projects. I am currently neck deep in working to open my new project space Outlet which hopefully will embody all of the things I am interested in (workshops, resource space, events and my drawing studio). However, I think if I were to pick a singular accomplishment it would be teaching full time over the last 13 years. I can't get over how many incredible people I have encountered through this job. Building community through teaching, events, matching people together and just making a place for creative space is incredibly rewarding.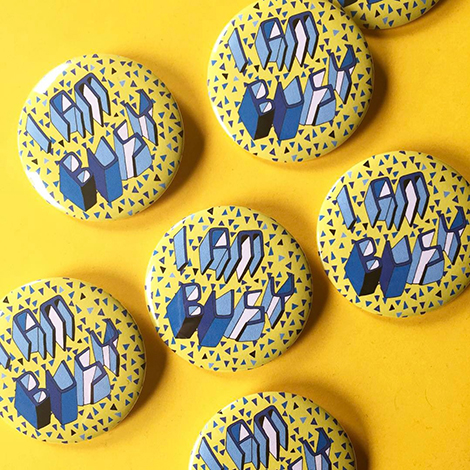 In what ways do you feel the increased access to free and affordable design resources and classes have affected the design community?
I am a broken record about the importance of lifelong learning, and there are so many incredible resources available for this pursuit to be possible. Since I started teaching, I have seen the initial learning curve really flattened over the years because more and more I am able to point students to additional resources online. They can catch up and add to their skills in such a faster way than they could of in the past. Combine those online experiences with in-person learning and sharing and you have a winning combination.
——————–

This post was brought to you by Skillshare, which aims to close the professional skills gap and provide universal access to high-quality learning.
Skillshare is graciously offering Grain Edit readers 2 months of Skillshare Premium for free. Click here to learn more.
Interested in sponsoring Grain Edit? Visit our sponsorship page for more info.
——————–
Also worth viewing:
Obsessive Consumption By Kate Bingaman-Burt
Try Skillshare Premium For Free
Chris DeLorenzo Interview
Follow us on RSS, Instagram, Pinterest, Wanelo, 

——————–
Save
Save
Save
Save
Save
Save
Save
Save

Share on Facebook
Share on Facebook