Vintage Porsche Posters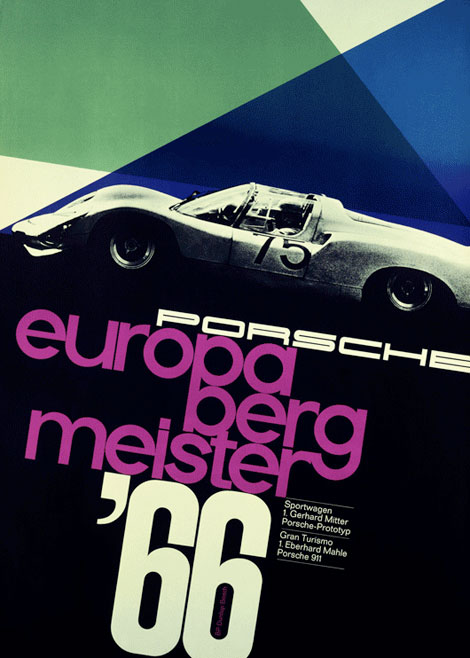 Europa-Bergmeister 1966 designed by Volz
Typography at 200mph. Amazing Porsche posters designed by Erich Strenger and Volz.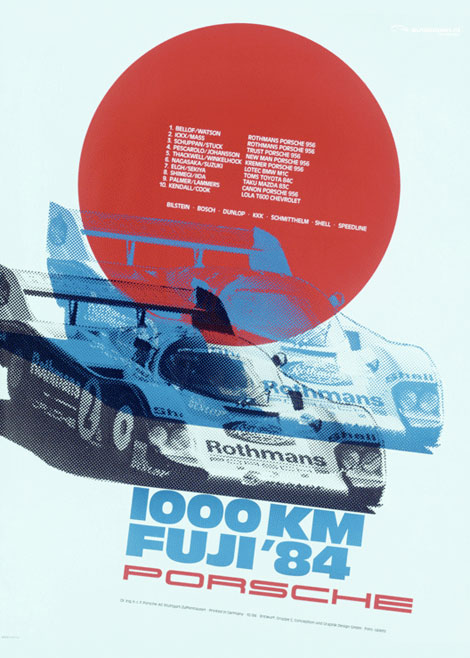 1000 km Fuji '84 – Designer: Gruppe C Conception und Graphic Design GmbH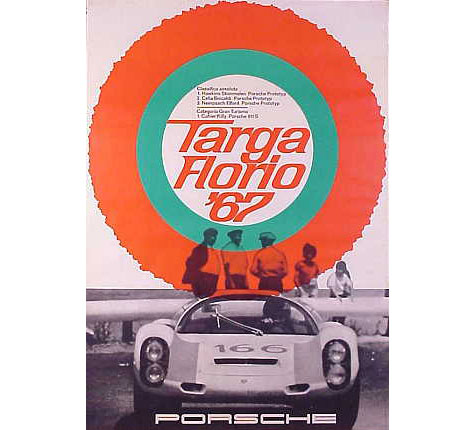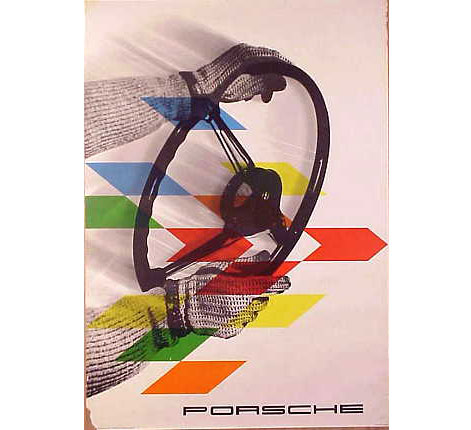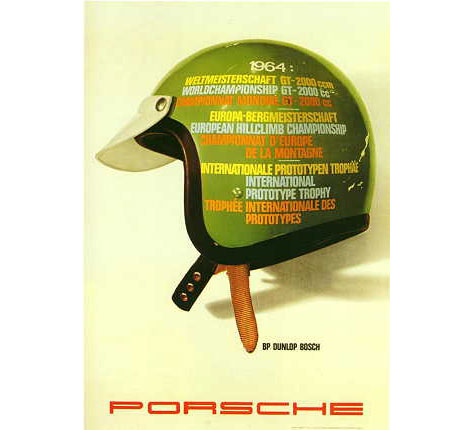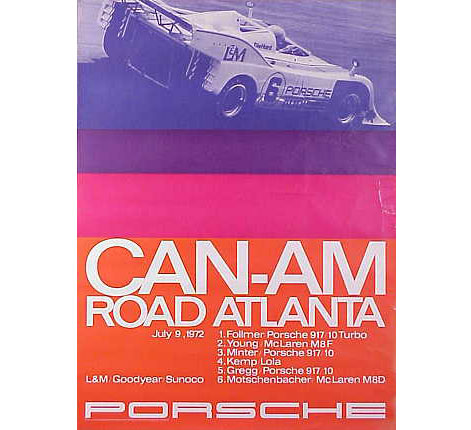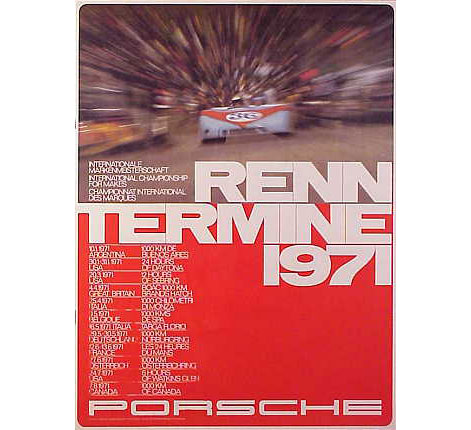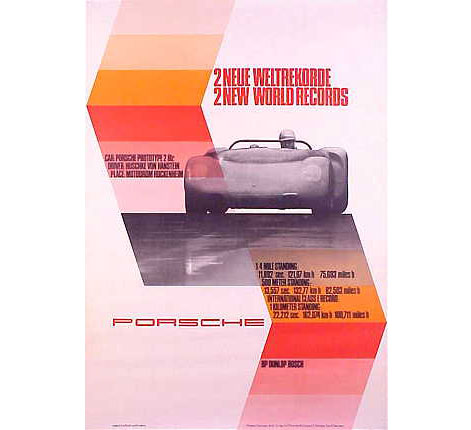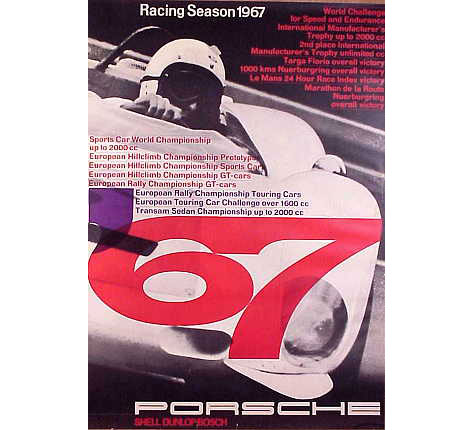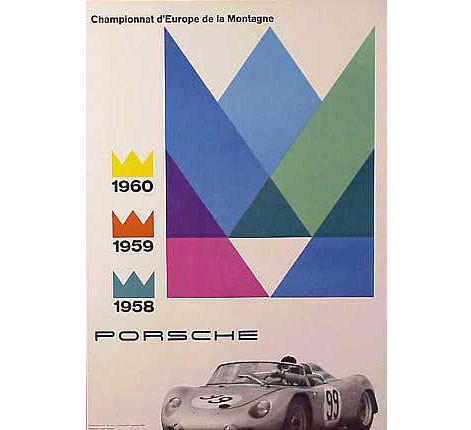 1. see above  2. see above 3. Targa Florio 1967 – design by Volz .4. Gloved Hands on Wheel c1961 -Designed by Erich Strenger 5. Meisterschaften 1964 6. Can-Am Road Atlanta – design by Erich Strenger 7. Renn Termine 1971 8. Two New World Records c1965- design by Atelier (studio) Strenger  9. Rennsportyahr 1967 – design by Volz   10. Championnat d'Europe de la Montagne 1960
Top 2 images via AUSmotive.com via Auto kopen. The rest of the images via VP Racing.com.
If you like the images above, the Porsche Poster book might interest you.
———————–
Not signed up for the Grain Edit RSS yet? Give it a try. Its free and yummy.
Catch us on twitter @grainedit

Share on Facebook
Tags1960s, 1970s, automobiles, graphic-design, posters, vintage
04.09.09 in Found design by Dave
Share on Facebook