Sponsor // Gist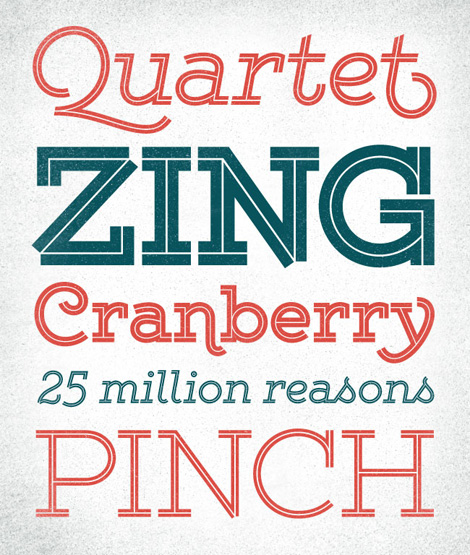 Gist is an inline slab serif font that features a retro yet modern vibe. With 20 weights and loads of OpenType features including ligatures, swashes and alternates, it comes primed with the tools to work on just about any project. But you'll need to act fast! For a limited time only, you can nab all 20 Gist fonts for just $14! 
A Retro Meets Modern Slab Serif
Gist is truly one of a kind. This friendly font is an inline slab serif, with a retro yet modern vibe. Perfect to get people to notice your latest project.
20 Different Weights
The basic Gist font may be more than enough for whatever you're working on. But if not, not to worry. Your purchase of this Mighty Deal gets you all 20 of Gist's different weights: Gist Light, Gist Line Light, Gist Upright Light, Gist Upright Line Light, Gist Regular, Gist Line Regular, Gist Upright Regular, Gist Upright Line Regular, Gist Bold, Gist Line Bold, Gist Upright Bold, Gist Upright Line Bold, Gist Extrabold, Gist Line Extrabold, Gist Upright Extrabold, Gist Upright Line Extrabold, Gist Black, Gist Line Black, Gist Upright Black, Gist Upright Line Black.
600+ Glyphs
Gist won't limit you to just the basic 26-letter alphabet. Not even close. Each one of Gist's 20 weights features 627 different glyphs! Talk about customization!
Tons of Character Alternates
With Gist, you'll get a treasure trove of alternate features. There are alternate caps and roughly 10 different stylistic sets with all sorts of impressive alternatives. (note: The web fonts do not contain the alternate characters)
Additional OpenType Features
If you like choice, you'll love Gist! Just some of the many OpenType features this fabulous font includes are: ligatures, discretionary ligatures, contextual alternates, swash caps, superscript, all caps, line layers and more. (note: The web fonts do not contain the OpenType features)
55+ Different Languages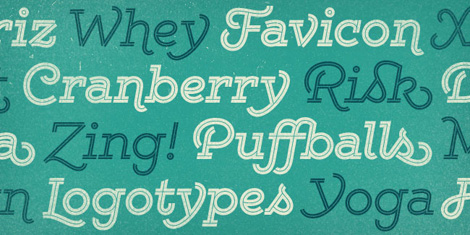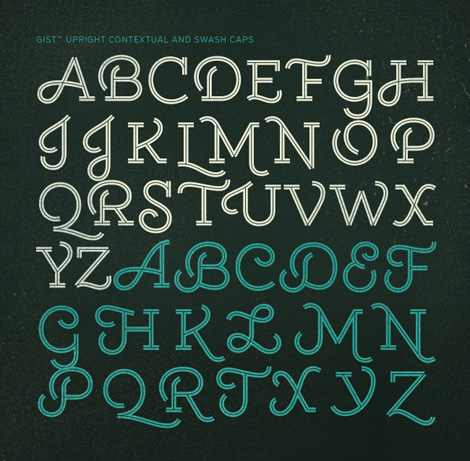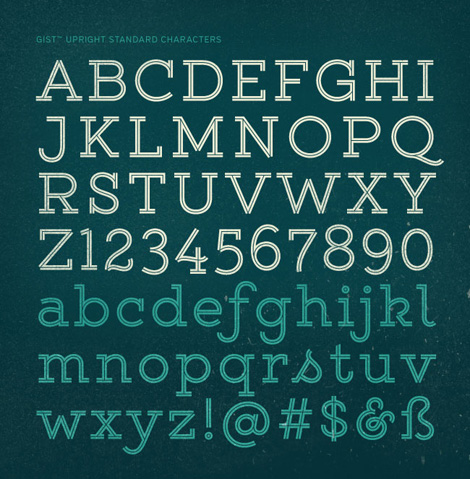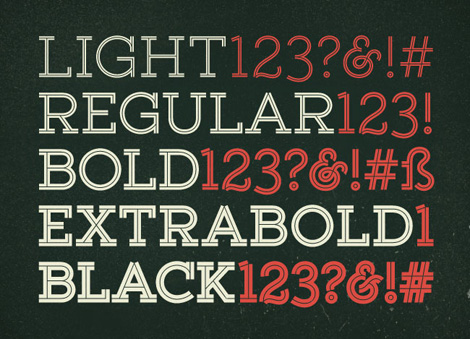 Pick up the complete Gist font family at Mighty Deals.
A Huge thanks to Gist for sponsoring this week's RSS Feed! Visit our sponsorship page for more info.
——————–
Also worth viewing:
Respublika Font
Infographics
Verb Font
Not signed up for the Grain Edit RSS Feed yet? Give it a try. Its free and yummy.
——————–

Share on Facebook
Share on Facebook