We Need Your Questions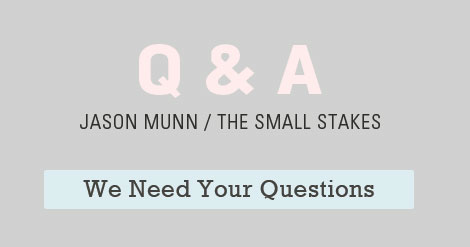 Chronicle books recently released a book on concert posters designed by Jason Munn of The Small Stakes. We're working on an interview with Jason in regards to the book and we thought we would open up the questions to our readers.
Please send us any questions you might have about Jason's work or his new book. Use the contact form on our site to email us your question by 2pm Friday, May 7th. After we receive all the questions, Jason will go through the emails and select a handful of questions to answer. We'll post his answers the following week.

Share on Facebook
TagsInterviews
05.03.10 in Found design by Dave
Share on Facebook