Spanish modern graphic design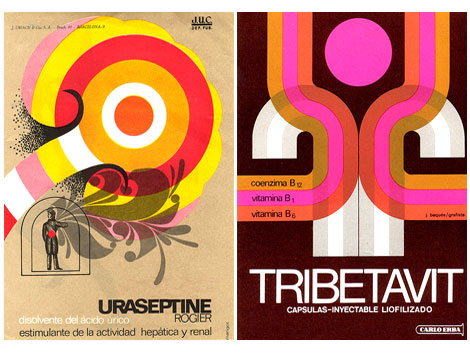 Flickr user ex.novo has posted some amazing examples of spanish modern design in advertising from the 1950s, 60s and 70s. The ads are taken from magazines/ journals titled "Clínica Rural" and "Glosa". Anyone know anything about these journals? Most of the advertisements seem to be related to pharmaceutical products so it's a great follow up to my previous post on Swiss modern design in the chemical industry.
Big ups to Mike from Burlesque for dropping this gem on me.

Share on Facebook
Tags1960s, advertising, graphic-design, magazines, Mid-century, modern, spain
02.12.08 in Found design by Dave
Share on Facebook