Heartwork: Art Benefit for Target House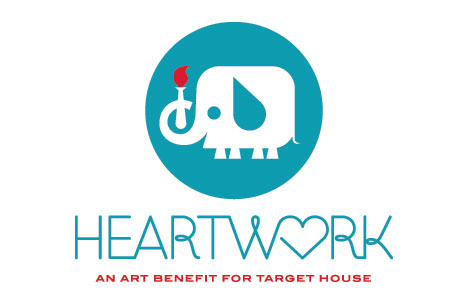 Heartwork is a project designed to raise money for art supplies within the art room at Target House—this wonderful home-away-from-home for the families of children facing long-term treatment at St. Jude's Children's Research Hospital.
The idea is simple. Every year, a group of talented artists will create a series of posters to raise money for the art room. Each of the posters will feature a different interpretation of the Target House elephant mascot, chosen because it represents family, long life, strength and playfulness—attributes with special meaning at a place designed for families to live, play and heal.
Here's a sample of the posters available in this year's Heartwork benefit.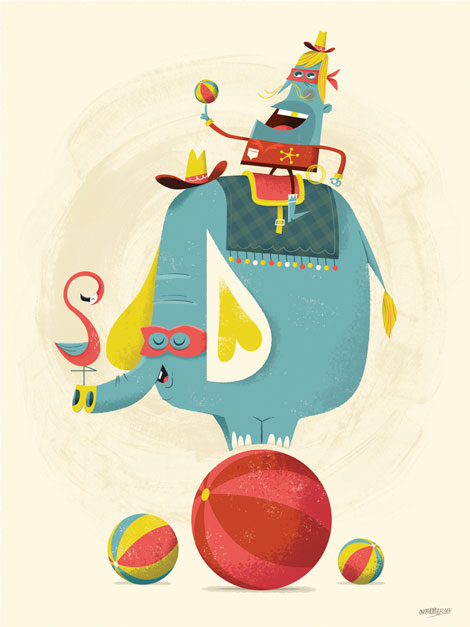 Balancing Act by Christopher Lee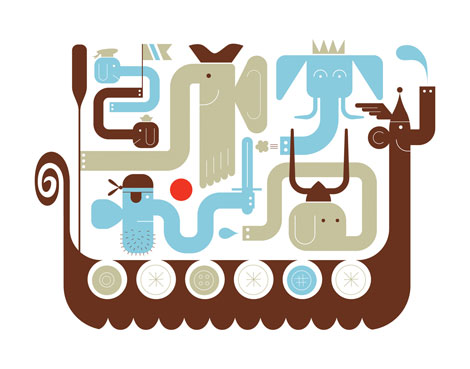 Tuskers Ahoy by Michael Bartalos
Circus by Katie Kirk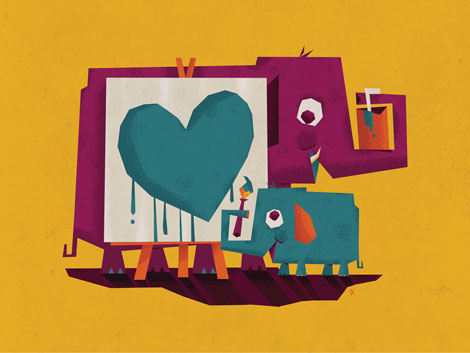 Collaboration by Don Clark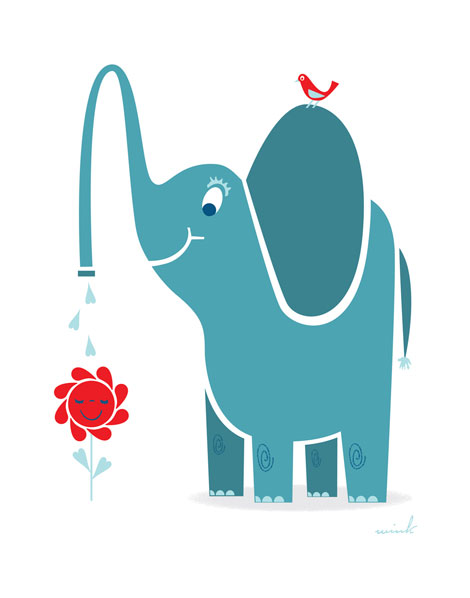 Love to Grow by Scott Thares (wink)
You can make a donation to the cause by purchasing Heartwork prints from the Poster Cabaret. 100% of proceeds, after costs, go directly to the art room within Target House. All prints are signed and limited to an edition of 40.
Follow the Heartwork project on Twitter.
——————–
Also worth viewing:
Invisible Creature Interview
Wink Interview
Naive: Modernism and Folklore in Graphic Design

Not signed up for the Grain Edit RSS Feed yet? Give it a try. Its free and yummy.
——————–

Share on Facebook
Tagscontemporary, posters, USA
06.27.11 in Poster Picks by Dave
Share on Facebook