Wall-E retro art posters – illustrations by Eric Tan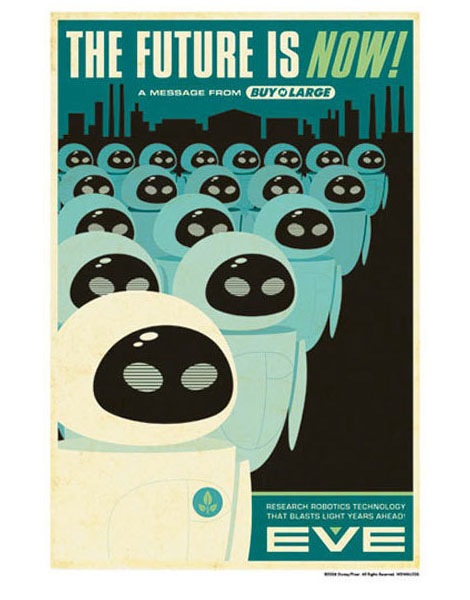 Eric Tan nailed it with his recent line of limited edition prints for Wall-E. The illustrations were inspired by vintage Disneyland attraction posters.
I saw Wall-E on friday. The theater was packed, as you might expect for the premier in Oakland. Pixar is only a few miles away from my house, so I'm sure there were illustrators who worked on the film in the audience. It was unlike any other Pixar film I've seen. Amazing in so many ways.
(image via Slash Film)
Also worth checking:
Exclusive look at the making of the Wall-E picture book.

Share on Facebook
Tagsanimation, contemporary, films, Illustration, pixar, posters, retro, USA
07.01.08 in Found design by Dave
Share on Facebook