Harry Murphy + Friends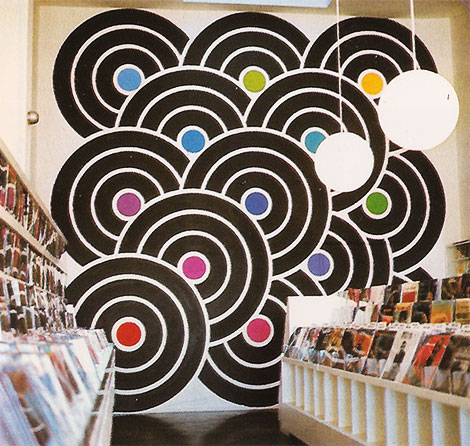 "The Gap Records and Tapes, San Francisco."
Graphic Design San Francisco is a book that was published in the late '70s by the Institute for Graphic Design (which would later become AIGA SF) and Chronicle Books. For the first in a series of posts about the works of San Francisco Bay Area designers and firms, as their portfolios stood on the brink of the '80s, I present to you Harry Murphy + Friends.
"The Philosophy of Harry Murphy + Friends is to maintain design work of consistently high quality, while producing a large volume of projects involving an exceptionally wide range of related disciplines, frequently with rigorous deadlines.
Since locating in the San Francisco area in 1966, Harry Murphy + Friends has won over 700 national and international design awards for architectural graphics, space design, environmental art, corporate identity, print graphics, and packaging."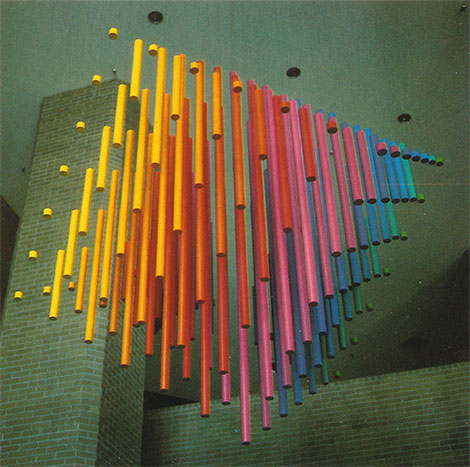 Suspended sculpture at Hyatt Regency Hotel, New Orleans, Louisiana."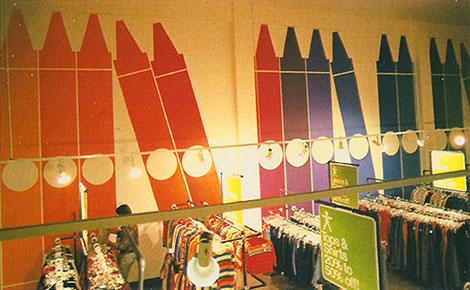 "Jamboree, a children's clothing store in San Francisco."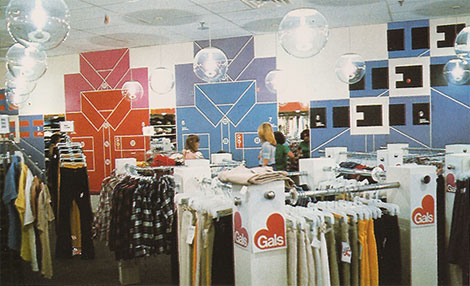 "The Gap, typical store interior."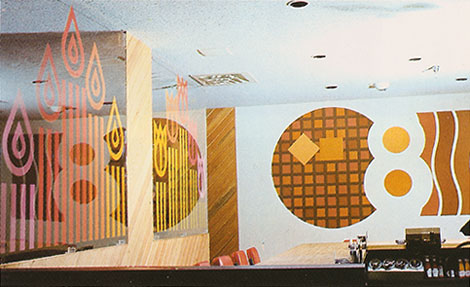 "Zim's Restaurant, San Francisco."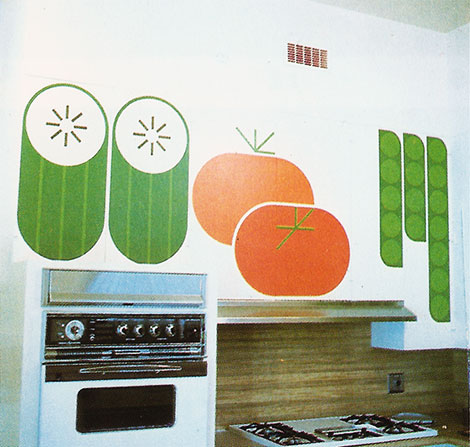 "Kitchen of Doris and Don Fisher, San Francisco."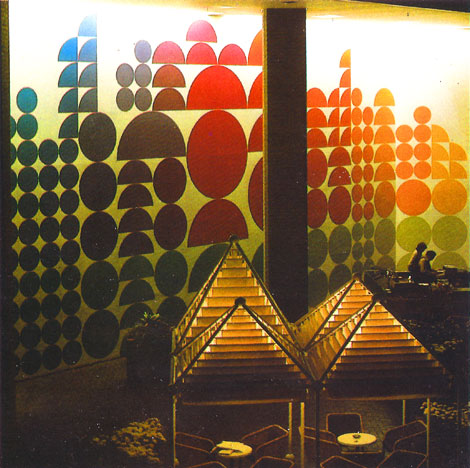 "Supergraphic mural at Hyatt Regency Hotel, New Orleans, Louisiana."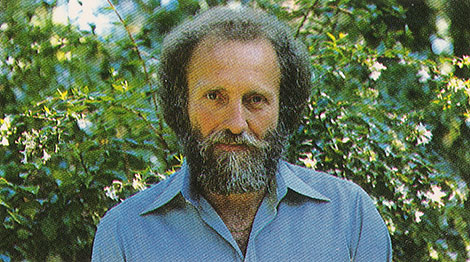 Harry Murphy would soon continue to achieve success in greatly influencing the retail design market, most notably for The Gap. His wall paintings and installations showcased in this book are breathtaking.
(images and text from Graphic Design, San Francisco. San Francisco: Chronicle, 1979. Print.)
——————–
Also worth viewing:
1970s Russian Posters
Vintage Travel Posters
Vintage Cassette Tape Covers

Not signed up for the Grain Edit RSS Feed yet? Give it a try. Its free and yummy.
——————–

Share on Facebook
12.14.10 in 1970s, Off Our Bookshelves by Dave
Share on Facebook