/Sponsor/ Mighty Deals
In this Mighty Deals offer you'll receive two font bundles for a fantastic price.
Thanks to an exclusive deal with 128Bit Technologies, Mighty Deals is bringing you this fontastic offer. That's two FontFamily bundles in one ginormous collection. We're talking more than 2,000 different fonts. Over 300 uniqueFont Families. All for $27. Where else can you say so much for so little?
2000+ Fonts:
With this Mighty Deal, you're getting 2 monstrous font family bundles in one. The first features 1,313 total fonts, while the second sports an additional 1,000 fonts – all packaged together for any creative project.
300+ Unique Font Families:
Between the two typeface collections, you'll get to over 300 different Font Families.
Unlimited Potential:
With 2,000 fonts, the design world is your oyster. This collection is perfect for just about any type of project, be it logos, business cards, websites, posters, presentations, advertisements, and more.
Use on Up to 10 Computers:
Your purchase of this Mighty Deal includes a license to use these fonts on up to 10 computers. That makes them great for small agencies working on a project together or even individuals who maintain multiple workstations.
International Character Support:
Every premium font included in this mega collection comes with support for popular international characters.
This double bundle of font collections normally sells for $198, but for a limited time only, you can get both collections for just $27 – That's over 2,000 fonts for a mere $27.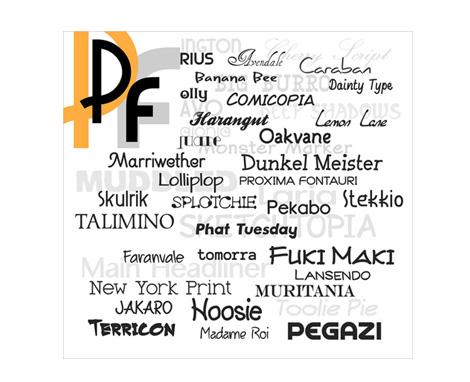 ————
A Huge thanks to Mighty Deals for sponsoring this week's RSS Feed!  Interested in sponsoring the Grain Edit Feed? Visit our sponsorship page for more info.

Share on Facebook
12.09.13 in sponsors, Uncategorized by Dave
Share on Facebook