Andrew Vastagh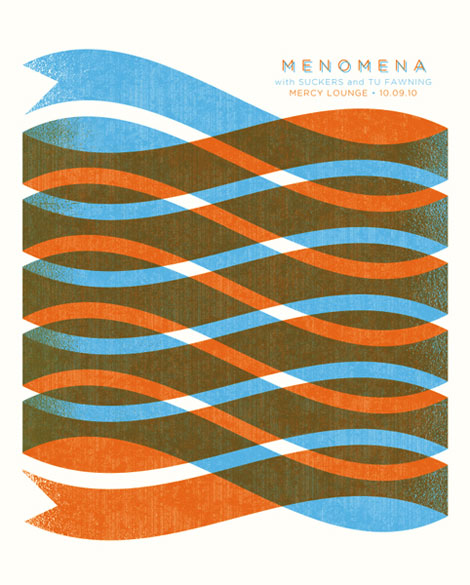 Andrew Vastagh is a Nashville based designer who is quite active in the gig poster scene. Over the last five years he's created work for many well-known bands including the likes of She & Him, Vampire Weekend, Social Distortion and Band of Horses.
For this week's poster pick we've selected Andrew's design for the 2010 Menomena show at the Mercy Lounge. It features a two colored ribbon spiraling downward to form a cyclinder-esque shape. The combination of the ribbon's wave-like movement and the transparency seen in the color overlay creates for a mesmerizing and memorable pattern. If you're a fan of Menomena, ribbons, Andrew Vastagh or all of the above you can pick this piece up at the Poster Cabaret.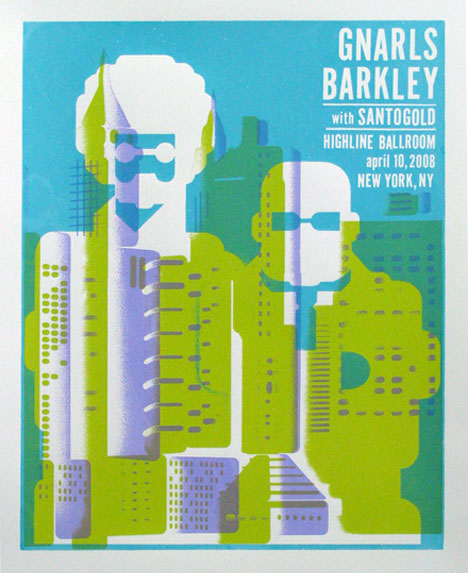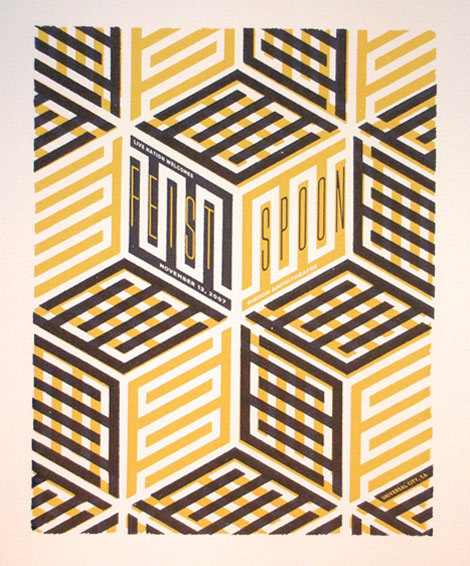 ————
Also worth viewing…
Jason Munn interview
Invisble Creature interview
Frank Chimero interview

Like what you see?
Sign up for our Grain Edit RSS feed. It's free an yummy!

Share on Facebook
Tagscontemporary, posters, USA
09.30.11 in Poster Picks by Dave
Share on Facebook