Recently Received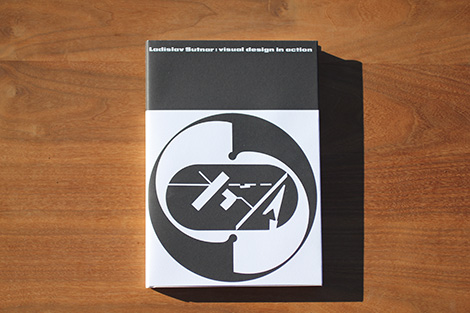 We've received some wonderful titles this week and i'm excited to share them. Included are entries from Lars Muller, Chronicle Books, Print, Penguin Books, Walker Art Center, Vitra and Silvania Editoriale. See all the books and images after the jump.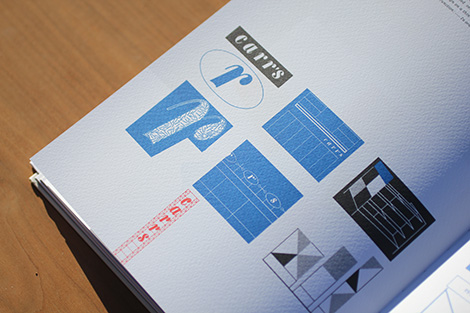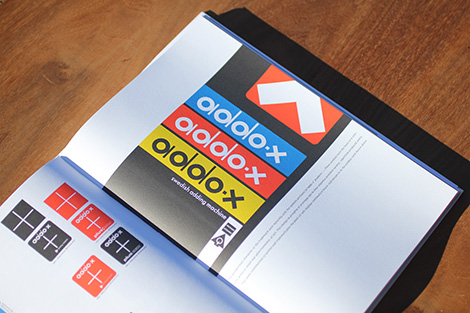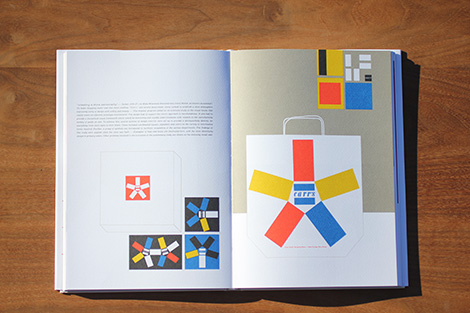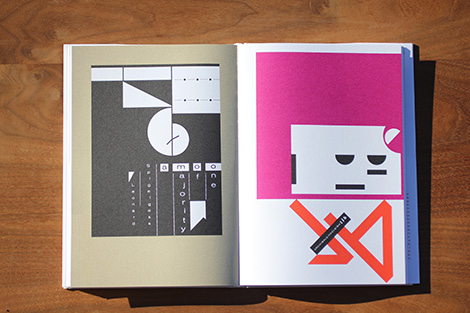 Visual Design in Action
By Ladislav Sutnar / Edited by Steven Heller & Reto Caduff
Published by Lars Muller
188 Pages
Sutnar's brilliant structural systems for clarifying otherwise dense industrial data placed him in the pantheon of Modernist pioneers and made him one of the visionaries of what is today called "information design". Visual Design in Action is a snapshot of Sutnar's American period (1939–1976), and includes graphics for Carr's Department Store, advertisements for the Vera Neumann Company, identity for Addo-X, and other stunningly contemporary works. He is best known for his total design concept for the Sweets Catalog Service and lesser known for introducing the parenthesis as a way to typographically distinguish the area code from the rest of a phone number.
Visual Design in Action is a testament to the historical relevance of Modernism and the philosophical resonance of Sutnar's focus on the functional beauty of total clarity. This reprint of Visual Design in Action (originally published in limited quantities in 1961) is as spot-on about the power of design and "design thinking" as it ever was.
Available at Amazon, Lars Muller and your local book shop.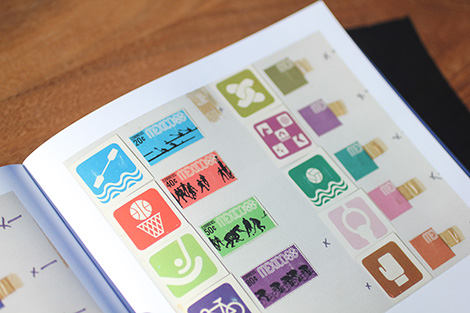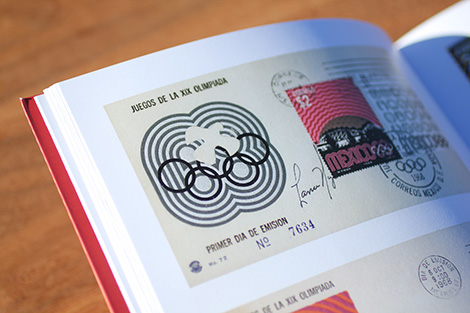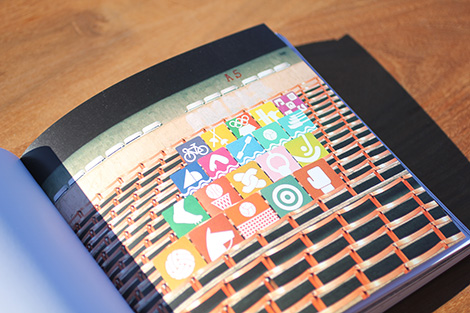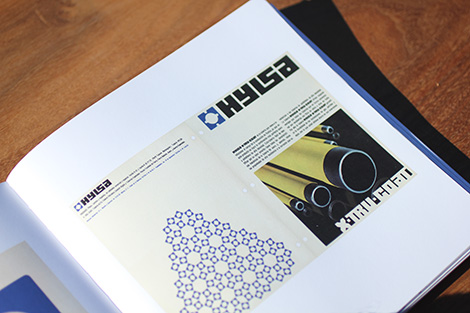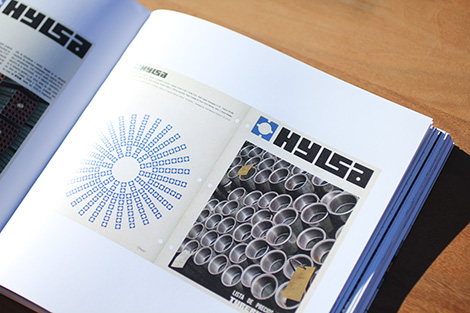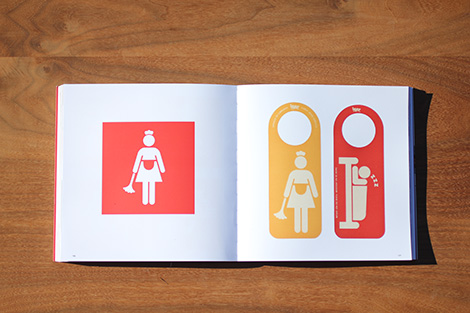 Lance Wyman: Mexico
Published by RM / MUAC
264 pages
Throughout a career that spans over 50 years, Wyman has made his name by designing for museums, zoos, metro stations and the 2008 Barack Obama presidential campaign. But it was when he won a competition at age 29 to design the Mexico Olympic graphics for the 1968 games that Wyman launched his career; his work is now a cornerstone for understanding the visual culture of present-day Mexico. In lieu of the extravagance typical of Olympic designs, Wyman offered something refreshing, spacious and above all modern as he unwittingly entered a tumultuous and revolutionary moment in Mexican history.
Available at Amazon, artbook and your local book shop.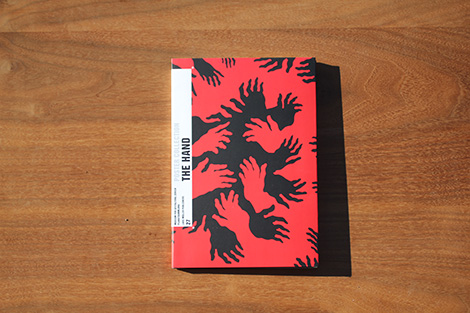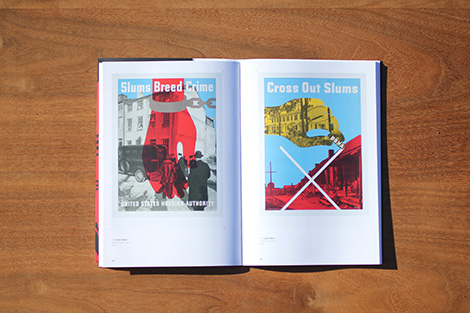 Poster Collection 27: The Hand
Edited by the Museum für Gestaltung Zürich / Published by Lars Muller
98 Pages
Gestures and facial expressions are our foremost non-linguistic means of interpersonal communication. It is thus no coincidence that the face and hand are also popular motifs in visual communication. The history of posters is particularly rich in variations on the hand. In consumer posters and billboards, a hand presents desirable products or demonstrates how certain items are used. But the hand can also take the form of a symbolically charged gesture in the political poster: as fist held high, admonishing pointer finger, or violent paw. In cultural posters, the hand then becomes the emblem of the creative and artistic individual. Just as versatile as the rhetoric of the hand are its diverse uses as a design element. Photographic, illustrative and abstract graphic images add up to a small cultural history of the hand as an eloquent conveyor of messages.
Available at Amazon, Lars Muller and your local book shop.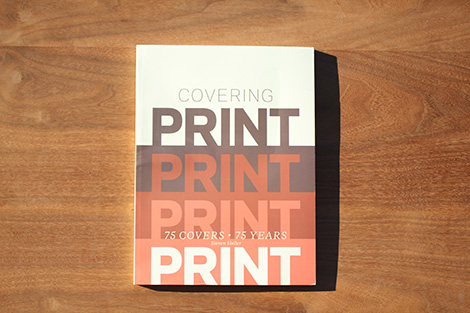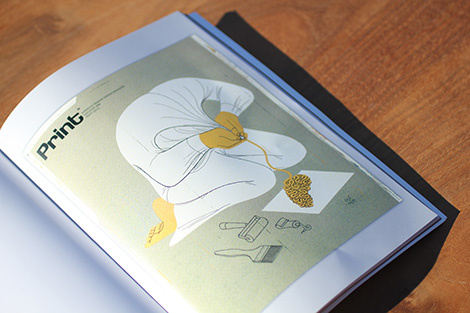 Covering Print: 75 Covers, 75 Years
By Steven Heller  / Published by Print
152 Pages
To celebrate one of the world's most revered graphic design publications' 75th anniversary, Heller curated a collection of 75 Print magazine covers straight from the archives. In Covering Print, he explores the context, aesthetics and individuals that made these iconic covers significant in both the design industry and history at large.
Available at Amazon and your local book shop.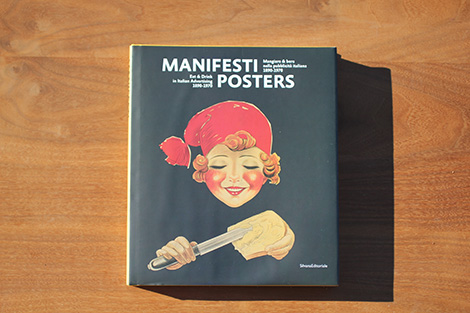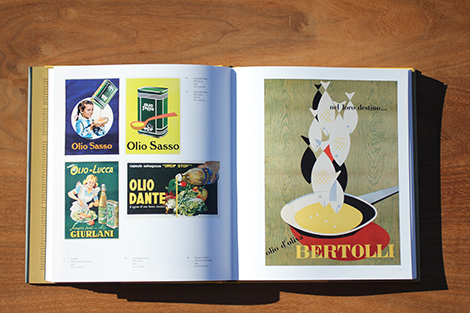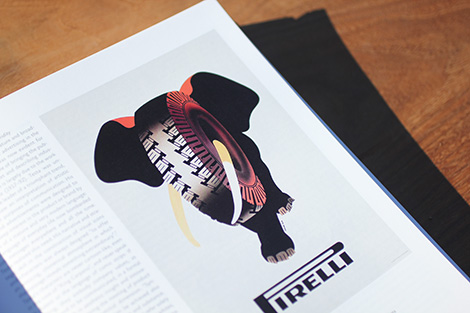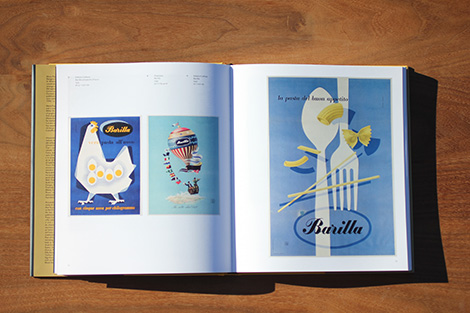 Posters: Eat & Drink in Italian Advertising 1890-1970
Edited by Mario Piazza and Alessandro Bellenda
Published by Silvania Editoriale
250 Pages
This book offers the opportunity to delight in the graphic creativity of the advertising of Italy's major food producers, including Cinzano spumante, Perugina chocolate, Saiwa biscuits and Voiello pasta, as well as campaigns launched by Cirio and Star. Compiling a substantial collection of covers, it provides an overview of Italian imagery from the late nineteenth century to the period of postwar reconstruction, through the drauftsmanship of artists such as Cappiello, Dudovich, Codognato, Mauzan, Seneca and Boccasile.
Available at Amazon, artbook and your local book shop.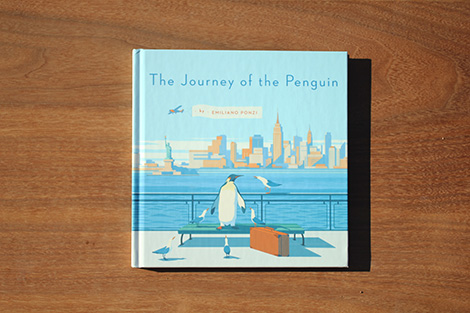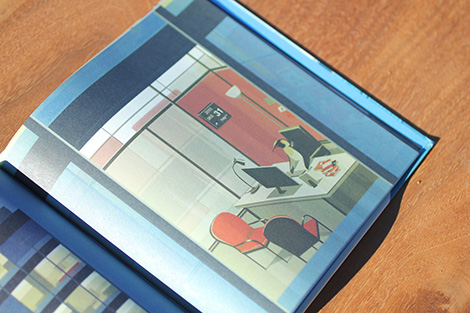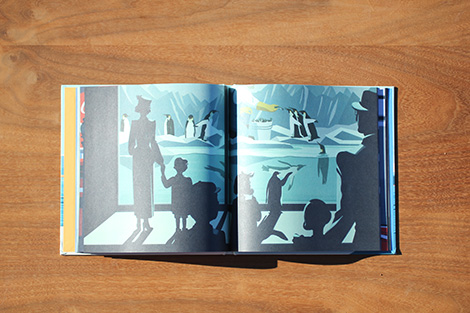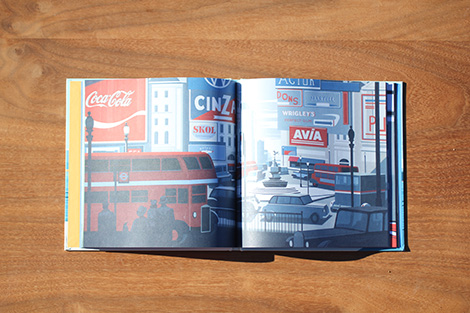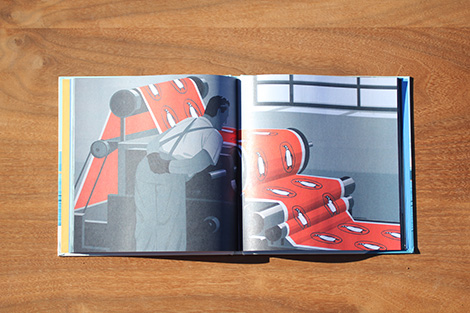 The Journey of the Penguin
By Emiliano Ponzi / Published by Penguin
96 pages
To celebrate 80 years of Penguin Books, a charming picture book that tells the imagined story of the penguin who waddled his way into history as the symbol of a beloved publisher
In The Journey of the Penguin, award-winning graphic artist Emiliano Ponzi delivers a boldly illustrated, wildly imaginative, and terrifically fun story—told entirely through image—that brings to life the "dignified yet flippant" bird chosen eighty years ago by Allen Lane as the name and icon of his revolutionary publishing business. With cameo appearances by legendary Penguin authors including Jack Kerouac, Arthur Miller, and Dorothy Parker, this exquisite, one-of-a-kind book celebrates the enduring appeal of storytelling.
Available at Amazon, Penguin and your local book shop.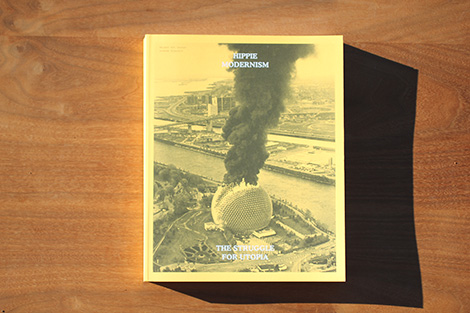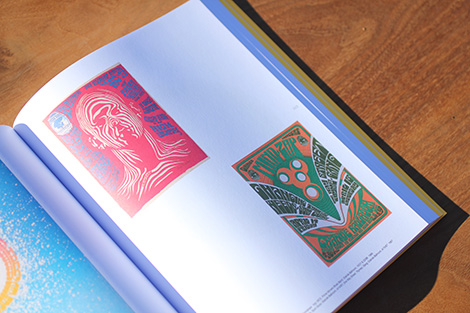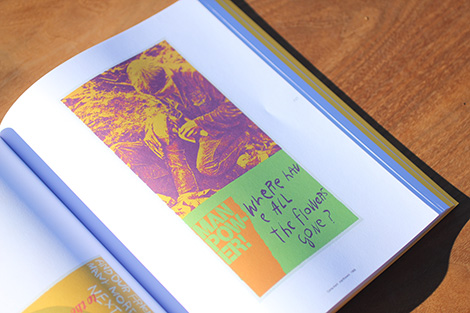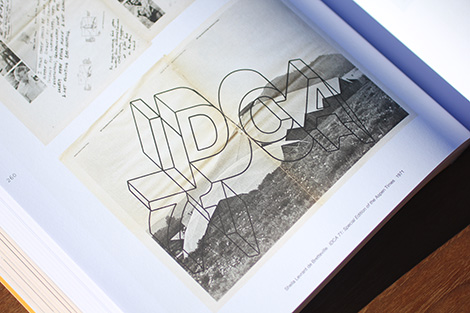 Hippie Modernism: The Struggle for Utopia
448 Pages / Softcover
Edited with text by Andrew Blauvelt. Text by Greg Castillo, Esther Choi, Alison Clarke, Hugh Dubberly, Ross Elfline, Craig Peariso, Tina Rivers Ryan, Catharine Rossi, Simon Sadler, Felicity Scott, Lorraine Wild with David Karwan. Interviews by Adam Gildar, Susan Snodgrass, Elizabeth Glass.
Published by Walker Art Center
Hippie Modernism examines the art, architecture and design of the counterculture of the 1960s and early 1970s. The catalogue surveys the radical experiments that challenged societal norms while proposing new kinds of technological, ecological and political utopia. It includes the counter-design proposals of Victor Papanek and the anti-design polemics of Global Tools; the radical architectural visions of Archigram, Superstudio, Haus-Rucker-Co and ONYX; the installations of Ken Isaacs, Joan Hills, Mark Boyle, Hélio Oiticica and Neville D'Almeida; the experimental films of Jordan Belson, Bruce Conner and John Whitney; posters and prints by Emory Douglas, Corita Kent and Victor Moscoso; documentation of performances by the Diggers and the Cockettes; publications such as Oz and The Whole Earth Catalog; books by Marshall McLuhan and Buckminster Fuller; and much more.
Available at Amazon, artbook and your local bookshop.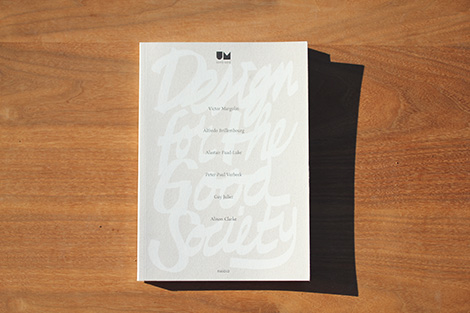 Design for the Good Society: Utrecht Manifest 2005-2015
Edited by Max Bruinsma. Text by Victor Margolin, Nynke Tromp, Bert van Meggelen
224 Pages
This publication celebrates the conclusion of five editions of the Utrecht Manifest, the biennial dedicated to social aspects of design. Compiling ten years of critical reflection on engaged design, the book also outlines possible future developments in the field.
Available at Amazon, artbook and your local bookshop.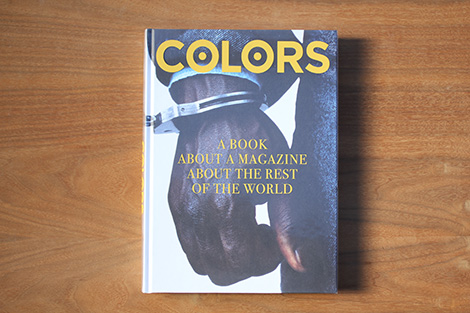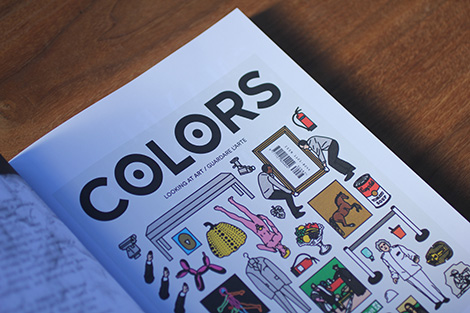 Colors: A Book About a Magazine About the Rest of the World
Foreword by Francesco Bonami. Interviews with Luciano Benetton, Oliviero Toscani
Published by Damiani/Fabrica
240 Pages
Colors explores the very best of more than 20 years of the influential magazine of the same name, a quarterly Italian publication "about the rest of the world." Founded in 1991 by photographer Oliviero Toscani and art director Tibor Kalman, each issue of Colors focuses on a single topic and follows it around the world, relying on images as heavily as text to tell stories. Some have called it the magazine of the MTV generation; Kalman himself described it as "a mix of National Geographic and Life on acid."
Available at Amazon, artbook and your local bookshop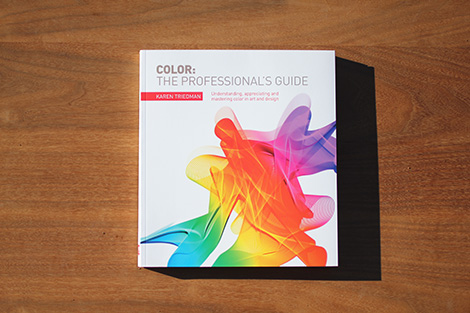 Color: The Professional's Guide: Understanding, Appreciating and Mastering Color in Art and Design
By Karen Triedman / Published by How Books
256 Pages
The Ultimate Guide to Color is comprehensive color manual for the age of the retina display,  illustrated with over 300 color images and offers informative techniques, examples, inspiration, and exemplary solutions to fit the designer's every need, whatever their discipline.
Available at Amazon and your local book shop.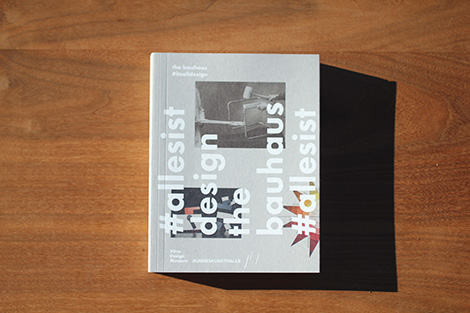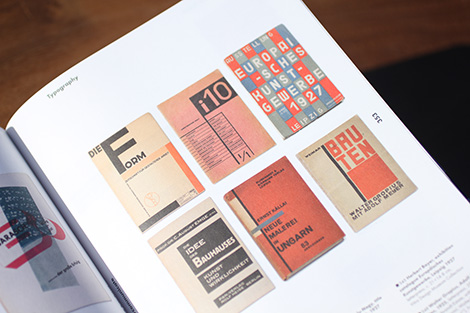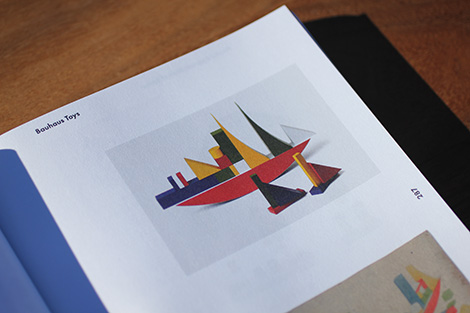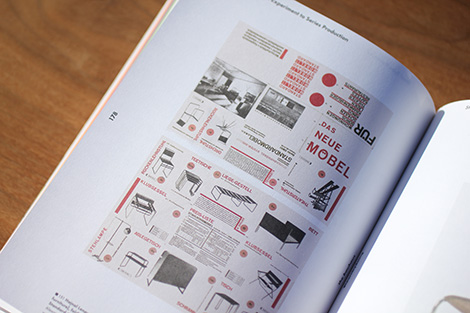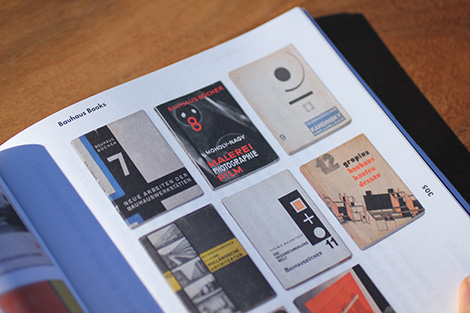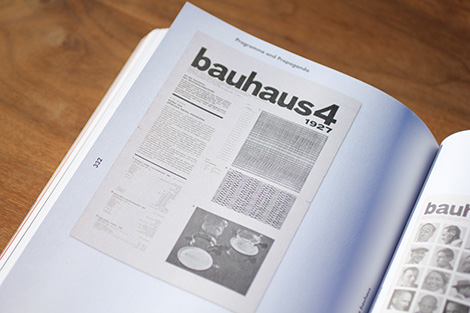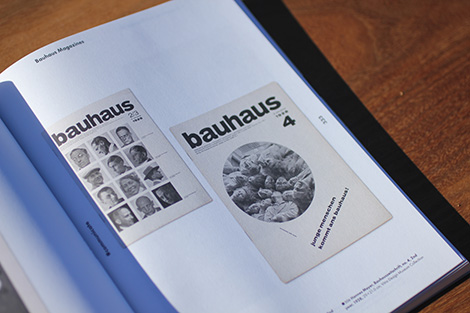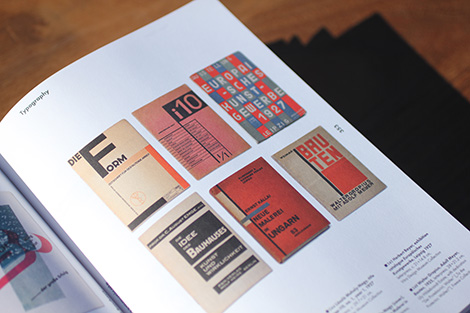 The Bauhaus: #itsalldesign
Edited by Mateo Kries, Jolanthe Kugler / Published by Vitra
464 Pages
This volume offers the most comprehensive overview of the extended concept of design that was initiated at the Bauhaus. Alongside rare exhibits from design, architecture, art, film and photography–some of which have never previously been published–the book documents the development processes as well as the socio-political concepts behind the Bauhaus. To underline their relevance for today's creative practice, these ideas are contrasted to current themes in design such as the digital revolution, and the works of numerous present-day artists and designers.
Available at Amazon, artbook and your local book shop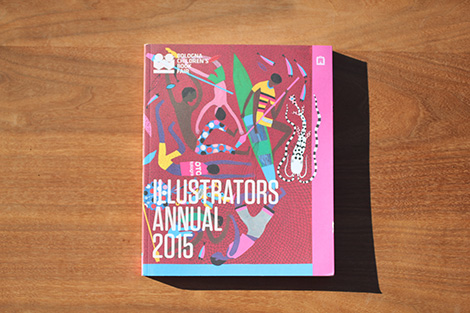 Illustrators Annual 2015: Bologna Children's Book Fair
Published by Chronicle Books
192 Pages
A highlight of the time-honored gathering of children's publishers in Bologna, Italy, the Illustrators Annual—juried every year from the finest art at the show—celebrates debut and storied talent from around the world, the talent that engages a whole new generation of book lovers.
Available at Amazon, Chronicle Books and your local book shop.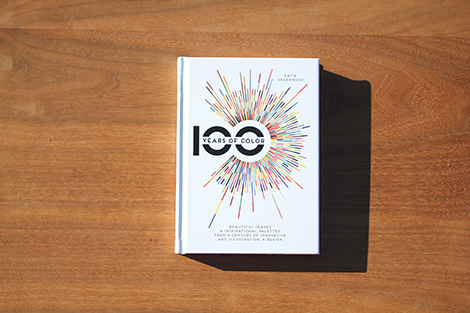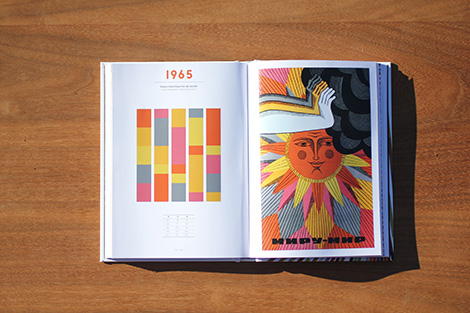 100 Years of Color
By Katie Greenwood / Published by Print
240 Pages
A perfect source of inspiration for any professional in the visual arts, this innovative book presents one hundred sensational examples of eye-opening color design, complete with all the information you need to reproduce them faithfully on screen or in print.
Painstakingly selected to tell the story of color's evolution through the 20th century, each of the original artworks is accompanied by a newly made color chart illustrating the different effects achieved when altering the dominant color. These invaluable schemes, combined with accurate RGB and CMYK references, make this an essential handbook for anyone working in interior design, graphic design, illustration, fashion, or any of the visual arts.
Available at Amazon, My Design Shop, and your local book shop.
Disclosure: Some of the links in the post above are "affiliate links." This means if you click on the link and purchase the item, we will receive an affiliate commission. Regardless, we only recommend products or services we use personally and believe will add value to our readers.
——————–
Also worth viewing…
Recently Received Books: Oct
Recently Received Books: June
Recently Received Books: July
Follow us on RSS, Instagram, Pinterest, Wanelo,
——————–

Share on Facebook
12.02.15 in Off Our Bookshelves by Dave
Share on Facebook