Poster Cabaret Bicycle Art Prints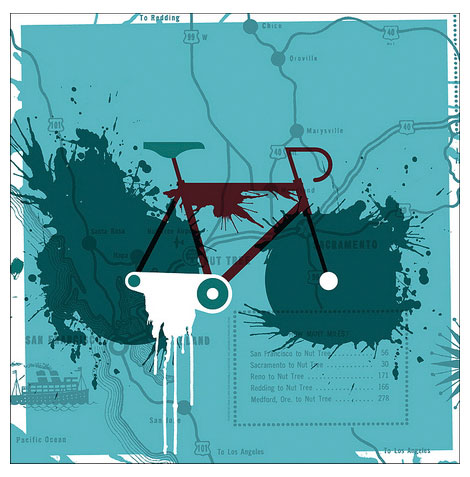 Nor Cal – Designed by Don Clark of Invisible Creature – 17.5″x17.5″
We're excited to announce The Poster Cabaret 2009 Bike Print Set. Bicycle ridership has increased in recent years and as someone that rides daily I am glad to see so many artists inspired by them. The series features artists like Don Clark of Invisible Creature, Eleanor Grosch of Pushmepullyou Design, Brian Turner of The Cricket Press, Jay Ryan, and Diana Sudyka.
All are interesting and dynamic designs that will no doubt not simply appeal to cyclists. I love what Eleanor Grosch has done in the aptly titled 'Bicycle'. It is an awesome design made up of a few simple shapes and colors, but it drew my attention immediately.
The limited edition prints are available at www.postercabaret.com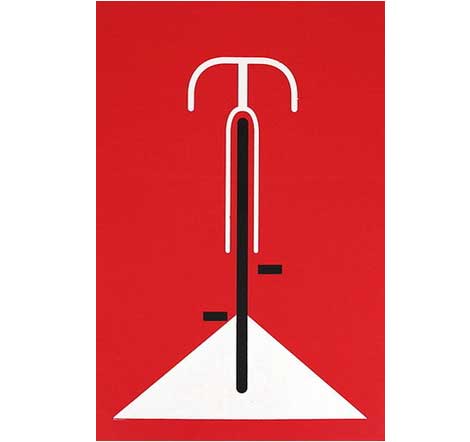 Bicycle – Designed by Eleanor Grosch 12.5″x19″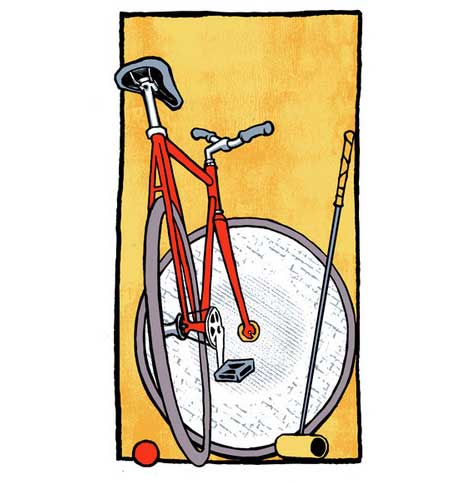 Battle Ready – Designed by The Cricket Press 13″x22″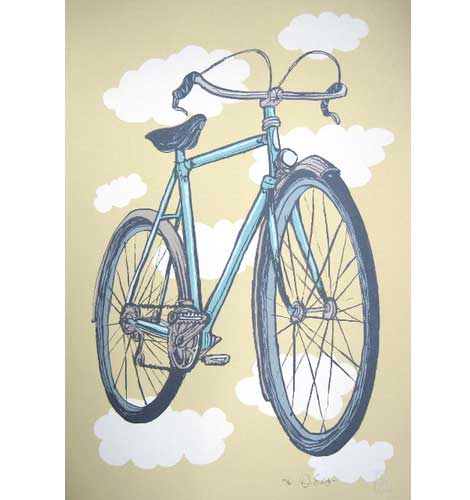 Rene Herse – Illustrated by Diana Sudyka 12.5″x18″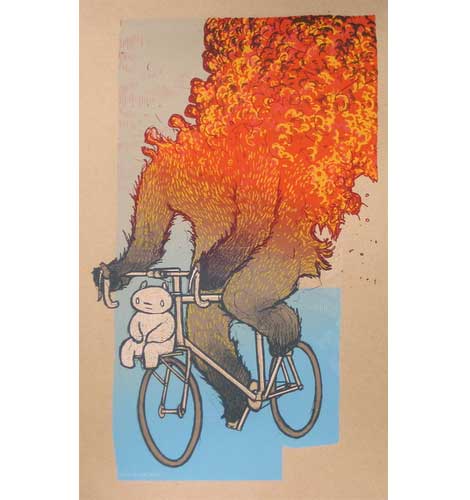 Not Coming Back – Designed by Jay Ryan 12″x19″
——————
Also worth checking: Invisible Creature Interview & Eleanor Grosch Interview
Not signed up for the Grain Edit RSS Feed yet? Give it a try. Its free and yummy.
——————

Share on Facebook
Tagsbicycles, graphic-design, Illustration, posters, prints, USA
08.06.09 in Poster Picks by Dave
Share on Facebook