Device Creative Collaborative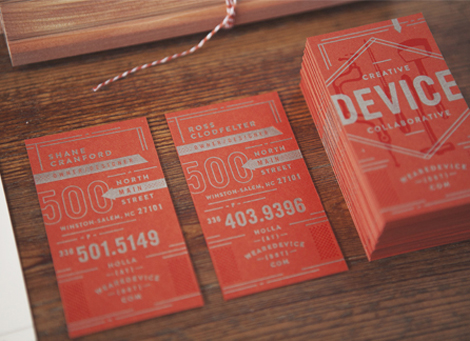 Device Creative Collective is a branding studio out of North Carolina. Lately, they have produced several interesting projects that are both eye catching and cohesive. Their new studio stationary features letterpress printing of silver ink on red cardstock, creating a look that is vibrant without being affronting.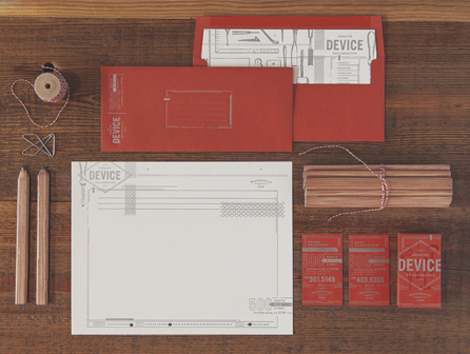 ————
Also worth viewing…
Sanjay Patel
Making of Wall-E Book
Invisible Creature Interview
Like what you see?
Sign up for our Grain Edit RSS feed. It's free an yummy!

Share on Facebook
TagsUSA
03.26.13 in Found design, Uncategorized by Dave
Share on Facebook