Andrew Holder Interview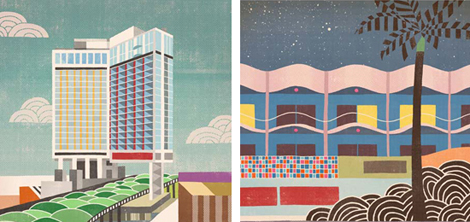 We've mentioned Andrew Holder on grain edit before, but I just got word of a cool interview with him over at Defgrip. In the interview he discusses some of his recent work for arkitip. He also shares some of his favorite artists. I was suprised to see David Weidman on the list.
After you read the interview, check out the rest of Defgrip. It's a great site that covers BMX culture, photography, art and design.
Not signed up for the Grain Edit RSS yet? Give it a try. Its free and yummy.

Share on Facebook
Tagscontemporary, Illustration, Interviews, USA
03.13.09 in Found design by Dave
Share on Facebook