Recently Received Books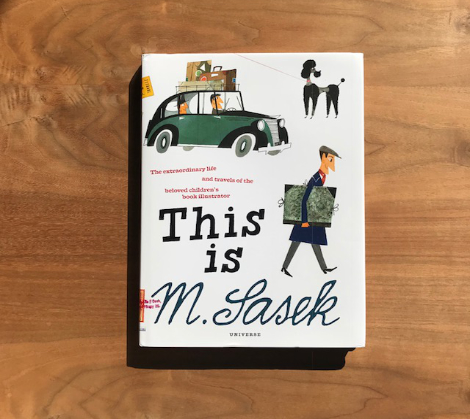 In our latest edition of book picks we highlight titles from Wee Society, Intercom, Universe/Rizzoli, Laurence King, TBW Books, HarperCollins and Princeton Architectural Press. In addition, we take a look at a stunning new typeface from Lost Type. All this and more after the jump.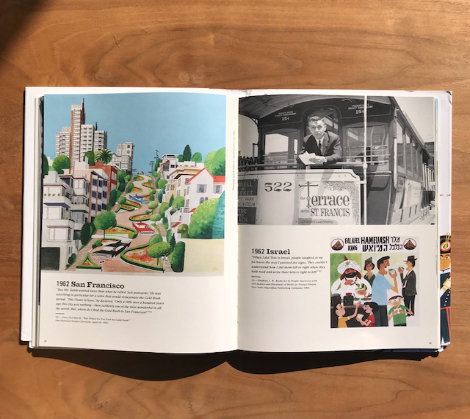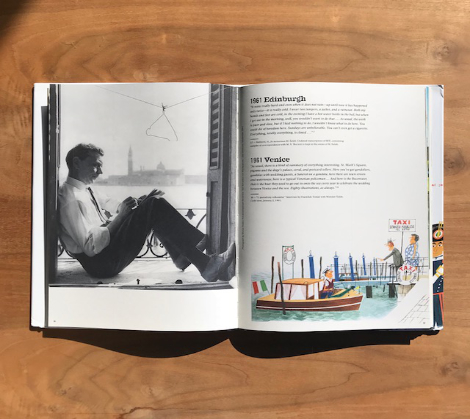 This is M. Sasek: The Extraordinary Life and Travels of the Beloved Children's Book Illustrator
By Olga Cerna, Pavel Ryska, Martin Salisbury
Published by Universe/ Rizzoli
120 Pages
Replete with documents, memories, and images from the life of Miroslav Sasek, this book is richly illustrated with material from Sasek's books as well as such archival material as previously unpublished illustrations, photographs, and vintage fan letters from children inspired by his books.
Available at Amazon, Universe/Rizzoli and you local book shop.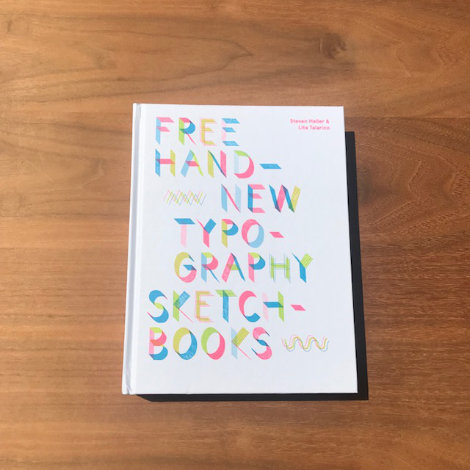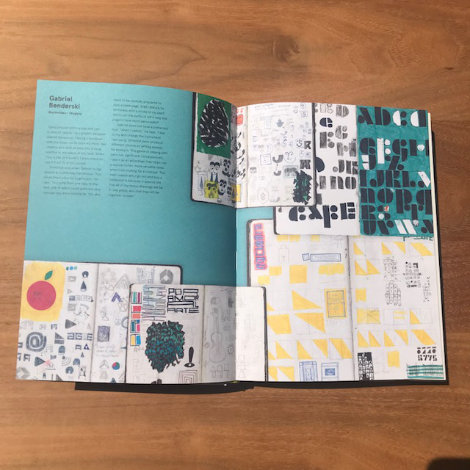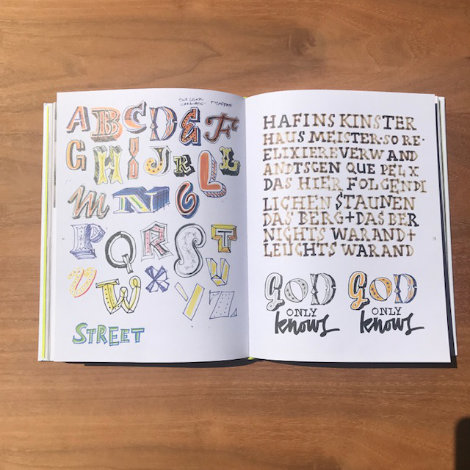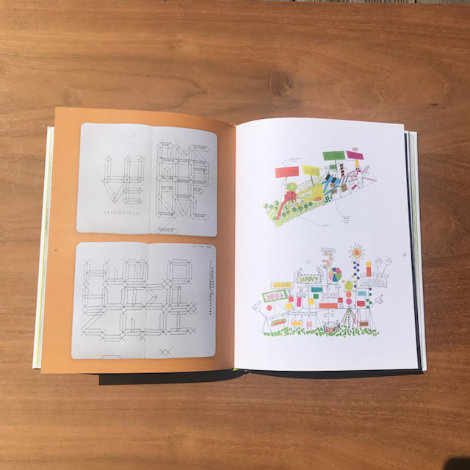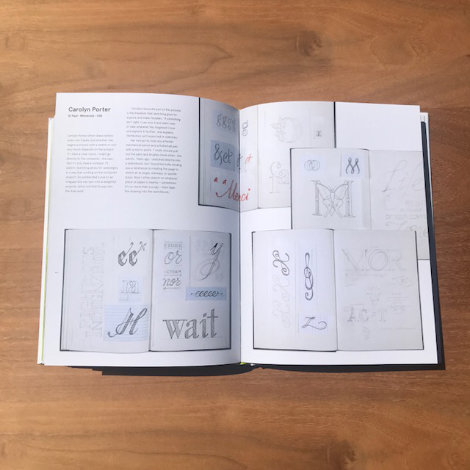 Freehand: New Typography Sketchbooks
By Steven Heller and Lita Talarico
Published by Thames & Hudson
Pg 352
This show-all tour through leading graphic designers' personal sketchbooks reveals the creative processes behind the creation of typefaces, word-images and logos. Arranged alphabetically by name, the world's most exciting designers and typographers, including Philippe Apeloig, Ed Benguiat, Hoefler Type Foundry, Henrik Kubel, Toshi Omagari and Francesco Zorzi, present a staggering range of unique and exciting ways to communicate through letters and words. Sketchbook pages reveal the designers' creative processes across diverse briefs, concepts, languages and alphabets, from Roman to Cyrillic to Arabic.
Available at Amazon, Thames and Hudson and your local book shop.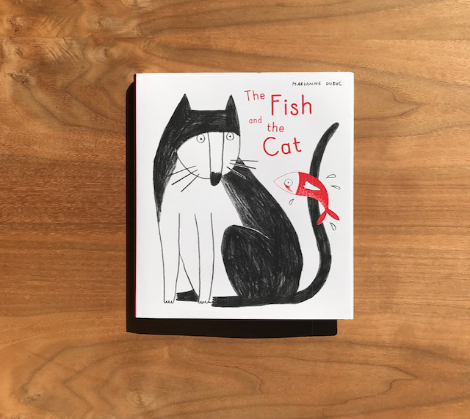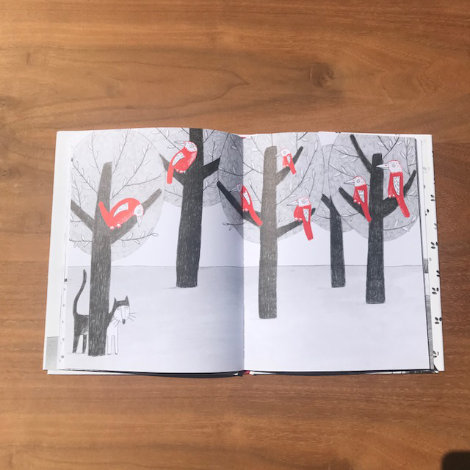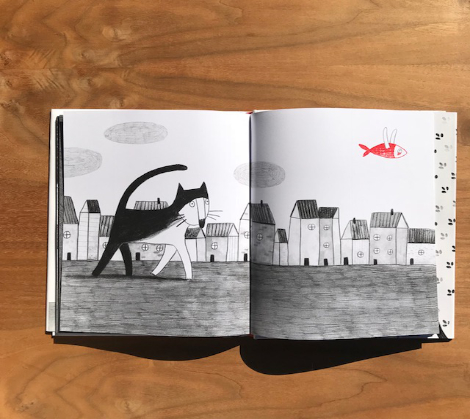 The Fish and the Cat
By Marianne Dubuc
Published by Princeton Architectural Press
The best-selling The Lion and the Bird featured the enchanting stories and art of Canadian children's book author Marianne Dubuc. The Fish and the Cat is a playful story of pursuit between a cat and pet fish that starts in the house, moves through the neighborhood, and ends in the sky with a chase around the stars and the moon. This wordless picture book, full of action and humor, encourages children to create their own stories and adventures.
Available at Amazon, PA Press and your local book shop.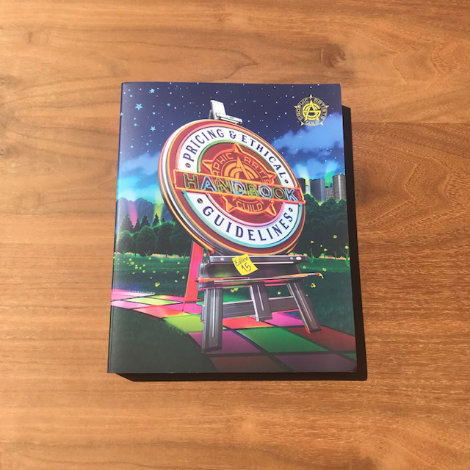 Graphic Artists Guild Handbook: Pricing & Ethical Guidelines, 15th Edition
By Graphic Artists Guild
448 Pages
Graphic Artists Guild Handbook: Pricing & Ethical Guidelines, 15th Edition is an indispensable resource for people who create graphic art and those who buy it. As the graphic art marketplace continues to evolve to meet the needs of both digital and print media and as clients struggle with shrinking budgets in the current economy, the demand for up-to-date information on business, ethical, and legal issues is greater than ever.
The fully updated 15th Edition includes:
—The latest pricing guidelines for buyers and sellers
—Current salary information with job descriptions
—Formulas for determining hourly and per diem freelance rates
—Hourly freelance rates by discipline
—Copyright registration information
—Model contracts and forms that can be adapted for specific needs
—A totally revised and updated chapter on Surface Pattern Design
—An expanded chapter of additional professional, business, and legal resources with the latest contact information
Available at Amazon, Graphic Artist Guild and your local bookshop.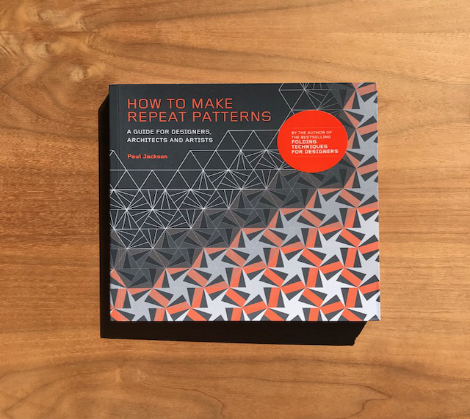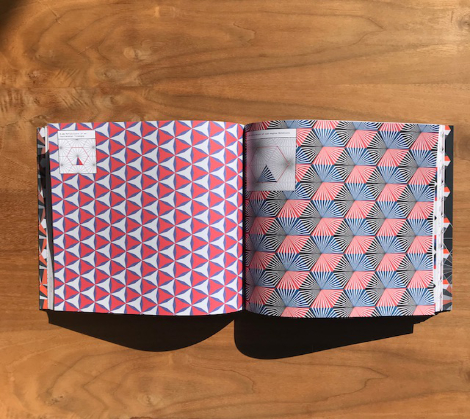 How to Make Repeat Patterns: A Guide for Designers, Architects and Artists
By Paul Jackson
Published by Laurence King
160 Pages
Using letters as the basic elements, the book demonstrates how all repeat pattern-making comes out of four simple operations: translation, rotation, reflection, and glide reflection. It will provide the definitive one-stop pattern-making resource for professional designers and students across disciplines, from textiles and fashion to graphic design and architecture.
Available at Amazon and your local book shop.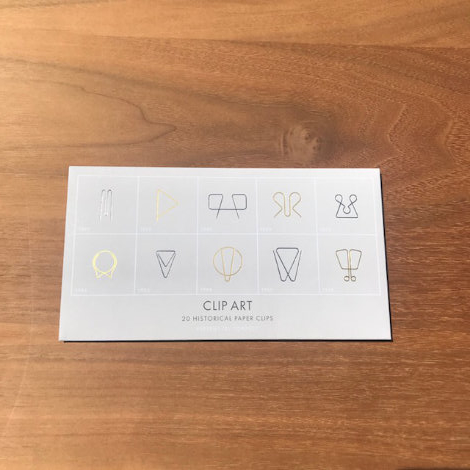 Clip Art: 20 Historical Paper Clips
By Present & Correct
Published by Princeton Architectural Press
A smart take on the novelty paperclip trend, Clip Art features ten paperclip designs, drawn from historical patent records. The elegant, thick grey envelope holds a glassine bag filled with silver and brass paperclips (ten different designs, two of each). The package features both gold and silver stamping; each design is shown on the cover and annotated with year of design.
Available at Amazon, PA Press and your local book shop.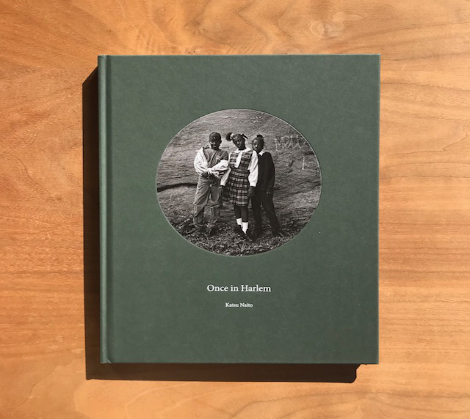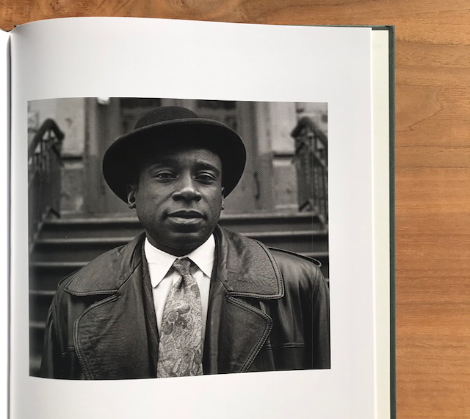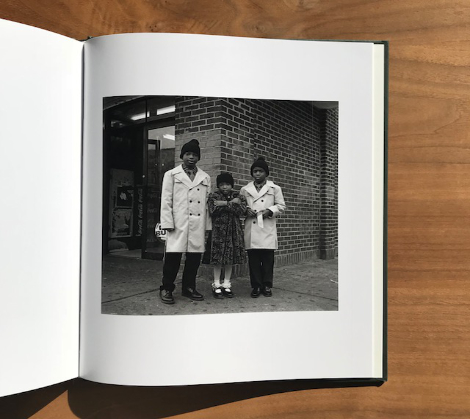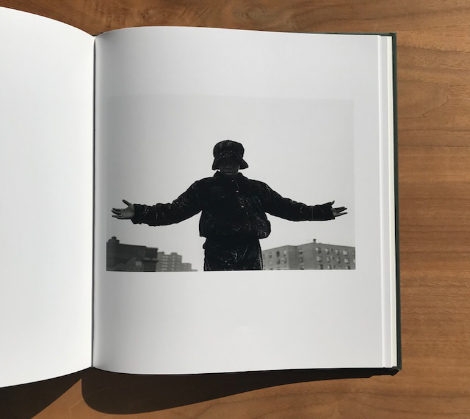 Once in Harlem
By Katsu Naito
Published by TBW Books
Bringing together landscape photography, environmental portraits, and makeshift plein air studio portraits (reminiscent of Richard Avedon's more elaborate outdoor staging) charged with the empathy and warmth of a kindred spirit, Once in Harlem is as much a continuation of the American photographic tradition of foreign-born artists chronicling American peoples and customs as it is vital historical document.
Once in Harlem, Naito's second monograph and first with TBW Books, builds on his remarkable ability to intimately engage with his subjects to create emotional dialogues that can transcend bounds of ethnicity, gender, and socio-economic strata, to, as he puts it, "look into each other's soul to build another dimension of a relationship
Available at TBW Books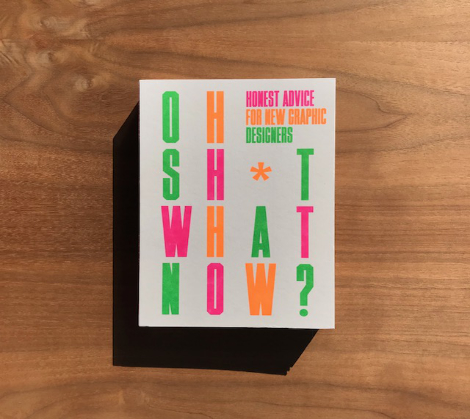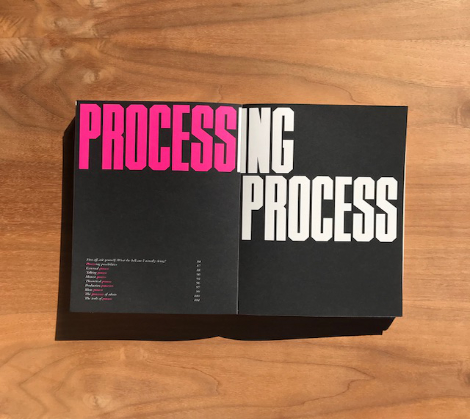 Oh Sh*t. What Now? Honest Advice for New Graphic Designers
By Craig Oldham
Published by Laurence King
128 Pages
So you've graduated. What now? Where do you live? Can you afford to live? How can you make money doing design? How do you get a job? Who do you want to work for and are you good enough?
This book is a comprehensive and insightful guide to anything and everything that is of use to those looking to break into the creative industries,sharing experiences, ideas, advice, criticism, and encouragement. With sections covering education, portfolios, jobs/freelancing, working process, and personal development, this straight-talking, funny, and frequently irreverent guide is a must-read for all creative arts students.
Available at Amazon, Laurence King and your local book shop.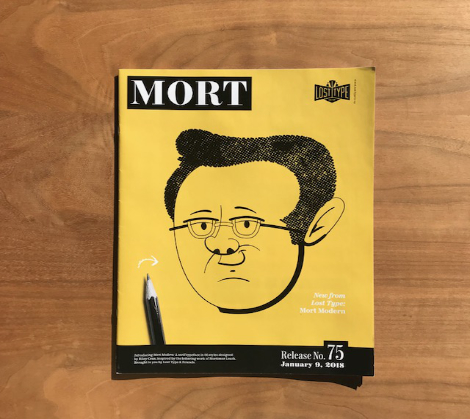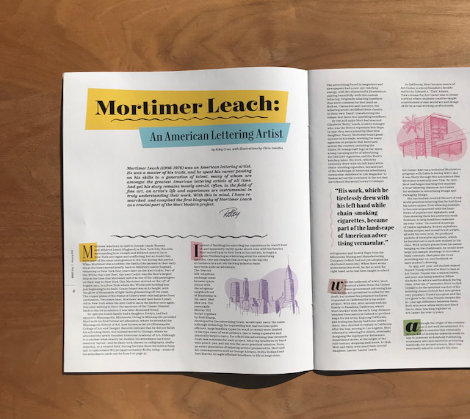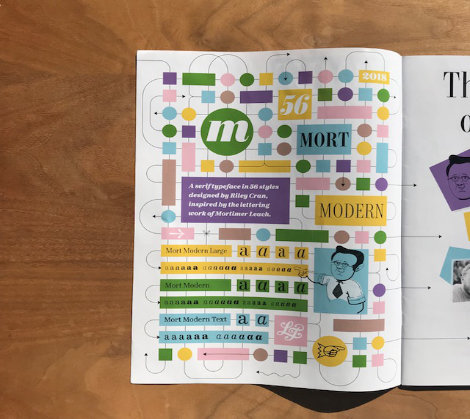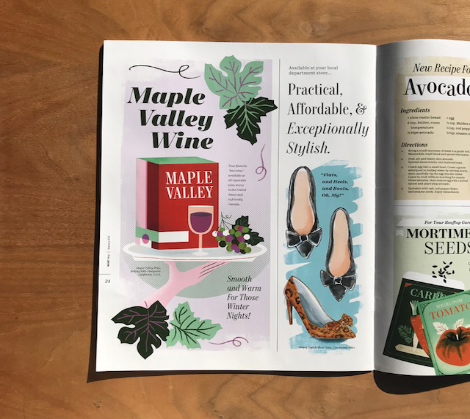 The Mort Modern Specimen Set
By Riley Cran
Mort Modern is a new serif typeface designed by Riley Cran and inspired by the mid century advertising lettering of Mortimer Leach. Included with each purchase is an impressive specimen set that serves as a loving tribute to Mortimer's work. Featured within are case studies, usage examples, articles and a brief history of Mort's contributions to design and typography.
Available exclusively at Lost Type.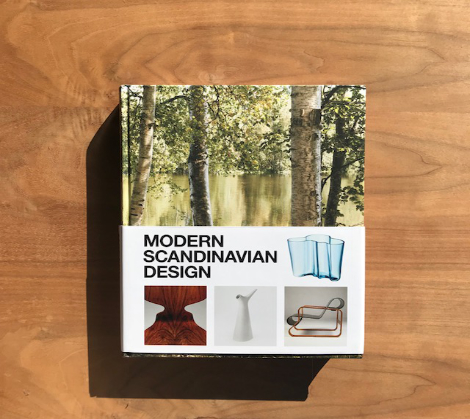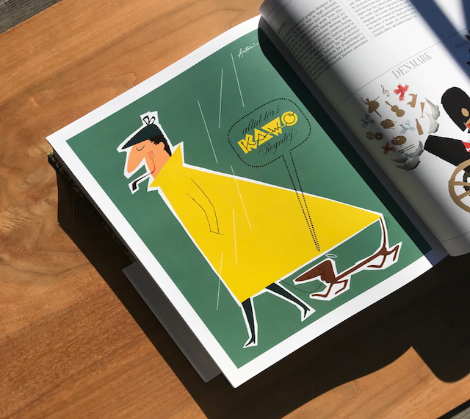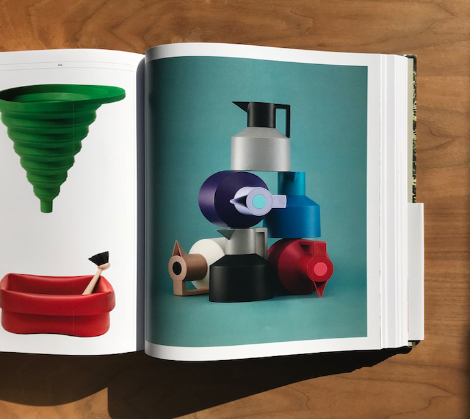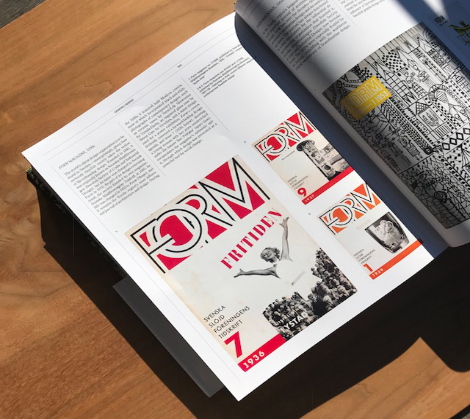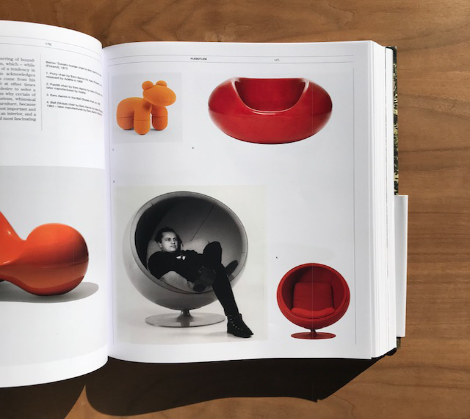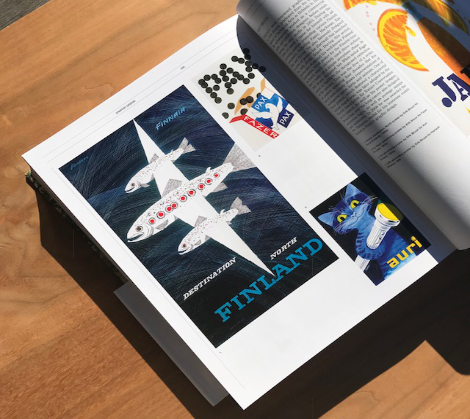 Modern Scandinavian Design
By Charlotte and Peter Fiell and Magnus Englund
Published by Laurence King
592 Pages
Designers from Denmark, Sweden, Finland, Norway and Iceland have long pursued the shared goal of social equality through design, believing that well-designed everyday goods not only enhance daily life, but should also be the birthright of all. Modern Scandinavian Design is the ultimate guide to the distinctive design tradition arising out of these five Nordic countries since 1925.
With sections on architecture, furniture, lighting, glass, ceramics, metalwork, woodenware, plastics, textiles, jewellery and graphic design, this will be an indispensable resource for any design enthusiast, collector or casual reader seeking inspiration for their home.
Available at Amazon, Laurence King and your local book shop.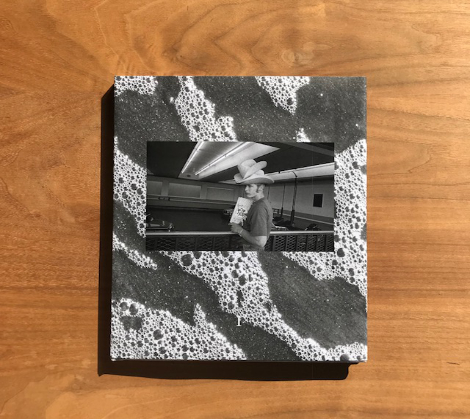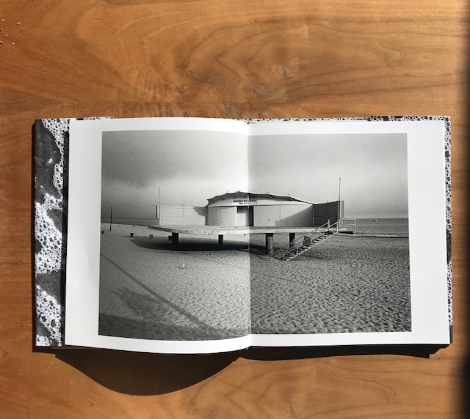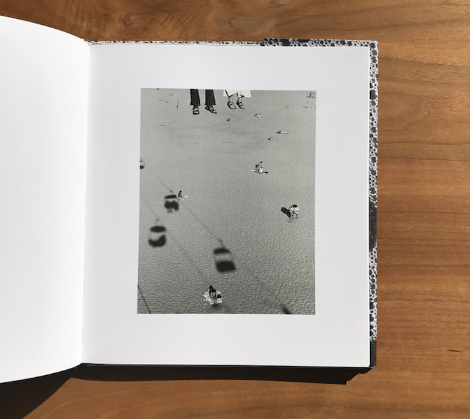 Boardwalk Minus Forty
By Mike Mandel
Part of TBW Books annual series #5 – Four book set.
Available at TBW Books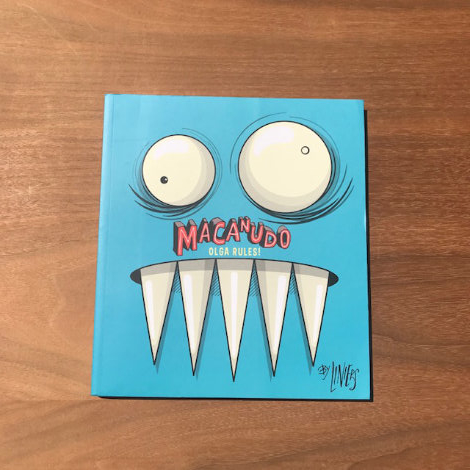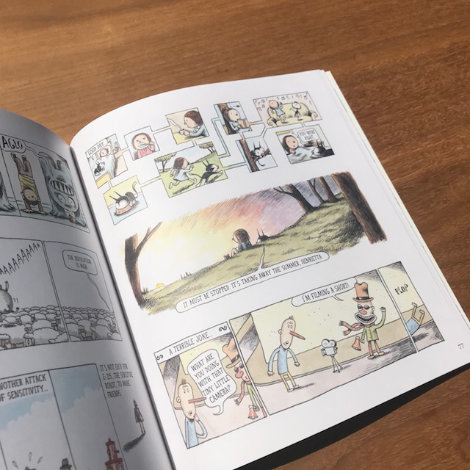 Macanudo: Olga Rules!
By Liniers
Published by Enchanted Lion Books
102 Pages
Full of surrealism and magic, this fourth volume of the great Macanudo introduces one of Liniers's most beloved characters––Olga. Olga is the imaginary friend of Martin, a young elementary school boy. Olga only ever says Olga, but Martin knows what she means. Together, they demonstrate the vitality of imagination and its inherently comic nature, relating the sublime and the ridiculous, as it always does.
Available at Amazon and your local book shop.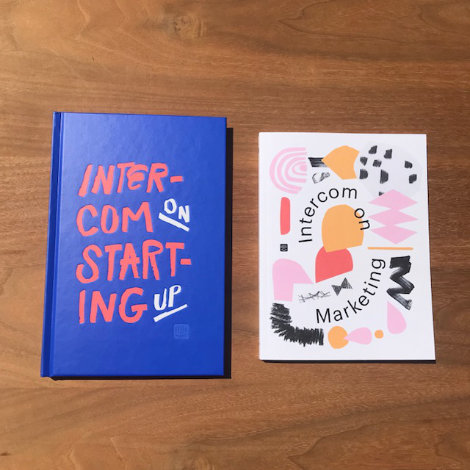 Thanks to the design team at Intercom for these two amazing titles:
Intercom on Starting Up
120 Pages / Hardcover
Over the past 6 years Intercom has written more than 600 articles about their startup journey. The highlights of those articles have been condensed, along with their latest thinking into a single and digestible volume.
Pick it up here (PDF downloads are available as well with a donation to Black Girls Code)
Intercom on Marketing
149 Pages / Softcover
There are a thousand theories, practices, techniques and formulas for marketing your product. But which ones matter to startups? HLet Intercom show you how to build your brand and sell more products in a non-spammy way with this marketing book for startups.
Pick it up here (PDF downloads are available  with a $5 donation to Black Girls Code)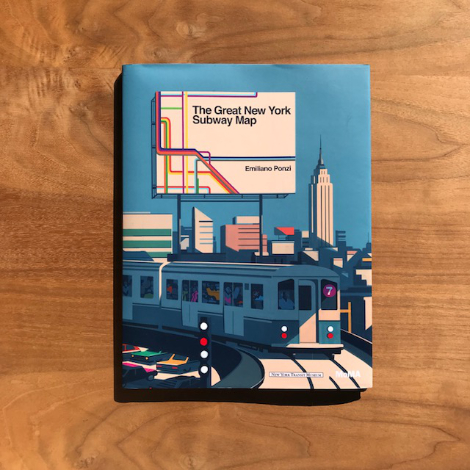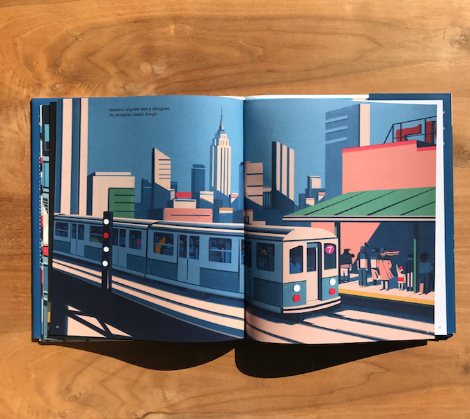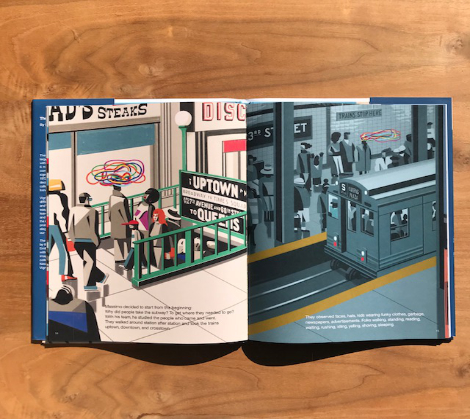 The Great New York Subway Map
By Emiliano Ponzi
Published by MOMA
40 Pages
Nearly 6 million riders use the New York City subway every day. How do you make a map that helps all of them get to where they are going? The Great New York Subway Map, written and illustrated by Emiliano Ponzi and published by The Museum of Modern Art, in association with the New York Transit Museum, tells the fascinating story of the map's creation in 1972 by the great Italian designer Massimo Vignelli and his team, and introduces young readers to the idea of graphic design as a way to solve problems and shape our world.
Available at Amazon, MOMA and your local bookshop.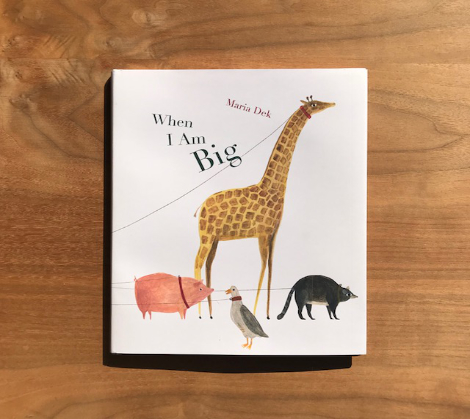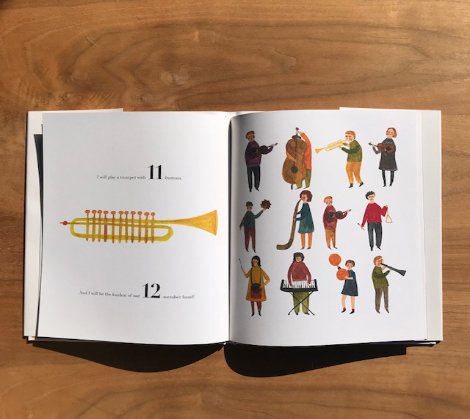 When I am Big
By Maria Dek
Published by Princeton Architectural Press
48 Pages
Charming illustrations and text encourage young children to explore what they can do as they grow up. The adventurous child imagines "I will tie my shoes all by myself, make 3 knots with big bows"; to eat twenty pizzas in one sitting, or walk animals, eight at a time, while teaching them tricks. When I Am Big is also an unconventional counting book, as it goes all the way to twenty-five. The result is a book that nourishes a child's curiosity, confidence, and delight in the world's wonders.
Available at Amazon, PA Press and your local book shop.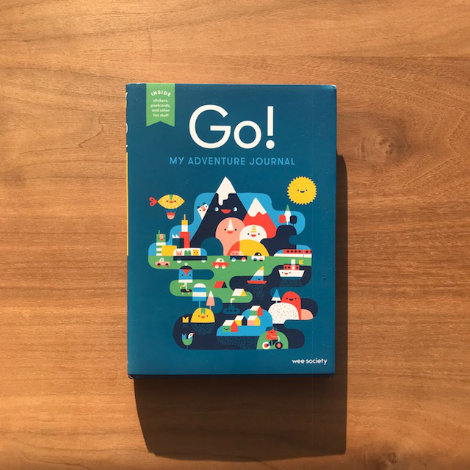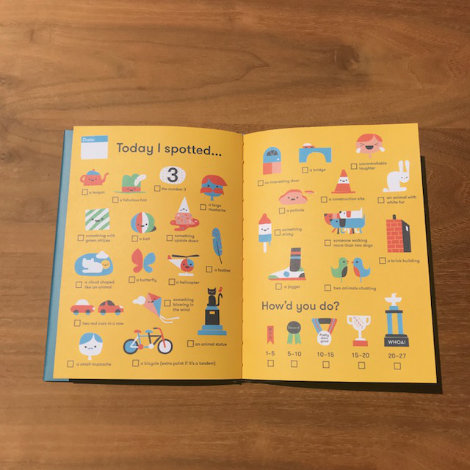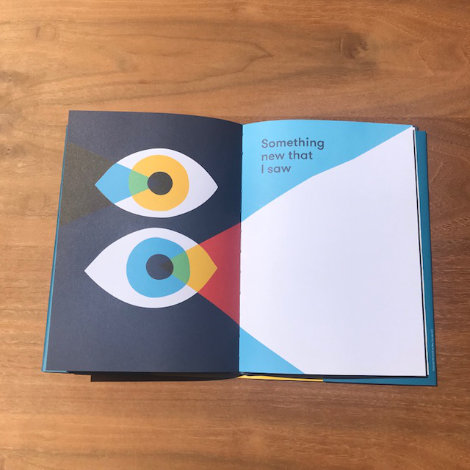 Go! My Adventure Journal.
By Wee Society
Published by Clarkson Potter
This travel journal from the award-winning creative design team behind the Wee Society suite of products and apps is filled with a bunch of thought-starters so kids can capture important stuff, like cool things they spot, new things they try and people they meet. There are also adventure badges to earn, stickers, places to keep photos and other treasures, and postcards to send. Whether you're headed to grandma's, camping for the weekend, or taking a summer vacation, Go! is pretty much guaranteed to make your next trip even more memorable.
Available at Amazon, Wee Society and your local book shop.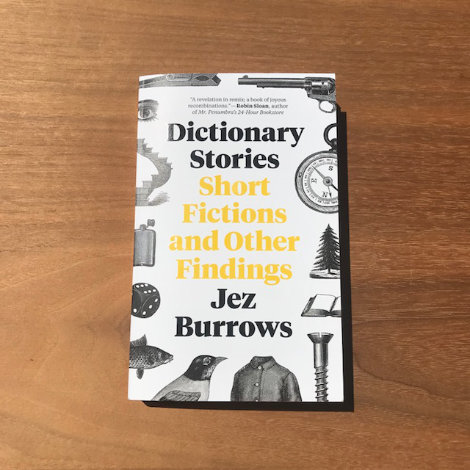 Dictionary Stories: Short Fictions and other findings.
By Jez Burrows
Published by HarperCollins
259 Pages
Jez Burrows opened the New Oxford American Dictionary and sat, mystified. Instead of the definition of "study" he was looking for, he found himself drawn to the strangely conspicuous, curiously melodramatic sentence that followed it: "He perched on the edge of the bed, a study in confusion and misery." It read like a tiny piece of fiction on the lam and hiding out in the dictionary—and it wasn't alone. Was it possible to reunite these fugitive fictions? To combine and remix example sentences to form new works? With this spark and a handful of stories shared online, Dictionary Stories was born.
This genre-bending and wildly inventive collection glows with humor, emotion, and intellect. Effortlessly transcending sentence level, Burrows lights between the profound and the absurd, transporting readers into moments, worlds, and experiences of remarkable variety. Featuring original illustrations by the author, Dictionary Stories is a giddy celebration of the beauty and flexibility of language.
Available at Amazon, HarperCollins and your local bookshop.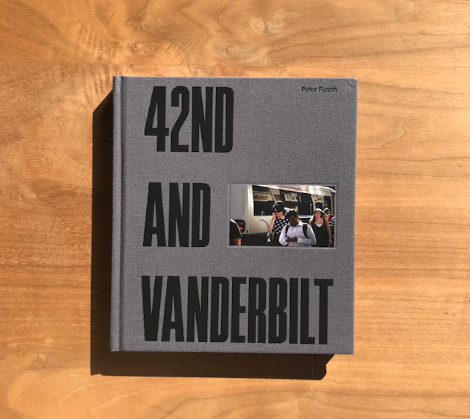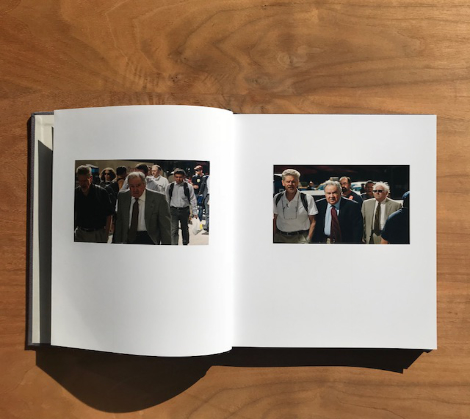 42nd and Vanderbilt
By Peter Funch
Published by TBW Books
160 Pages
Danish photographer, Peter Funch, placed these rigid confines upon his 9 year photographic project, 42nd and Vanderbilt. Narrowing the infinite opportunities NYC has to offer an artist, Funch brings to the surface the minutiae contained within a fragment of our daily routine, the short walk from Point A to Point B, reminding us that the practice of photography in general, and street photography specifically, has only scratched the surface of possibility.
More info here.
——————–
Also worth viewing…
Recently Received: April 2017
2016 Holiday Gift Guide: Design & Illustration Books
Recently Received: November 2016
Follow us on RSS, Instagram, Pinterest, Wanelo,
——————–

Share on Facebook
12.15.18 in recently received by Dave
Share on Facebook