Steven Harrington touring art show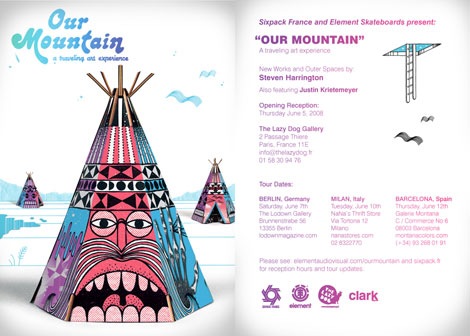 For those of you in Europe Steven Harrington has an artshow touring through Paris, Milan, Berlin and Barcelona. In conjuction with the tour Steven is releasing his first solo book.
In addition to the book, He is also releasing some custom shaped and designed limited edition element series decks, a paper toy and 10 new prints. You can check the tour dates, SH book info, day by day photo blog of the tour and in progress shots here at the Our Mountain website.
Tour kicks off June 5th in Paris.

Share on Facebook
05.28.08 in Uncategorized by Dave
Share on Facebook