Recently Received Books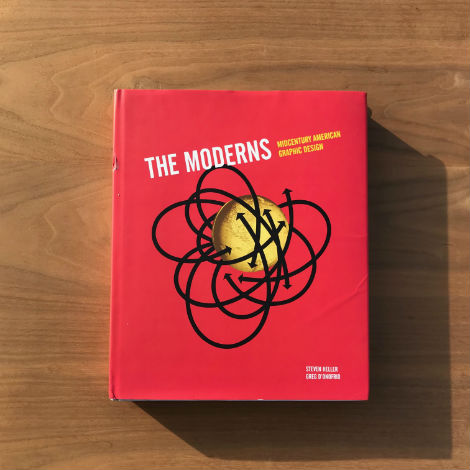 The Moderns by Steven Heller and Greg D'Onofrio
Looking for some new inspiration or something to add to your winter reading list? Here's a few of the titles that we've received within the last month or so. Included are awesome titles from Abrams, Blast Books, The Monacelli Press, Thames & Hudson, Wee Society and Princeton Architectural Press.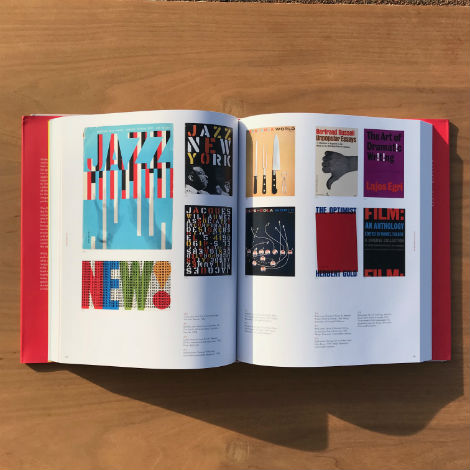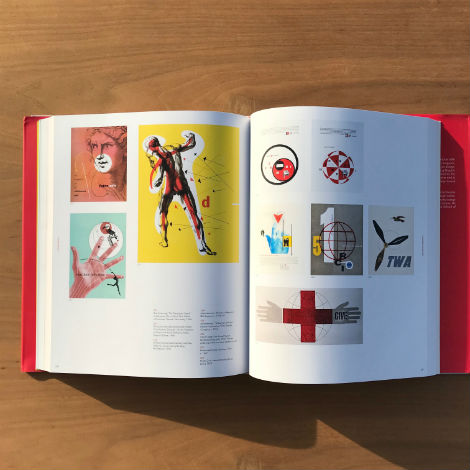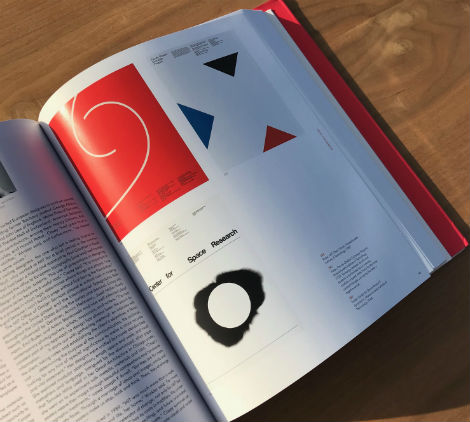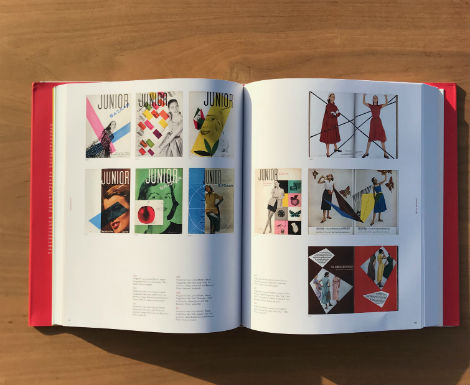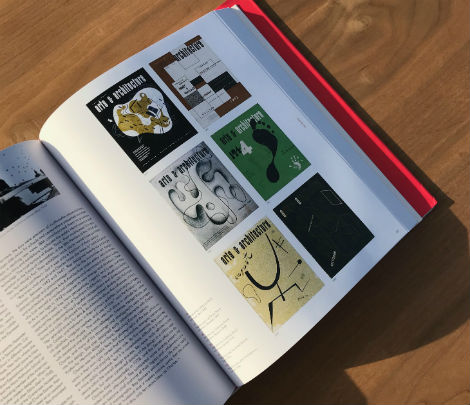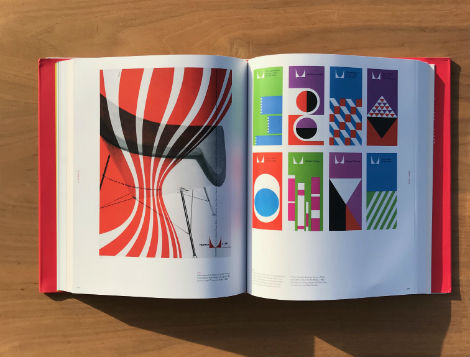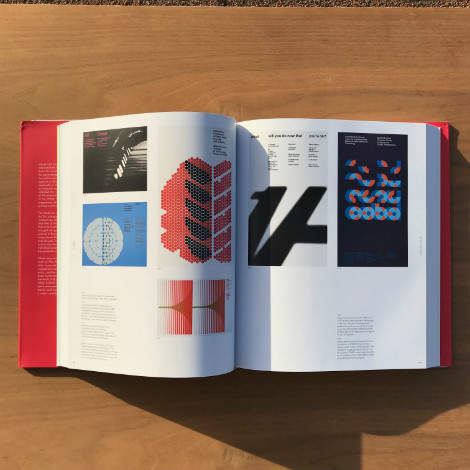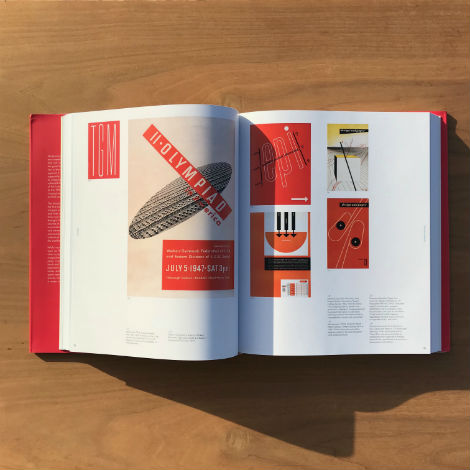 The Moderns: Midcentury American Graphic Design
By Steven Heller and Greg D'Onofrio
Published Abrams
336 Pages / Hardcover
In The Moderns, we meet the men and women who invented and shaped Midcentury Modern graphic design in America. The book is made up of generously illustrated profiles, many based on interviews, of more than 60 designers whose magazine, book, and record covers; advertisements and package designs; posters; and other projects created the visual aesthetics of postwar modernity. Some were émigrés from Europe; others were homegrown—all were intoxicated by elemental typography, primary colors, photography, and geometric or biomorphic forms. Some are well-known, others are honored in this volume for the first time, and together they comprised a movement that changed our design world.
Available at Abrams, Amazon and your local book shop.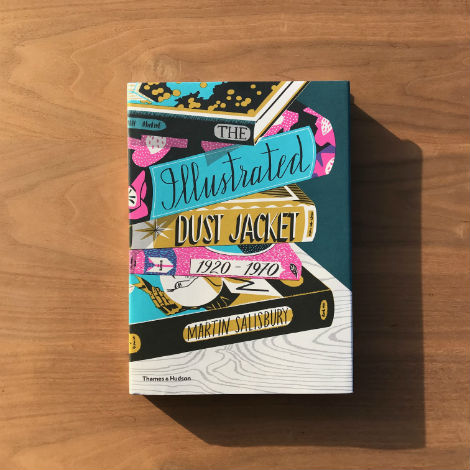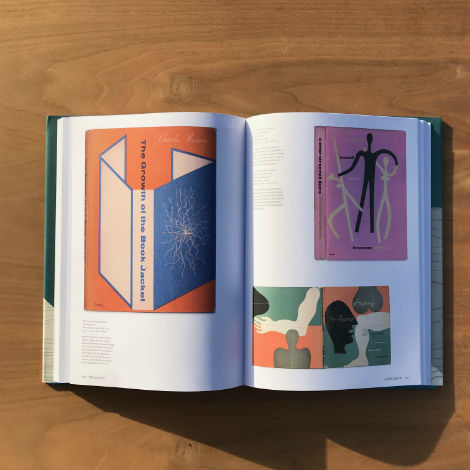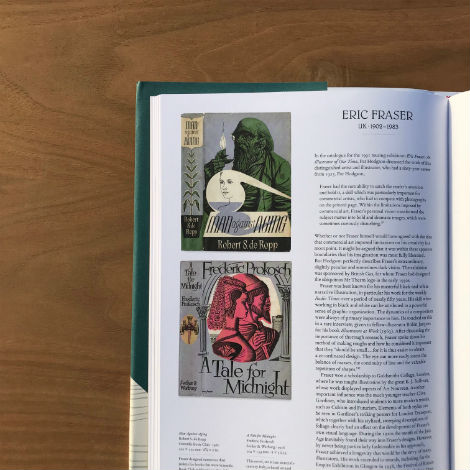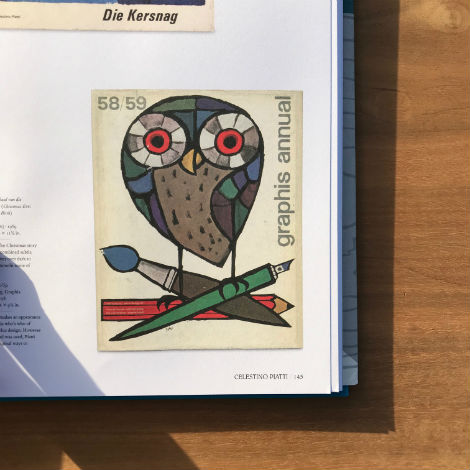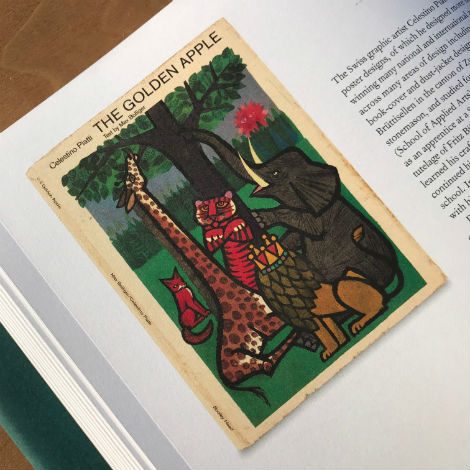 The Illustrated Dust Jacket: 1920-1970
By Martin Salisbury
Published by Thames & Hudson
200 Pages
Author Martin Salisbury traces the evolution of the book jacket from its functional origins as a plain dust protector for expensively bound books to its elaboration as an artistic device to catch the eye of browsing book buyers. The increasing awareness of the jacket's potential to serve as a marketing tool across various areas of the publishing world—from literary fiction to academic titles, and children's books—meant a proliferation of illustrative treatments. The book jackets reproduced here reflect the changing visual styles and motifs of the passing century, beginning with the Art Deco period and continuing through Modernism, the playful Thirties, the pre- and postwar Neo-Romantics, the new consumerism and realist subject matter of the Fifties, and the Pop Art of the Sixties.
Available at Thames & Hudson, Amazon and your local book shop.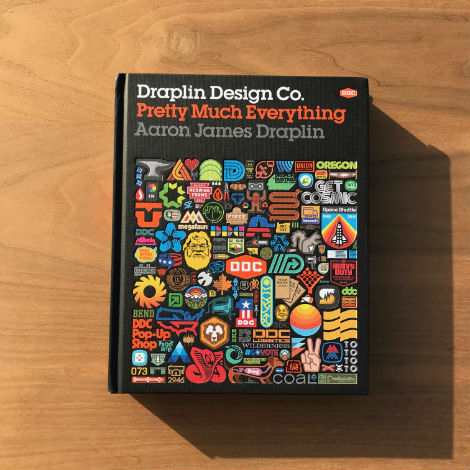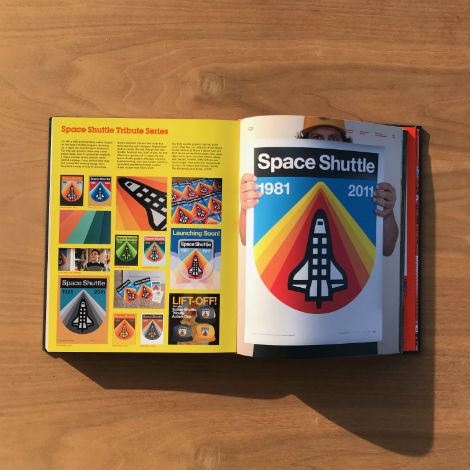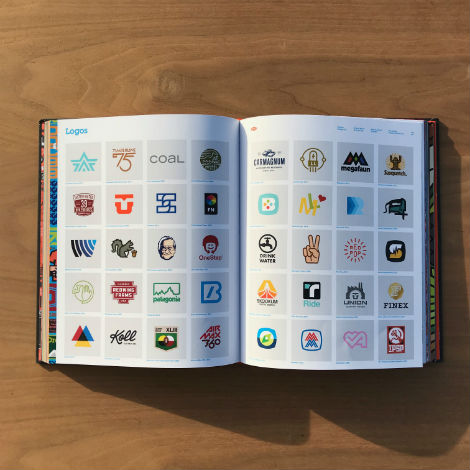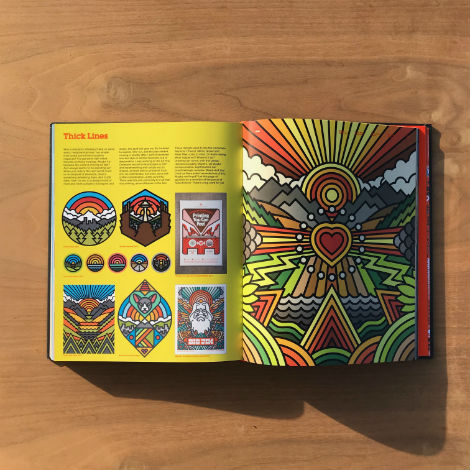 Draplin Design Co.: Pretty Much Everything
By Aaron Draplin
Published by Abrams
256 Pages
Pretty Much Everything is a mid-career survey of work, case studies, inspiration, road stories, lists, maps, how-tos, and advice. It includes examples of his work—posters, record covers, logos—and presents the process behind his design with projects like Field Notes and the "Things We Love" State Posters. Draplin also offers valuable advice and hilarious commentary that illustrates how much more goes into design than just what appears on the page. With Draplin's humor and pointed observations on the contemporary design scene, Draplin Design Co. is the complete package for the new generation of designers.
Available at Abrams, Amazon and your local book shop.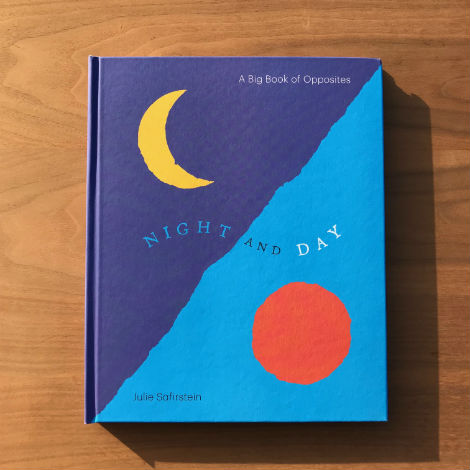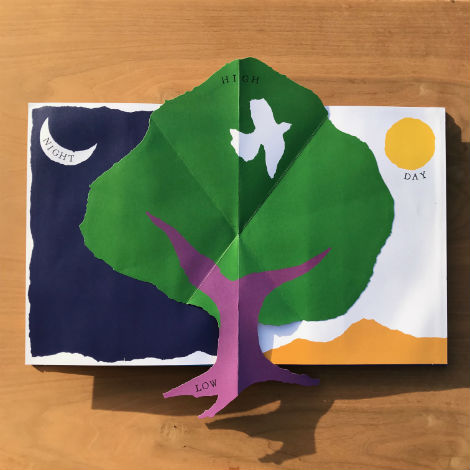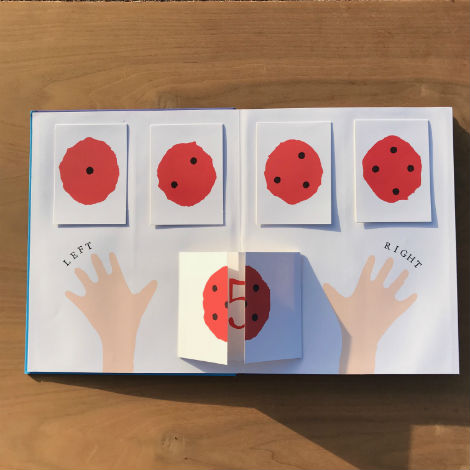 Night and Day: A Big Book of Opposites
By Julie Safirstein
Published by Princeton Architectural Press
As different as night and day, goes the old saying, and this elegant book takes readers through a series of opposites of all kinds, from large to small (and tiny), long and short, front and behind, above, below, open, closed, together and alone. Colorful pop-ups, lift-the-flaps, and cut-outs create an interactive reading experience that is both lively and instructive.
Available at Princeton Architectural Press, Amazon and your local book shop.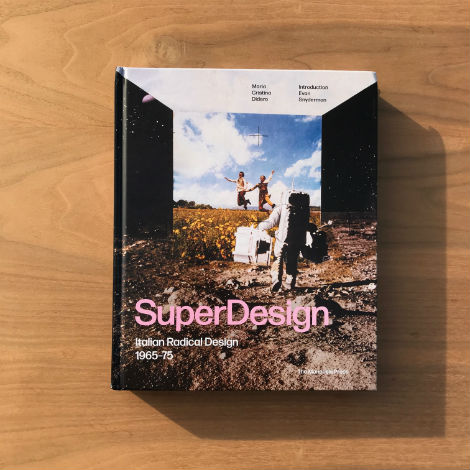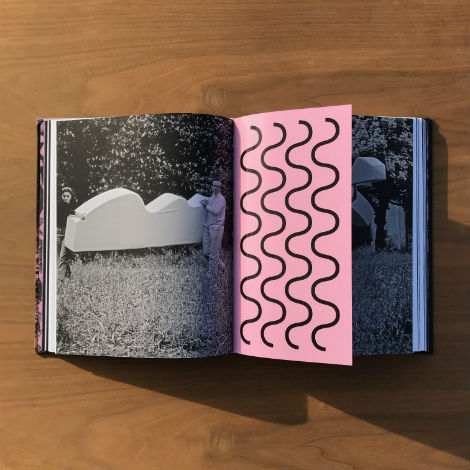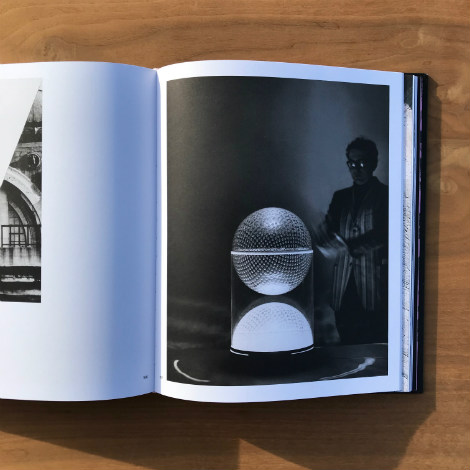 SuperDesign: Italian Radical Design 1965-75
By Maria Cristina Didero and Evan Snyderman
Published by The Monacelli Press
256 Pages
SuperDesign charts the Italian Radicals' bold experimentation in modern design from its birth through its continued influence on design today.
Radical Design was launched by art, architecture, and design students in Italy in the mid-1960s. What started as a youthful rally against the establishment and a rejection of design norms became a movement that brought together some of the most dynamic and avant-garde thinkers and makers across the country.
Available at The Monacelli Press, Amazon and your local book shop.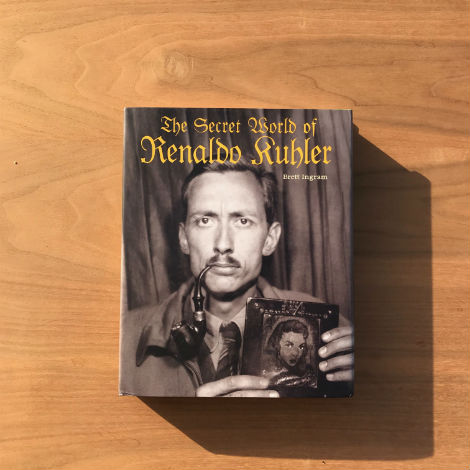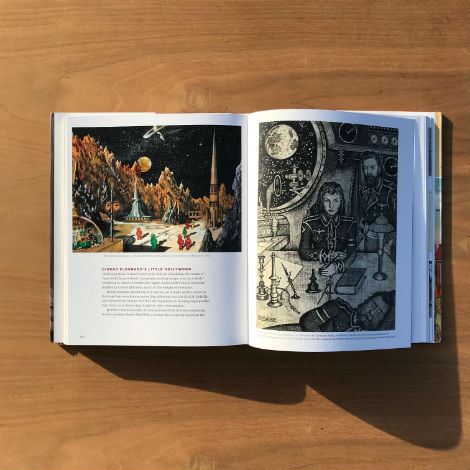 The Secret World of Renaldo Kuhler
By Brett Ingram
Published by Blast Books
264 Pages
Like Henry Darger and Adolf Wölfli, Renaldo Kuhler (1931–2013) created, in private over the course of sixty years, a fully realized world unto itself. For its rocky terrain, he named this imaginary land Rocaterrania, and he chronicled in detail the tumultous history of its inhabitants: a royal family, Jewish immigrants, sexy women, tyrants, scoundrels, and neutants—individuals neither truly male nor female.
Kuhler was noticably striking in the unusual, self-designed uniform he wore. As a scientific illustrator at the North Carolina Museum of Natural Sciences, he made thousands of meticulous natural history illustrations—yet no one knew of his prodigious private art work begun as an isolated and lonely teenager in the late 1940s.
Wild architecture, excellent railroad and metro systems, a unique religion (Ojallaism), an evolving language and alphabet, an organized labor service, prison system (modeled after a New Jersey state penitentiary), university, Olympic sports competition, and independent movie industry all feature prominently in Kuhler's fantastical land.
Available at Blast Books, Amazon and your local book shop.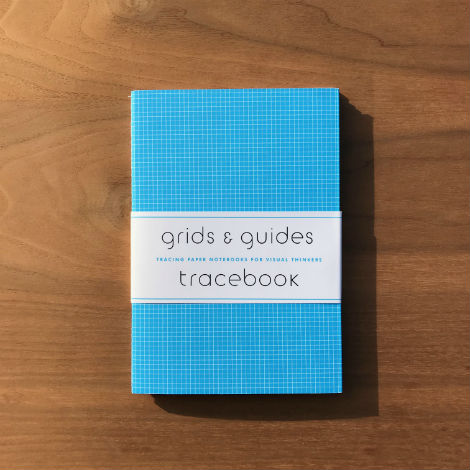 Grids & Guides Tracebook: Tracing Paper Notebooks for Visual Thinkers
Published by Princeton Architectural Press
2 notebooks 60 pp each
Tracebook brings a whole new dimension to our Grids & Guides family. Each Tracebook set includes two books filled with tracing paper. The covers feature two distinct grids, classic on one side and isometric on the other; cover flaps fold inside the book, providing handy structure for your sketches, designs, or lists. Remove the flaps, and your design remains, while the grid disappears. Tracing sheets are perforated for easy tear out.
Available at Princeton Architectural Press, Amazon and your local book shop.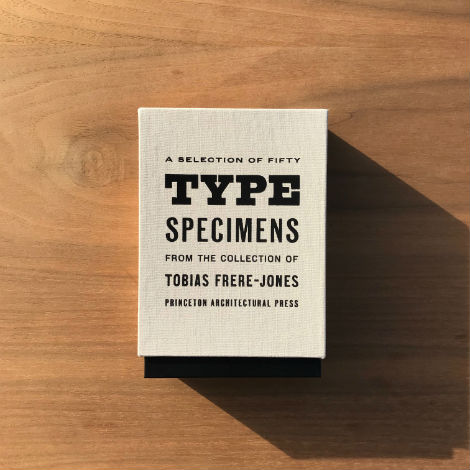 Fifty Type Specimens: From the Collection of Tobias Frere-Jones
Published Princeton Architectural Press
50 postcards
Fifty Type Specimens is a collection of postcards with stunning images of typography, for inspiration, correspondence, or display. Cards feature classic letterforms, pages from specimen books, and crops of gorgeous letters presented in a box with the feel of an old specimen book. Historic typefaces, selected by renowned designer Tobias Frere-Jones, are organized into four geographic categories by thumb tabs: Germany, France, United States, and the United Kingdom.
Available at Princeton Architectural Press, Amazon and your local book shop.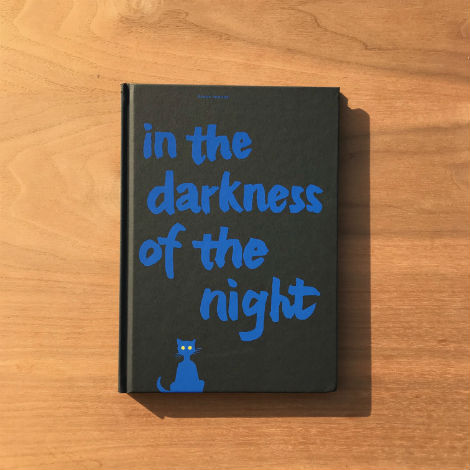 In the Darkness of Night
By Bruno Munari
60 Pages
First published in Italy in 1956, Bruno Munari's In the Darkness of the Night tells the tale of an interconnected, intimate yet expansive journey across three settings—in the darkness, through a meadow, and into a mysterious cave—through a spellbinding combination of paper stocks, transparencies, cutouts, and simple but lively characters.
Available at Princeton Architectural Press, Amazon and your local book shop.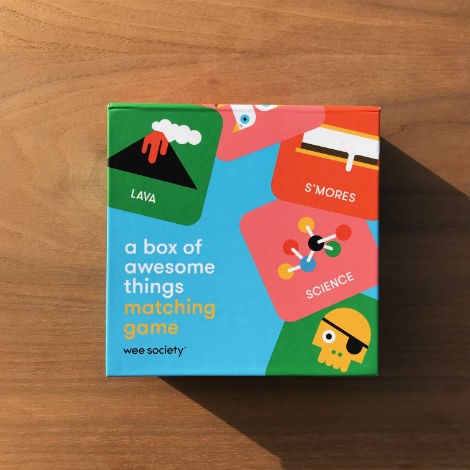 A Box of Awesome Things Matching Game
By Wee Society
You know what's awesome? Fireflies. Lava. Tacos. Yellow. Wee Society's compilation of awesome things (also found in An Incomplete Book of Awesome Things) is now a matching game – designed to induce giggles, exercise working memory and spark silly conversations. The game comes with 20 pairs of cards – including one blank pair so kids can draw their own awesome addition. What's not included: things that are NOT awesome, like cavities, garbage or splinters. It's designed for all ages. Beginners can take out a few pairs, and work their way up to using all 40 cards.
Available at Amazon and your local book shop.
——————–
Follow us on RSS, Instagram, Pinterest, Wanelo,
——————–
Save
Save
Save
Save

Share on Facebook
11.14.17 in recently received by Dave
Share on Facebook