Finnish graphic design : annual report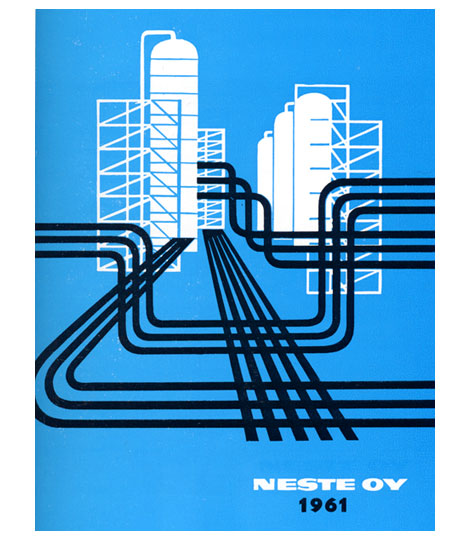 1961 Neste Oy Corporate annual report designed by Olli Stelander. Great use of limited color.  This was when drilling for oil was hip, the indie rock (Get your shale on!)  of the energy industries. This annual probably doubled as their tour poster.
For more design work from Finland check my post on Finnish book design.

Share on Facebook
Tags1960s, annual-reports, finland, graphic-design, Illustration, Mid-century, modern, vector
01.08.08 in Off Our Bookshelves by Dave
Share on Facebook