Infinity Owl by Aesthetic Apparatus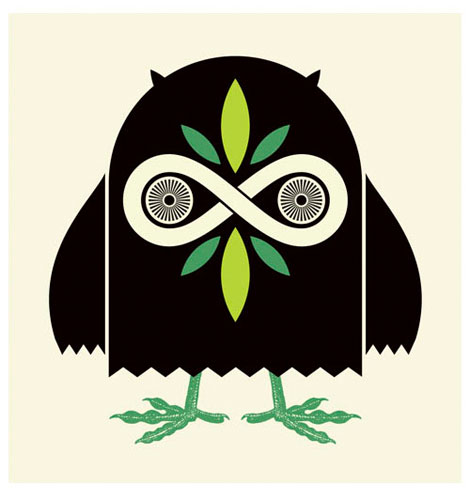 This week's poster pick was done by Aesthetic Apparatus. The owl has enjoyed a lot of attention from artists in recent years, and this owl will undoubtedly hold yours.  Note the eyes, this guy is an infinitely hypnotizing character. The greens used here are nice and bold and add an excellent touch of color. You can pick up this poster at postercabaret.com!
——————
Also worth checking: Jonny Wan Posters.
Not signed up for the Grain Edit RSS Feed yet? Give it a try. Its free and yummy.
——————

Share on Facebook
Tagscontemporary, Illustration, posters, USA
02.18.10 in Uncategorized by Dave
Share on Facebook