Maria Keil : Infante Santo mural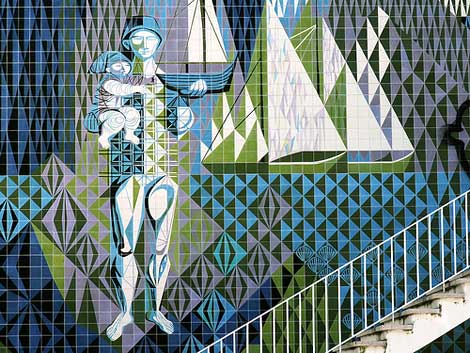 While I was researching information on the Hotel Infante Santo, I came across the mural seen above. It is entitled Paredao da Avenida Santo and was completed in 1958. It took artist Maria Keil two years to complete this piece and boy was it worth it. I'm not sure why, but the way she painted the main figure slightly reminds me of the work of Doze Green.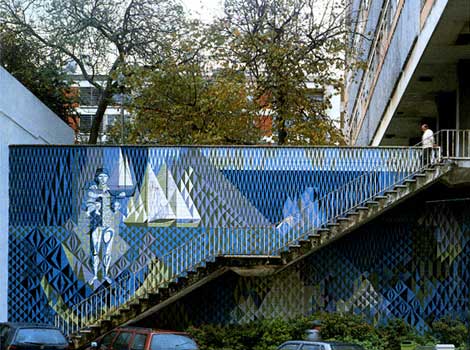 In addition to Maria's wonderful work with tile she was an accomplished illustrator. Her personal website contains many of her illustrations for childrens books.
(Top image via Olhares Sobre Lisboa)

Share on Facebook
12.05.07 in Found design by Dave
Share on Facebook