Italian Motorcycles from the 1950s and 1960s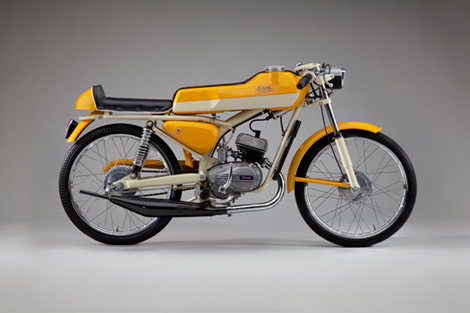 50cc Astor Super Sport 1969 /Itom (1948–73), Turin, Italy / Courtesy of Stewart Ingram
During the Second World War many of Italy's motorcycle and automobile manufacturing facilities were destroyed by allied bombing. To aid in the post-war economic recovery of these industries, the Italian government revised a highway code which reduced the minimum driving age to fourteen. With this, motorcycle manufacturers could create a new class of vehicles aimed at the younger generation. What these bikes lacked in power, they easily made up in style.
In 2012, SFO curated a small collection of these motorcycles for an installation in their international terminal. Included in the display were pieces by Itom, Benelli and MV August – all of which are scarcely seen on the roadways of Europe let alone the U.S. Although these vehicles have long ceased production, their legacy lives on through their iconic design.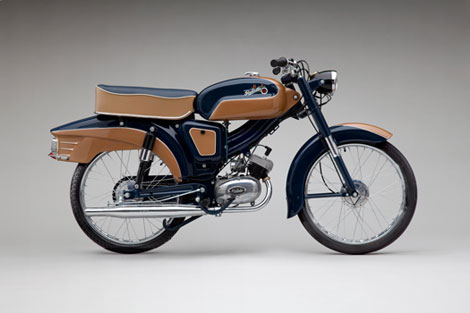 50cc Giulietta Super Sport 1959
Fratelli Peripoli (1957–80), Vicenza, Italy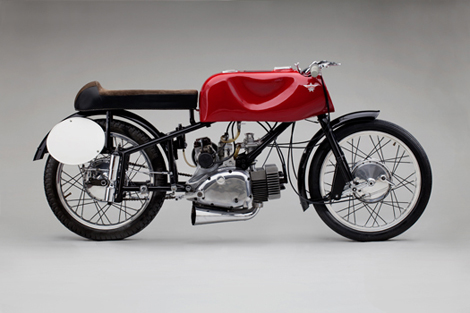 125cc Competition SS 52 "Gobbetto" 1952
Moto Rumi (1950–63), Bergamo, Italy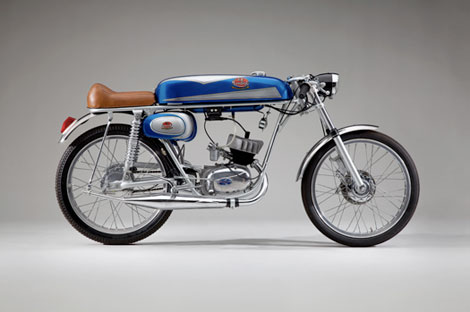 48cc Record Sport 1968
FB Mondial (1948–79), Milan, Italy
Images via SFO
—–
Also worth viewing:
Citroen Brochure
Monaco 1975 poster
Vintage Porsche Posters
Not signed up for the Grain Edit RSS Feed yet? Give it a try. Its free and yummy.

Share on Facebook
Tags1950s, 1960s, italy, motorcycles
01.25.13 in Found design by Dave
Share on Facebook