Trey Anastasio Concert Poster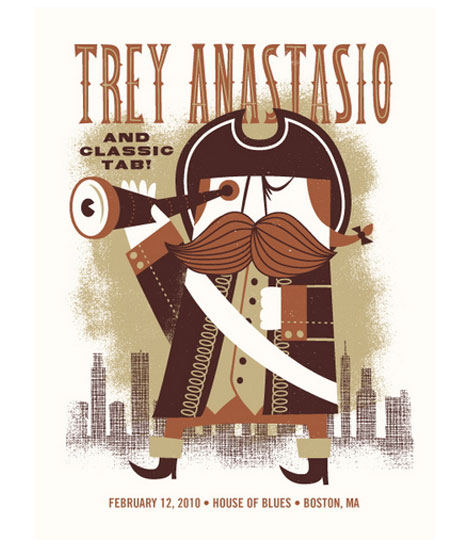 Trey Anastasio & Classic Tab at the House of Blues | 18″ x 24″ Print

For this week's poster pick A. Micah Smith (@amicahsmith for the twitter peeps) serves up a slice of 80s retro-ness. Forget the 1980s, he's taking back to the 1780s. The illustration features a character with all the proper colonial trimmings marinated in a tasty tan background glaze. If it catches your fancy, you can pick up a copy right here.
—–
Also available for your viewing pleasure: A Micah Smith/ My Associate Cornelius
Enjoy this story? Sign up for our tasty free grain edit RSS feed.
—–

Share on Facebook
Tagscontemporary, graphic-design, Illustration, posters, USA
07.22.10 in Poster Picks by Dave
Share on Facebook