Recently Received
In our latest installment of book picks we highlight new and exciting titles from Unit Editions, Princeton Architectural Press, Metropolis, Flying Eye and many others. All are worth noting, but we highly recommend TD 63-73, Very Graphic: Polish Designers of the 20th Century and Design for People.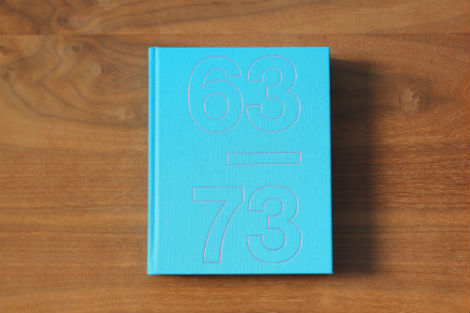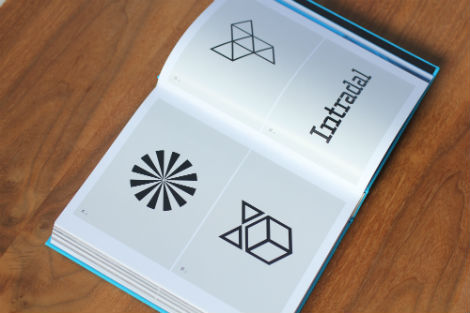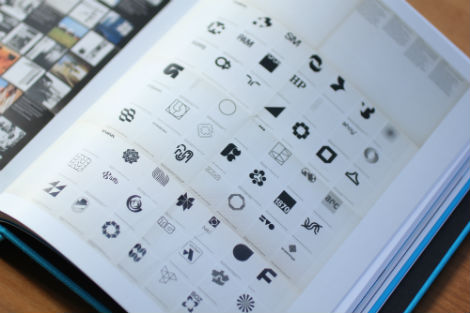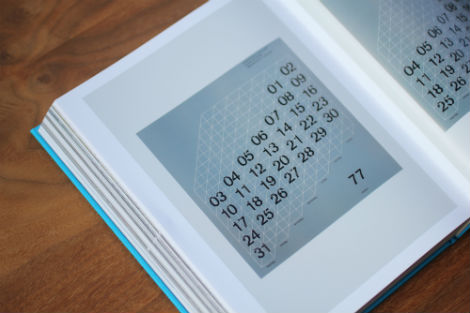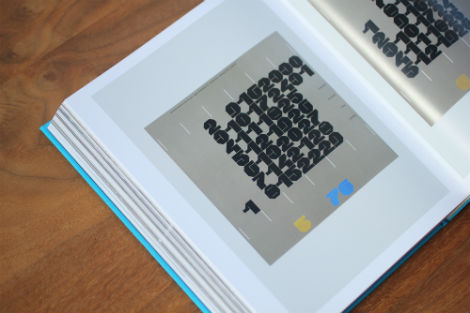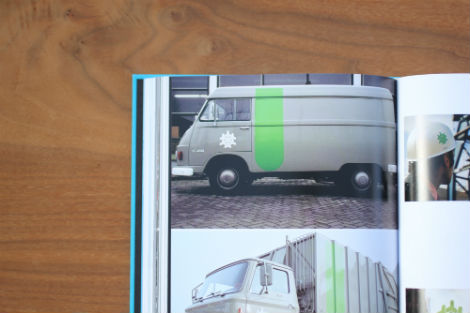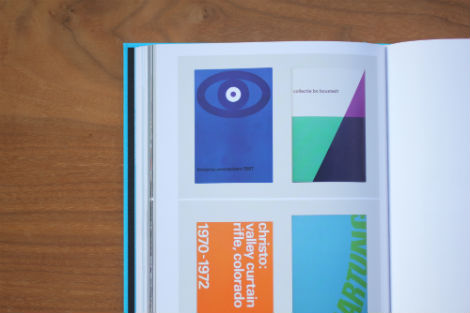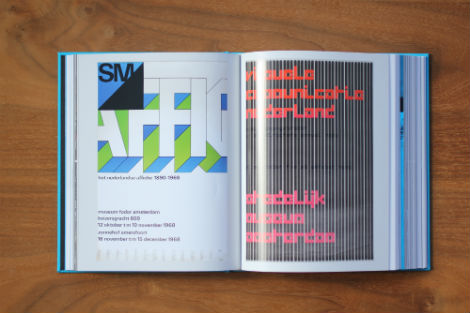 TD 63-73: Total Design and its pioneering role in graphic design (Expanded Edition) 
By Ben Bos / Edited by Tony Brook and Adrian Shaughnessy / Design by Spin
Published by Unit Editions
520 Pages
Total Design began in Amsterdam in 1963. Ben Bos joined the founders (Wim Crouwel, Benno Wissing, Friso Kramar and the Schwarz Brothers) from the outset. Together and individually, they set new benchmarks for typography, identity design, cultural design, exhibition design and product design. These benchmarks have rarely, if ever, been surpassed.
The expanded edition of TD 63-73 is a unique insider's account of Total Design's golden period. It contains hundreds of images from the TD archive, and in Ben Bos's text the reader is given a personal history of a design group that remains as important today as it did when it launched in 1963.
Expanding on this original edition, this new edition features an updated and extended text by Ben Bos that looks beyond 1973, as well as many previously unseen images from his personal archive.
Available at Unit Editions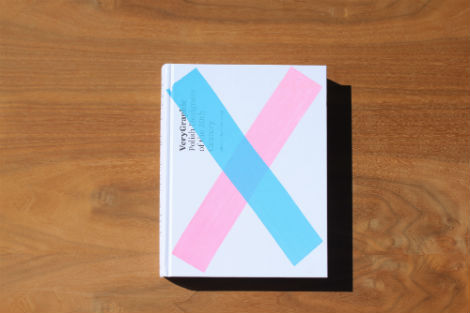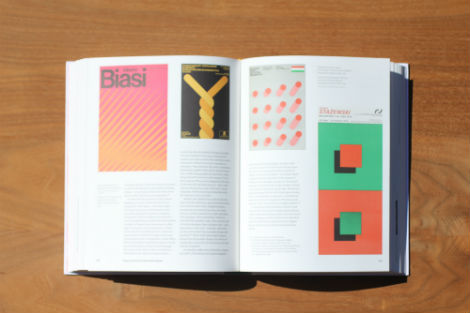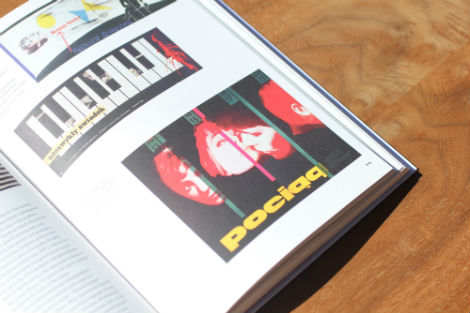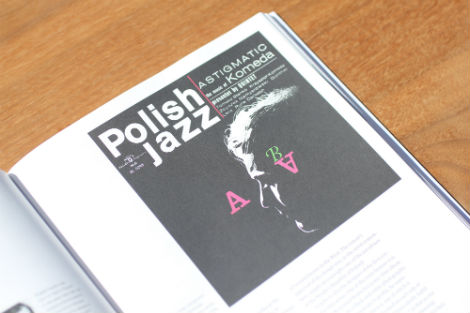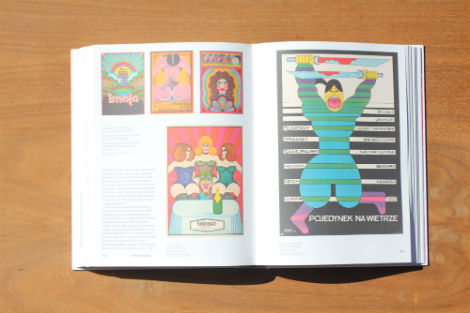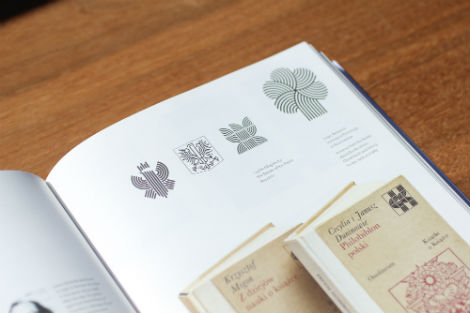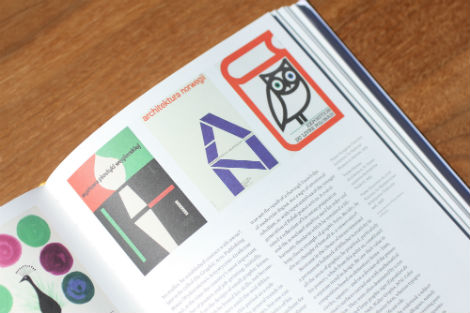 Very Graphic: Polish Designers of the 20th Century
Edited with introduction by Jacek Mrowczyk. Preface by Piotr Rypson, Krzysztof Lenk, Agata Szydowska.
Published by Culture PL
448 Pages
VeryGraphic: Polish Designers of the 20th Century is the first comprehensive history of Polish graphic design. The book showcases its immense and diverse legacy, from the world-renowned Polish Poster school to the lesser-known achievements of artists in the field of applied graphic design, including books and covers, typography and lettering, logos and visual identification as well as packaging. Chronologically detailing the work of over 60 of the most prominent Polish designers, the volume offers a review of Polish graphic design unprecedented in its scope. The cover of each copy is hand-painted, rendering it a truly one-of-a-kind object.
Available at Amazon, Art Book and your local book shop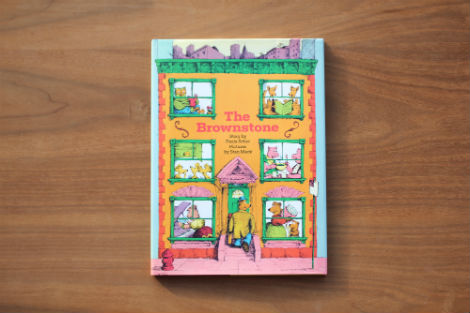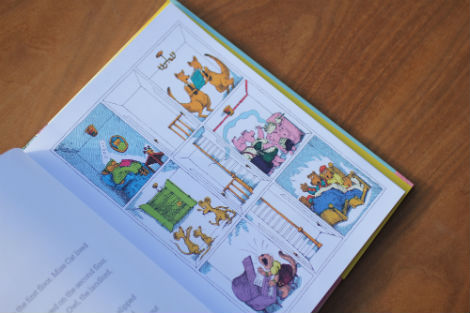 The Brownstone
By Paula Scher and Stan Mack / Published by Princeton Architectural Press
32 Pages
Living in harmony with your neighbor isn't always easy, but it's doubly difficult if you're a bear living in a New York City brownstone, getting ready to hibernate, and the kangaroos' tap dancing upstairs and Miss Cat's piano playing reverberate through the walls and floors. But Miss Cat has her own complaint: the cooking smells from the pigs downstairs. Happily, the wise owl landlord rearranges everybody so they can live in peace. This warm and funny story, slightly revised from the 1972 original, shows the young reader that you can learn to respect and live with others who are different from you.
Available at Amazon, PA Press and your local book shop.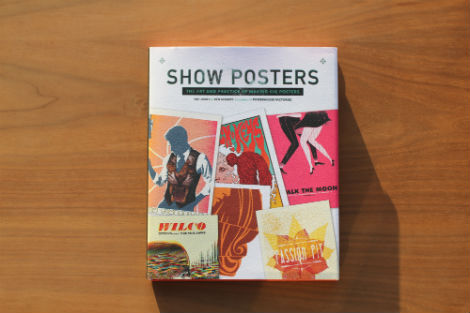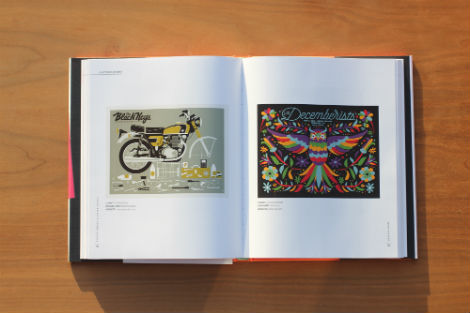 Show Posters: The Art and Practice of Making Gig Posters
By Pat Jones and Ben Nunery / Published by Print
208 Pages
Show Posters features step-by-step instructions to guide you through screen printing, hand lettering, and yes, even Xeroxing your way to recreating iconic, kickass posters.
Available at Amazon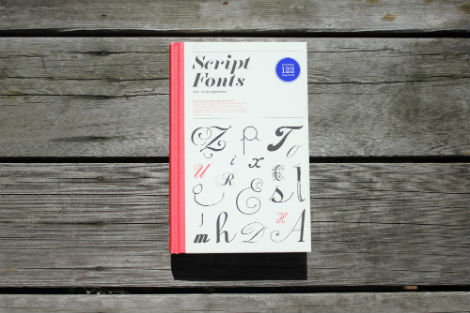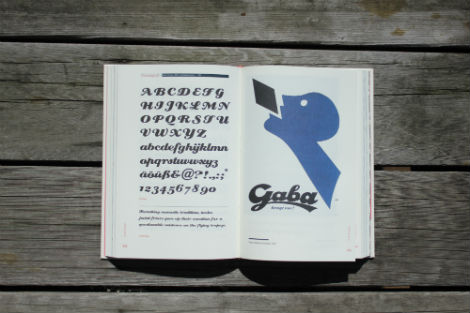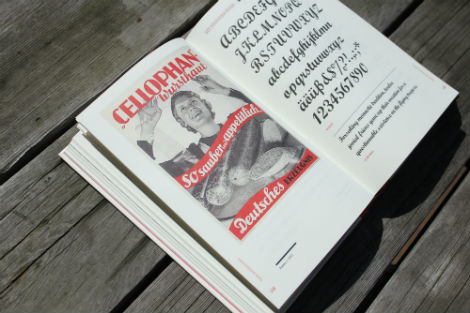 Script Fonts
By Geeum-Hee Hong / Published by Laurence King
496 Pages
Script Fonts is a visual encyclopedia of over 300 fonts that includes complete alphabets and numerals for each font and a piece of sample text that shows how each typeface works in the context of a paragraph. It is richly illustrated with over 100 examples of the typefaces as used in manuscripts, on posters, in advertising and other graphic design. The book includes elegant Italian and French cursive scripts, English script fonts, expressive marker fonts, brush and swash fonts, deko and freestyle fonts – all illustrated with historical and contemporary examples.
Available at Amazon, Laurence King and your local book shop.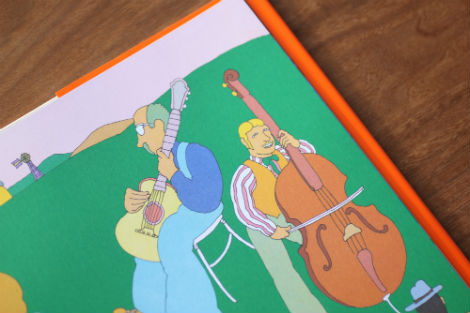 The Pancake King
By Phyllis La Farge and Seymour Chwast
Published by Princeton Architectural Press
32 Pages
This revised edition of the 1971 classic is a humorous reminder to keep our eyes on what's most important, and it is sure to capture the fancy of anybody who's found themselves focused single-mindedly on a pursuit or passion and lost perspective of their priorities.
Available at Amazon, PA Press and your local book shop.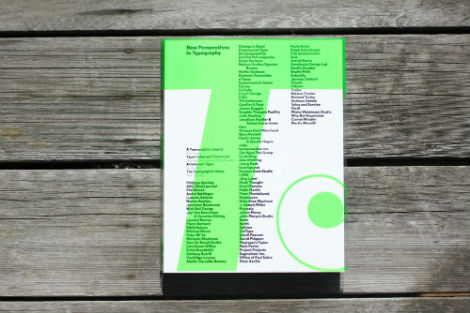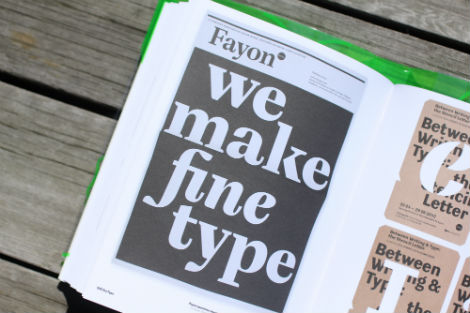 New Perspectives in Typography
By Scott Williams / Published by Laurence King
336 Pages
This A to Z survey of typographic design by leading typographers A2/SW/HK showcases over 100 carefully selected contemporary designers, including the best examples of their current work.
Featured designers include M/M (Paris), David Pearson, Philippe Apeloig, Anthony Burrill, Marion Deuchars, and Non Format, among others.
Available at Amazon, Laurence King and your local book hop.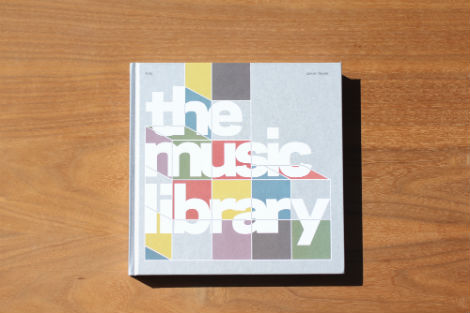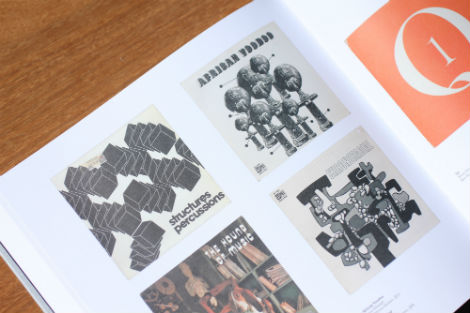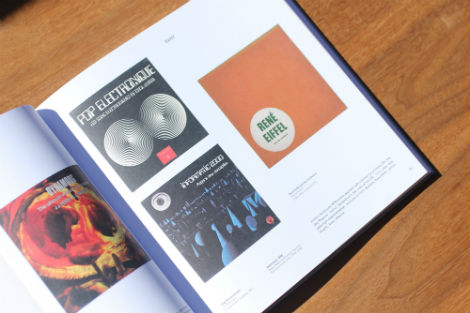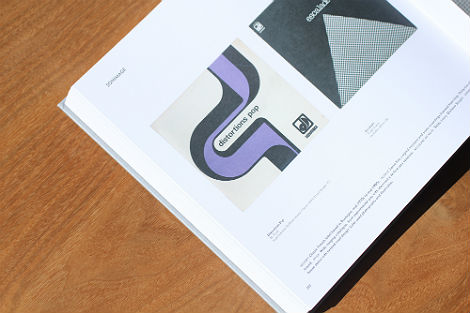 The Music Library: Revised and Expanded Edition
By Jonny Trunk / Published by Fuel
248 Pages
This new and expanded edition of The Music Library contains twice the content of the original book, featuring 625 rare sleeves from 230 music library companies of the 1960s, 1970s and early 1980s. The amazing cover designs of over 100 newly discovered library albums are beautifully reproduced (alongside all the sleeves contained in the first book) and accompanied by exhaustive, updated captions.
Available at Amazon, artbook and your local book shop.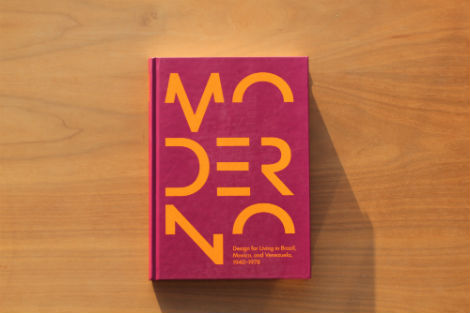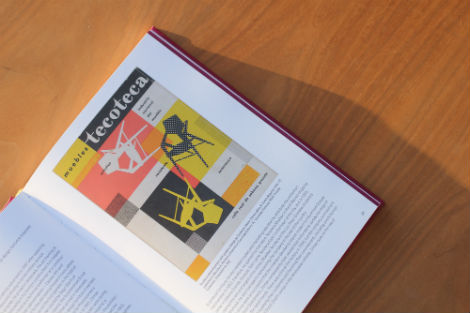 Moderno: Design for Living in Brazil, Mexico, and Venezuela, 1940–1978
Edited by Gabriela Rangel, Jorge F. Rivas Pérez/
Published by Americas Society
280 Pages
Moderno examines how design transformed the Latin American domestic landscape in a period marked by major stylistic developments and dramatic social and political change. Brazil, Mexico and Venezuela entered an expansive period of economic growth in the late 1940s which was accompanied by the purposeful modernization of major cities and the conscious importation of the International Style.
Available at Amazon, Artbook and your local book shop.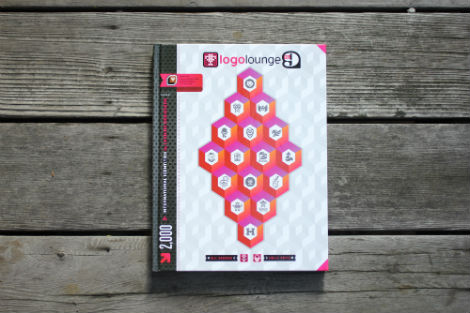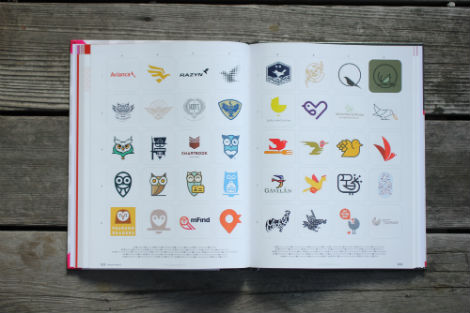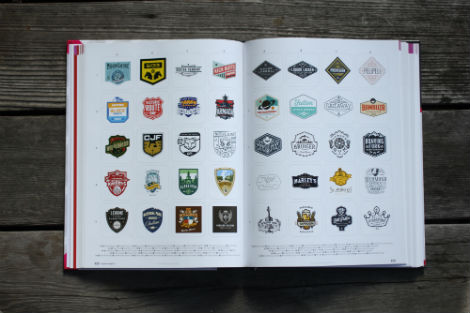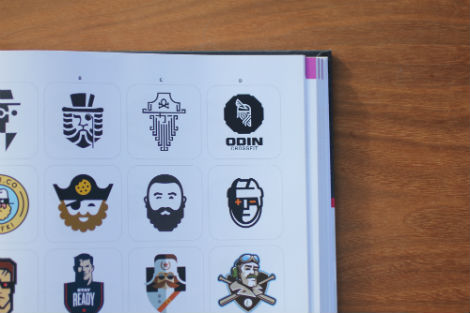 LogoLounge 9
Published by How books
192 Pages
LogoLounge volume 9 presents the 2,000 best logo designs as judged by a select group of identity designers and branding experts. Logos are organized into 20 visual categories for easy reference. Within each section, case studies allow a closer look at designs from diverse firms such as Hornall Anderson, Lippincott, Tether, Von Glitschka Studios, OCD and more. Each story details the logo design journey, from concept to finish.
Available at Amazon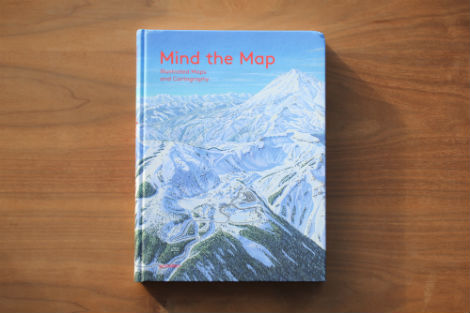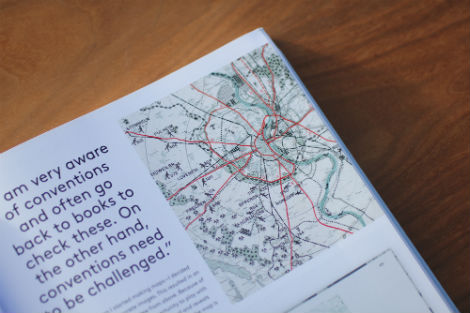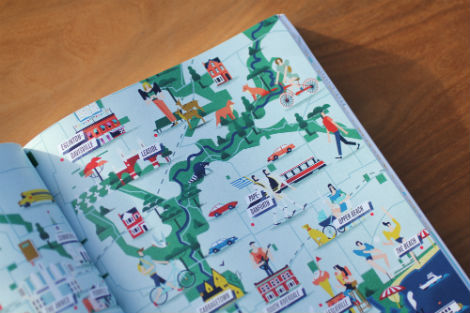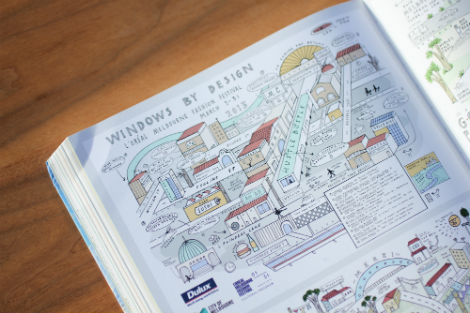 Mind the Map: Illustrated Maps and Cartography
Edited by Antonis Antoniou, Robert Klanten, Sven Ehmann
Published by Gestalten
288 Pages
Maps speak a universal language and make the world accessible. A follow-up to the ­best-selling publication A Map of the World, this book features the cutting-edge of creative contemporary cartography.
Available at Amazon, Gestalten and your local book shop.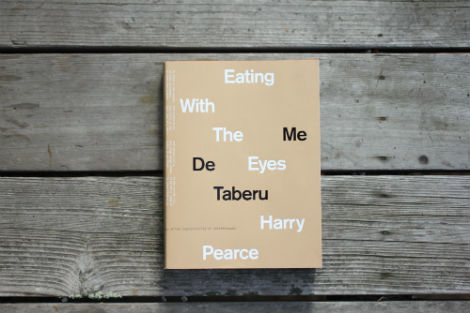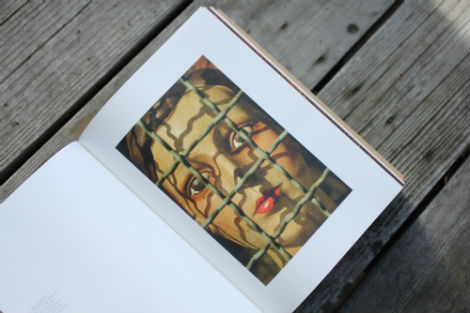 Eating with the eyes
By Harry Pearce  / Published by Unit Editions
282 Pages
Eating With The Eyes [Unit 23] is a visual mediation and a photographic recording of accidental events spanning over a decade and collected from Harry Pearce's journeys around the world. Harry Pearce is a Pentragram partner, eternal optimist, human rights activist, dream diary keeper, graphic designer, accidentalist and photographer.
Available at Unit Editions.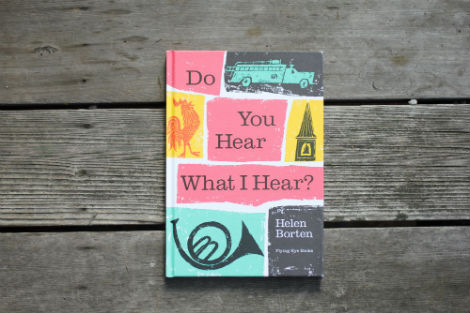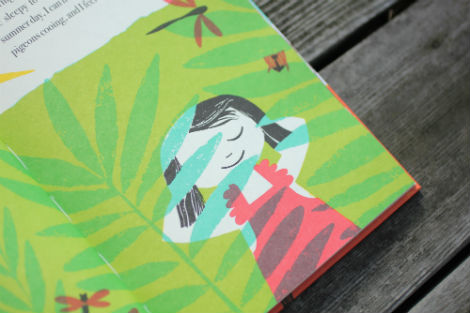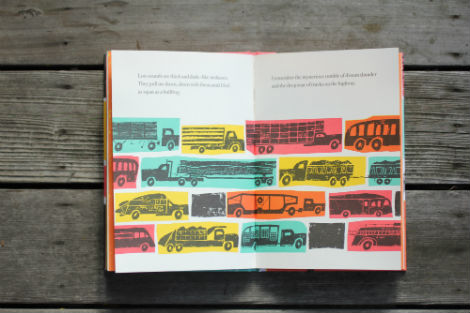 Do you hear what I hear?
By Helen Borten / Published Flying Eye
With vivid poetic word imagery, and pictures as loud as a lion or as quiet as a whisper, Helen Borten introduces children to listening to everything around them to show them just how beautiful our world sounds.
Available at Amazon, Flying Eye and your local book shop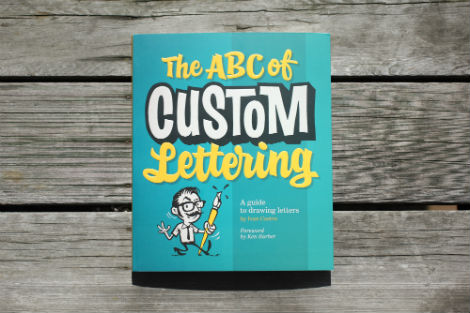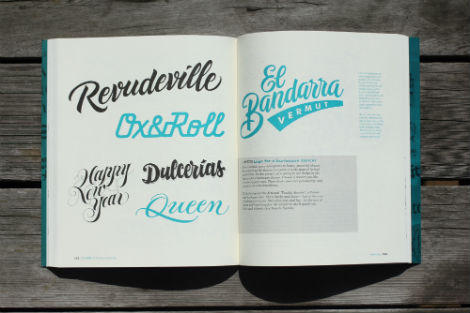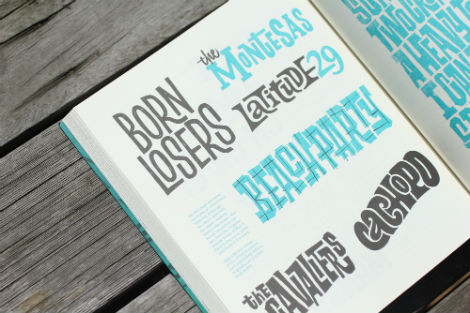 The ABC of Custom Lettering:A Practical Guide to Drawing Letters
By Ivan Castro / Introduction by Ken Barber of House Industries
Published by Korero
140 Pages
This practical and inspirational workbook features easy-to-follow, step-by-step instructions for hand drawing a range of letterforms, from Modern Roman and Gothic through to Latin, Script, and Interlocked. Offering traditional instruction methods with a modern twist, this reference also comes with gallery sections for inspiration and accompanying projects to practice your technique.
Pre-order a copy at Amazon.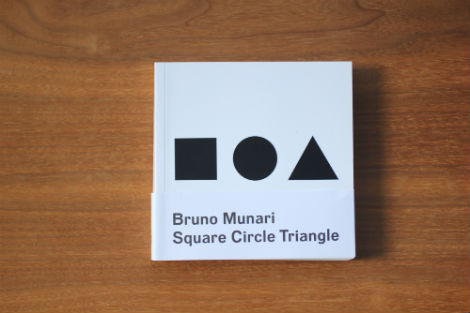 Square Circle Triangle
By Bruno Munari / Published by Princeton Architectural Press
280 Pages
In the early 1960s, Italian design legend Bruno Munari published his visual case studies on shapes: Circle, Square, and, a decade later, Triangle. Using examples from ancient Greece and Egypt, as well as works by Buckminster Fuller, Le Corbusier, and Alvar Aalto, Munari invests the three shapes with specific qualities: the circle relates to the divine, the square signifies safety and enclosure, and the triangle provides a key connective form for designers.
Available at PA Press, Amazon and your local book shop.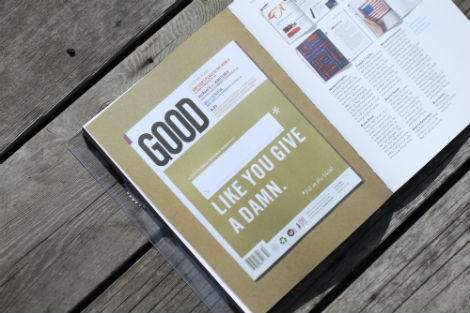 Design for People – Stories About How (and Why) We All Can Work Together to Make Things Better
Edited by Chappell Ellison, Bryn Smith, Scott Stowell. Introduction by Karrie Jacobs. Foreword by Douglass G.A. Scott. Text by Wynton Marsalis.
Published by Metropolis Books
256 Pages
Most design books focus on outcome rather than on process. Scott Stowell's Design for People is groundbreaking in its approach to design literature. Focusing on 12 design projects by Stowell's design firm, Open, the volume offers a sort of oral history as told by those involved with each project–designers, clients, interns, collaborators and those who interact with the finished product on a daily basis.
Available at Amazon, Artbook and your local book shop.
Promos Received: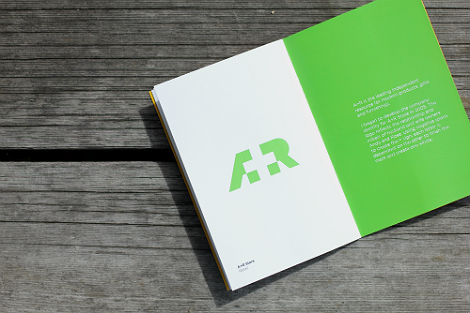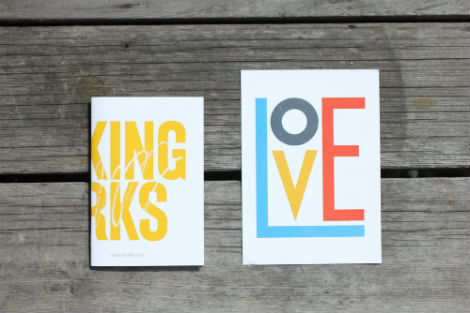 Ben Loiz – Making Marks
Making Marks is a 24 page booklet of logos by Ben Loiz Studio with descriptions and insights on the making of a logo.
——————–
Also worth viewing…
Recently Received Books: Oct
Recently Received Books: Dec
Recently Received Books: July
Follow us on RSS, Instagram, Pinterest, Wanelo,
——————–

Share on Facebook
04.13.16 in Off Our Bookshelves by Dave
Share on Facebook