Ward Jenkins: A Very Busy Man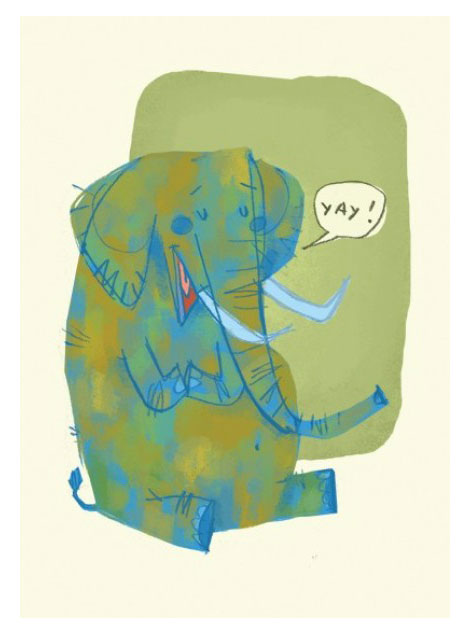 One of our favorite illustrators from the Pacific Northwest is Ward Jenkins. He has to be one of the busiest guys in the biz. He creates amazing illustrations, chats it up on twitter, contributes to Drawn!, maintains several flickr groups (here and here), runs a fantastic blog (his blog is one of the first blogs I started reading) and on top of all this he just completed his first children's book, which will be published by Simon & Schuster in June 2009. I'm starting to think that Ward is not one person, but rather a small organization with one heck of a cool name.
Ward just released 7 new prints in his Ward-O -Matic Etsy Shop (I know, he has a shop too, where does get the time?) To celebrate he's holding a giveaway. To enter you have to leave a comment on this post by 11:59 midnight PST on Wednesday, April 1st, 2009. The winners will be announced on Friday, April 3rd.
Visit Ward's blog to enter the giveaway.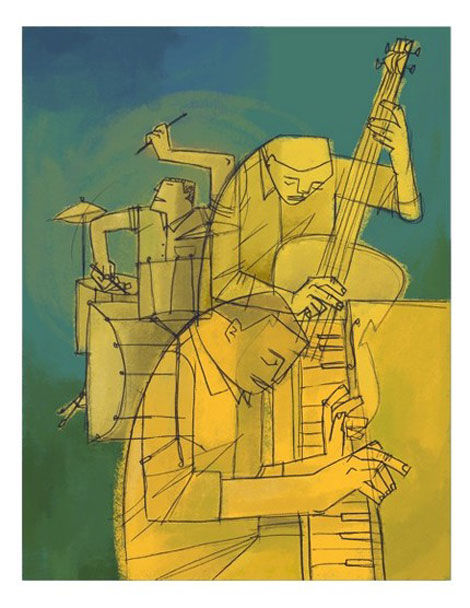 Jazz c2009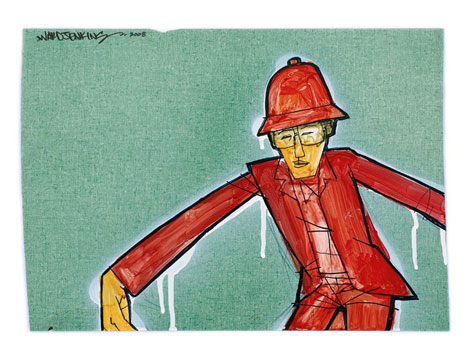 Kangol : One of the 7 new prints. Part of his first solo show at the Grassyknoll Gallery.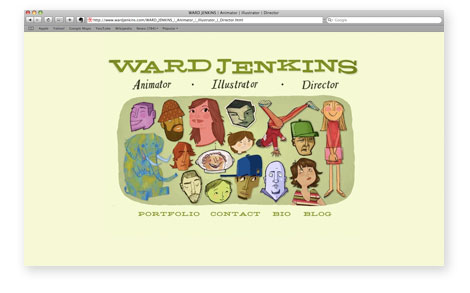 Ward's new portfolio site
Not signed up for the Grain Edit RSS yet? Give it a try. Its free and yummy.

Share on Facebook
Tagscontemporary, giveaways, Illustration, USA
04.01.09 in Found design by Dave
Share on Facebook