Buddy Carr Skateboard Designed by Antonio Carusone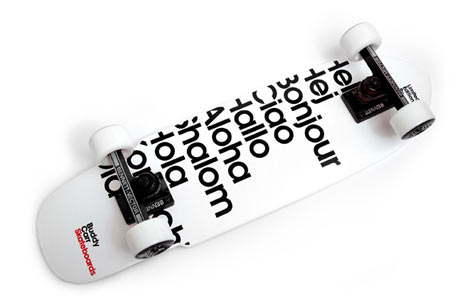 Buddy Carr Skateboards teamed up with Antonio Carusone of Aisle One to create this beautiful board. Now you can Ollie and say hello at the same time.
Here's the details:
Limited Edition of 100.
7 Ply Maple Veneer Deck with Concave and Single Kick. (28″ x 7.875″)
Bennett Vector Trucks 5.0 Model.
62mm 78 Durometer Urethane Wheels.
Sealed Dual Shield Precision Steel Ball Bearings.
Custom Laser Cut Griptape with Logo.
Each Hello Skateboard is Hand Assembled in Southern California.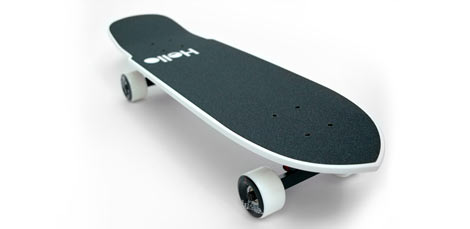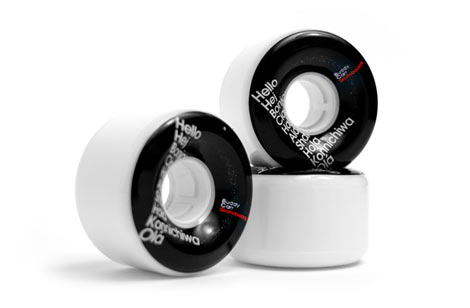 Share on Facebook
Tagsaccessories, contemporary, skateboards, Typography, USA
06.08.09 in Found design by Dave
Share on Facebook