Tes One Danny Print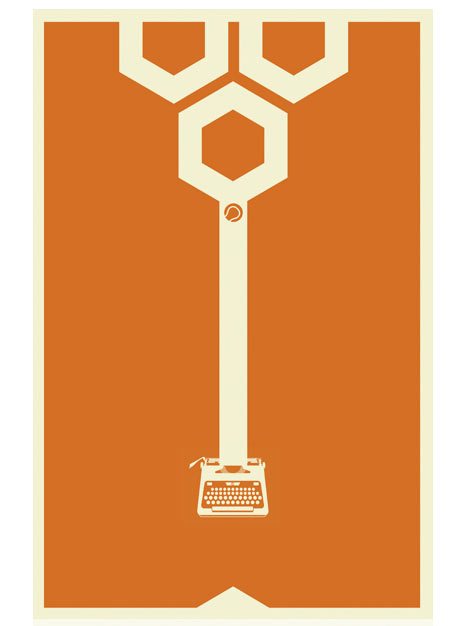 I'm really into this tribute poster to the Shining by Tes One. I asked Tes if he could share with Grain Edit readers some of his thoughts in the making of this poster.
The "Danny" poster was a lot of fun to work on. The Shining is one of my absolute favorite movies of all time and for years I've been wanting to do some work for it, waiting for it to feel right. While the movie is filled with an abundance of haunting and unique visuals that I could have easily used as a reference for this print, I preferred the more subtle undertones
to guide my direction.

The pages from the typewriter reveal where Jack's mind really is – trapped in an endless maze. Each turn (or sentence) looking exactly like the last one. Jack has succumb to the Hotel's request for he and his family to stay in the hotel forever, and ever, and ever.

This same offer is also extended to Jack's son, Danny as he plays in the hotel's hallways. As a tennis ball is rolled toward him over the hexagon patterned carpet (maze), The ghosts of the Grady Twins are inviting Danny to play with them for the same period of time.

For a movie that is nearly 30 years old, it is still one of the scariest movies that I have ever seen. The "Danny" print serves as my appreciation to Stanley Kubrick for creating it!
You can buy the "Danny" print here.

Share on Facebook
Tagscontemporary, posters, USA
01.12.09 in Found design by Dave
Share on Facebook