The Future is Today: 2010 Calendars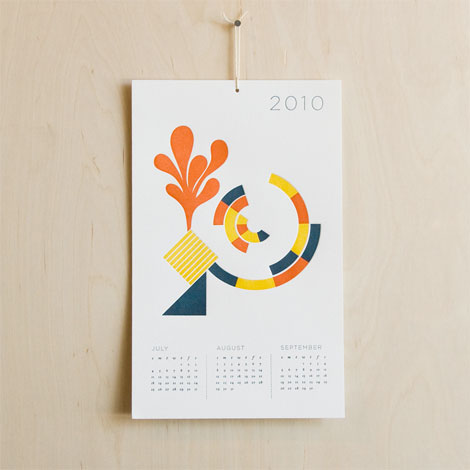 2010 Calendar by SeeSaw Designs.
Having trouble remembering what day it is? Still stuck on 2009? Well friends, the future is today!
This particular calendar, designed by SeeSaw Designs, nicely juxtaposes organic forms and geometric shapes. The pairing of the corals with the varied blue hues is pretty dandy too.
We've compiled a list of some of our favorite calendars of 2010 for all you procrastinators out there. Check it out!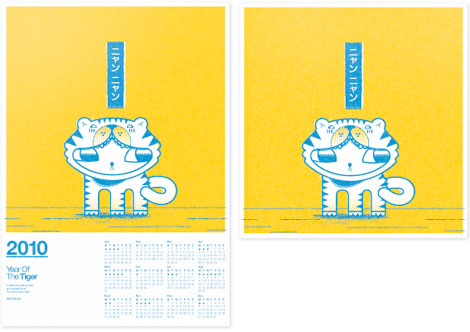 2010 Year of the Tiger calendar by The Tree House Press. It looks like a little kitten dressed in a mighty tiger costume!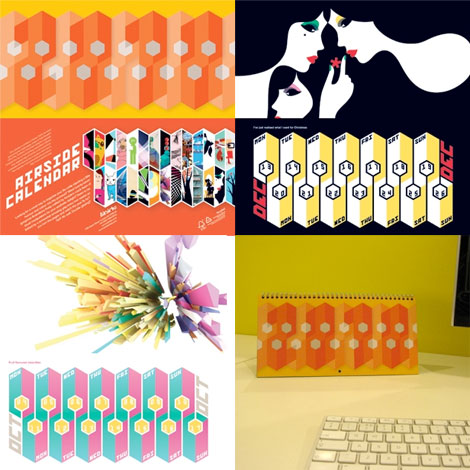 Colorful calendar by Airside showcasing work from the past year.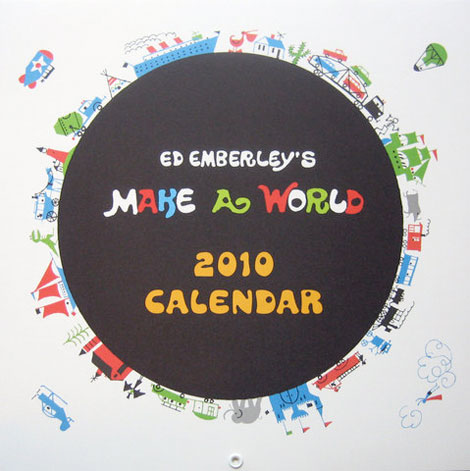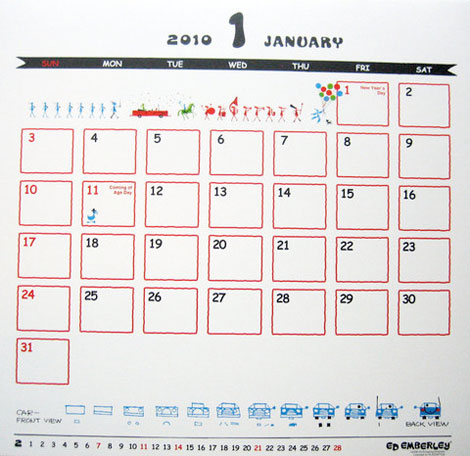 2010 Ed Emberley Make a World calendar. Ed Emberley is one of our favorite illustrators, and this calendar features a different illustration and drawing tutorial for every month.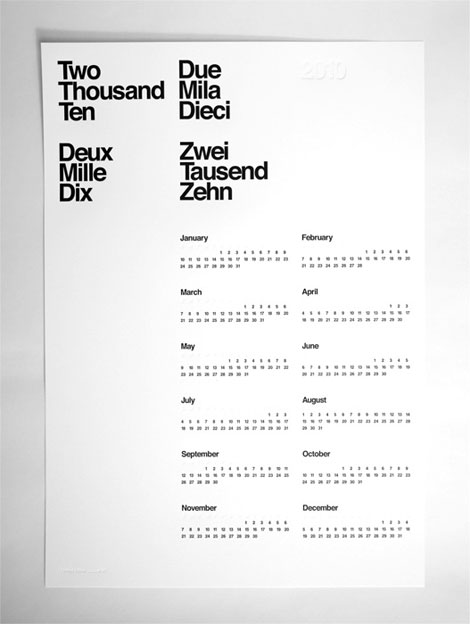 Limited edition letterpress calendar designed by AisleOne. Set in Helvetica and printed in English, French, German and Italian, this calendar is sure to please any type enthusiast.
++++ Note  – Antonio from AisleOne has graciously offered to give grain edit readers a 20% discount on his 2010 calendar. Use discount code GRAINEDIT at check out ++++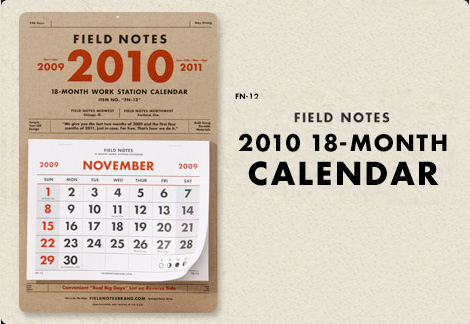 2010 18-month  Field Notes calendar. Clean and simple!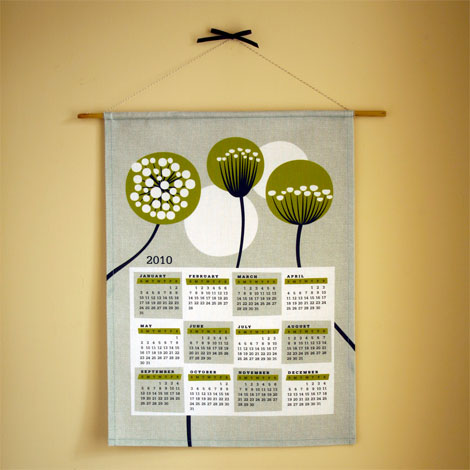 2010 Tea Towel Wall Calendar by Cicada Studio, featuring nice representations of Queen Anne's Lace flowers.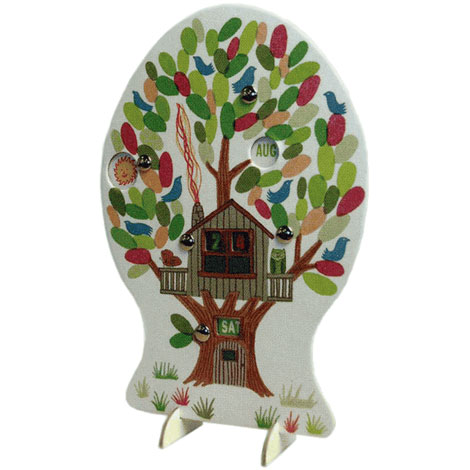 Perpetual calendar by Sukie for Chronicle Books. This calendar would totally make my dream of having a tree house come true. Even the weather is customizable!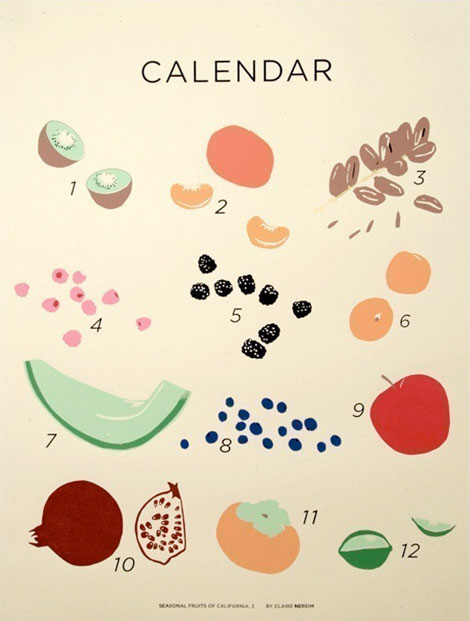 The Seasonal Fruits of California calendar illustrated by Claire Nereim. This just looks good enough to eat, and won't rot either.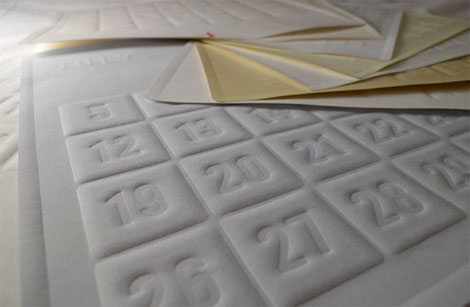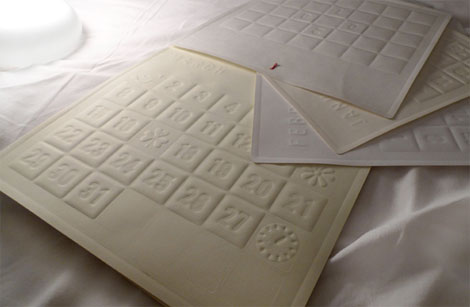 Clean and simple — 2010 hand-embossed calendar designed by UK based designer Philip Luscombe for Northumbria University.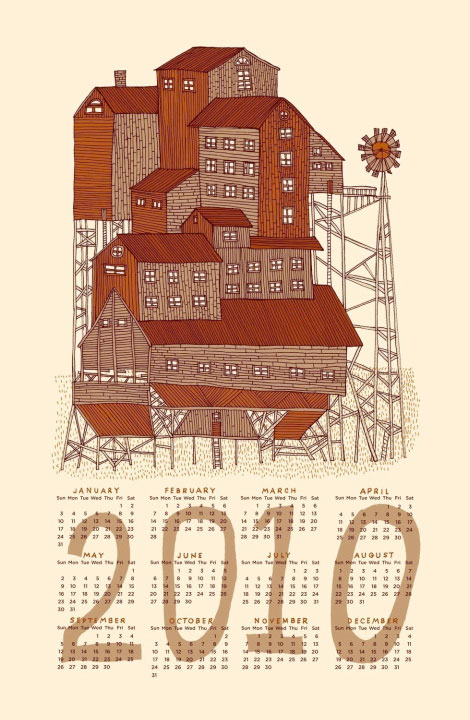 2010 calendar by Nate Duval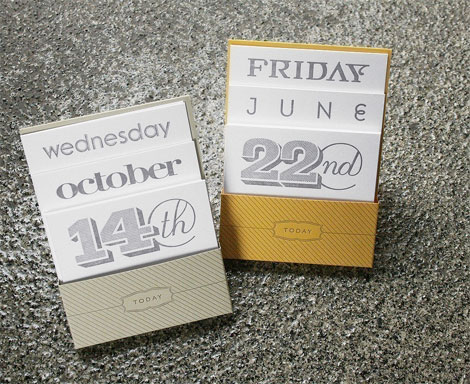 Perpetual calendar designed by Orange Beautiful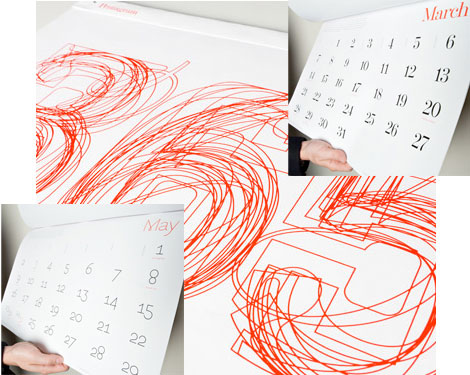 A new typeface for every month of the year — 2010 Pentagram Calendar featuring typefaces available at Veer.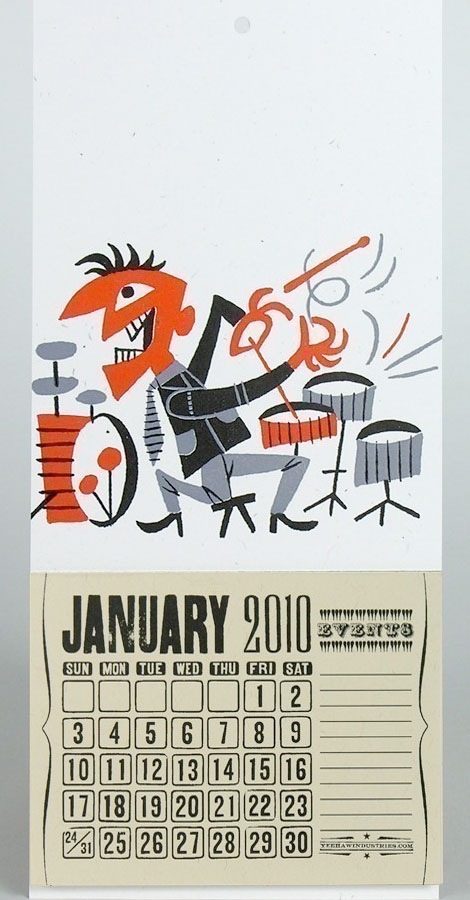 2010 Jim Flora calendar. How can you say no?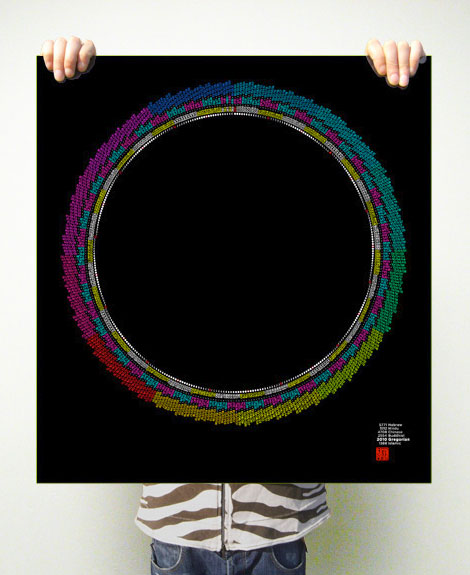 A single page 2010 calendar by Ghin, featuring phases of the moon and interfaith holidays. Strikingly gorgeous!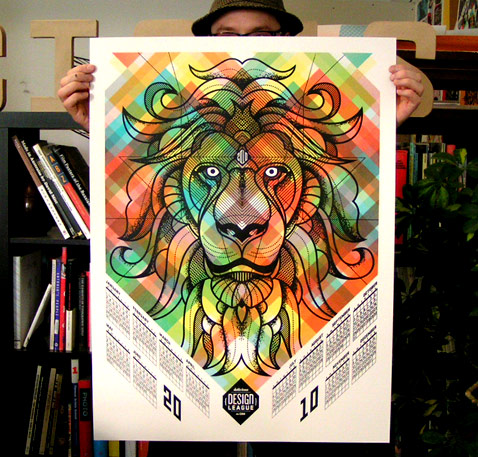 2010 screen printed calendar by Delicious Design League. A ferocious lion's head layered over a ferociously vibrant background.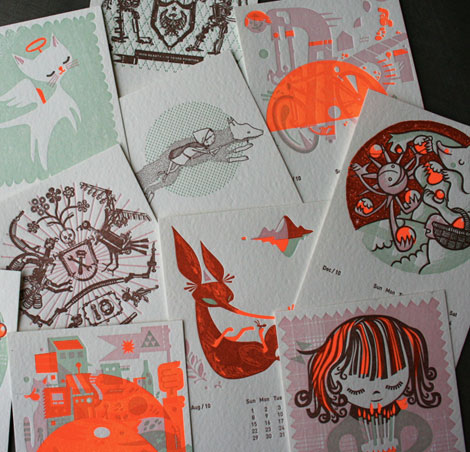 Studio on Fire letterpress calendar featuring illustrations by Cecilie Ellefsen, Brian Gunderson, The Little Friends of Printmaking, ghostpatrol, and Rilla Alexander (Rinzen). I love that punchy neon orange!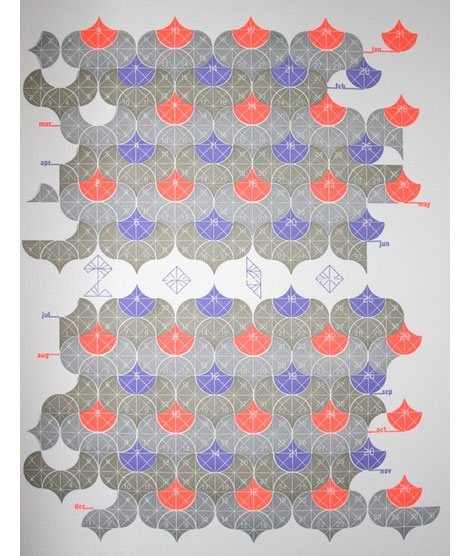 2010 letterpress calendar by Sudeshna Pantham for Moon In June.
——–
For more calendar ideas, visit Design Milk and design:related.
——–
Not signed up for the Grain Edit RSS Feed yet? Give it a try. Its free and yummy.

Share on Facebook
01.13.10 in Found design, Uncategorized by Grace Danico
Share on Facebook