Harry Sierman: Design, Posters and Books
de openbare bibliotheek poster, amsterdam 1968
This is absolutely one of my favorite posters of all time. Design by Harry Sierman.
Harry studied at the Amsterdam Institute for Arts Education and later the Gerrit Rietveld Academy. After graduation he got a job with the Dutch publishing house: Querido  He worked there for many years and became well known for his book design skills.
Back in January I had the chance to trade a few emails with Harry's daughter in law. She was nice enough to send me a copy of a small book that focuses on Harry's graphic design and typography work from the 1940s till 2003. I've attached a few scans from the book below.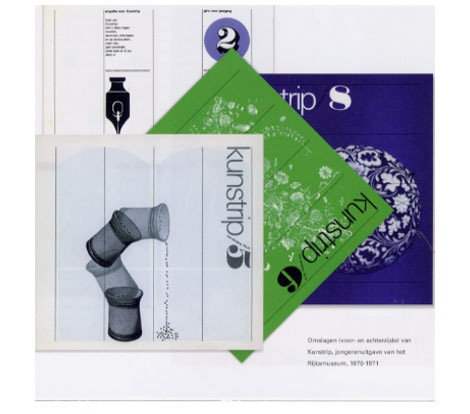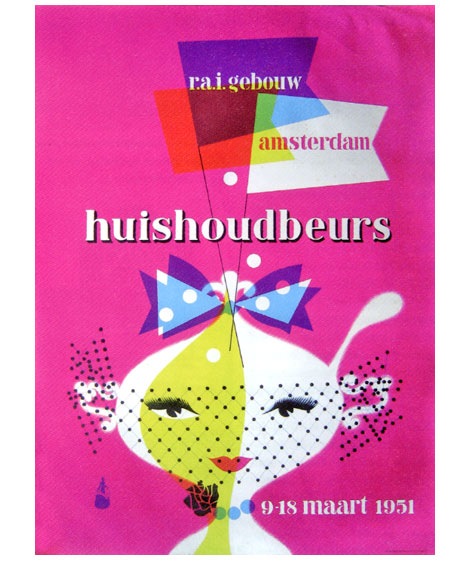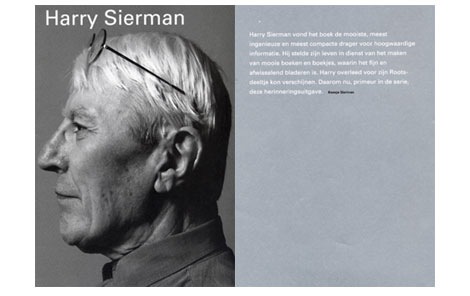 From top to bottom: Issues of kunstrip for Riijksmuseum 1970-1971, Sierman & Co. label for vijftig jaar pullovers-1966, Affiche for Huishoudbeurs-1951, Harry Sierman book
Image credits – very top image via Van Sabben Auctions, vijftig jaar pullovers image via hier houd ik van
Also worth seeing:

Share on Facebook
Tagsaffiches, Books, dutch, graphic-design, netherlands, posters
09.25.08 in Off Our Bookshelves by Dave
Share on Facebook