Alberto Cerriteno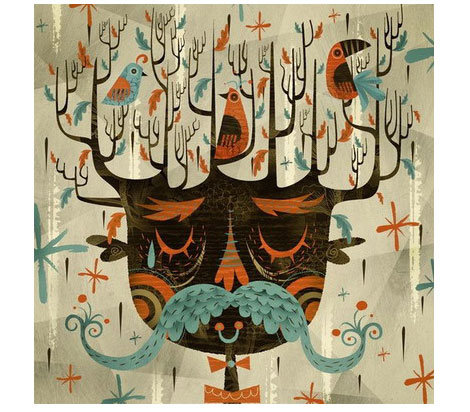 Inspired by pop surrealism and alternative cartoons, Alberto Cerriteno's work is filled with rich textures and fantastically imagery. This print entitled Recuerdos is no exception. We see a small group of birds perching on branches sprouting from a somewhat distinguished gentleman's head. The man appears to be crying and I hope they're tears of joy. Recuerdos was originally created for the latest album of Mexican indie band Hello Seahorse, but is now available for purchase here.
—–
Also available for your viewing pleasure: Matte Stephens Interview
Enjoy this post?  Sign up for our tasty free grain edit RSS feed.
—–

Share on Facebook
Tagsposters
09.14.10 in Poster Picks by Dave
Share on Facebook