Recently Received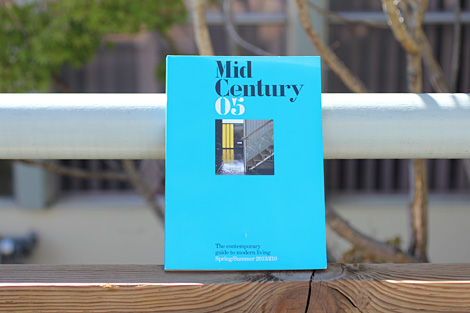 Here's the latest round of books and goods to hit our shelves. This week's entries include items from MidCentury Magazine, Chronicle Books, Corraini Edizioni, Sappi, Milkfed Press and Princeton Architectural Press.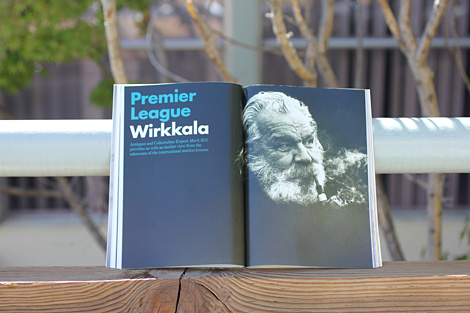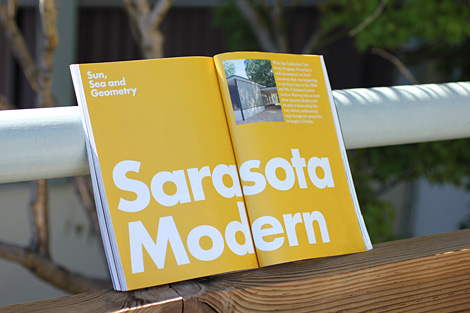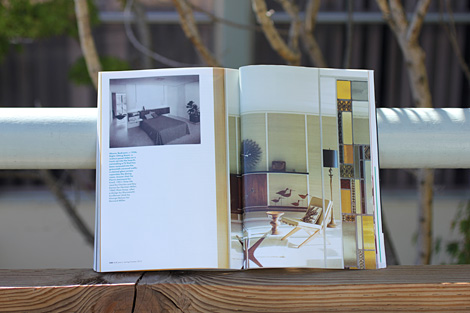 MidCentury Magazine – Issue 5/Summer 2013
162 pages
Billed as the contemporary guide to modern living, MidCentury Magazine celebrates the best of 20th Century interiors, furniture and architecture. I recently received the Spring/Summer issue and was thoroughly impressed by its content and curation.  With a recent redesign by British design agency Esterson Associates, the publication pairs strong photography with a succinct layout and compelling writing.
Content includes articles on Sarasota modern architecture, Tappio Wirkkala and stainless steel in Britain. For the collectors, there's an abbreviated buyer's guide to Dutch furniture, a directory of UK-based modern shops and a curated list of suggested products and pieces.
The current issue is available in the MidCentury shop. For Subscriptions info visit their site.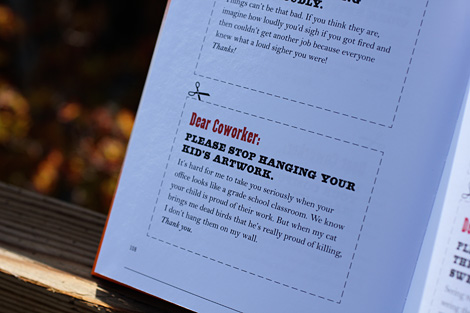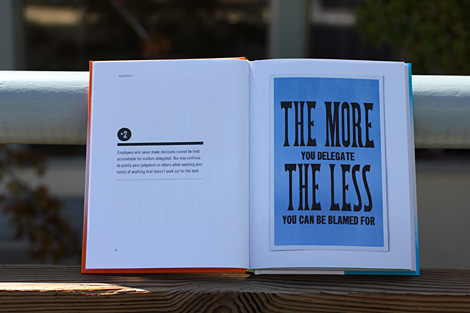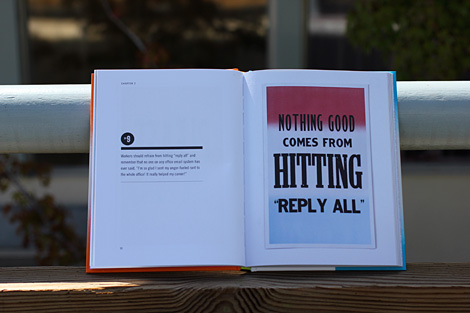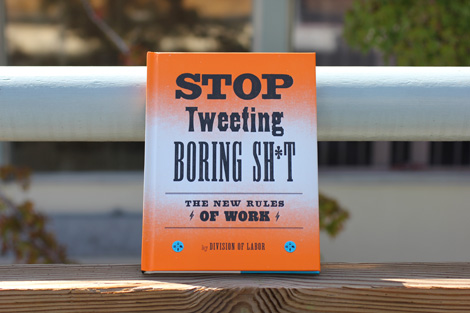 Stop Tweeting Boring Sh*t: The New Rules of Work
By Division of Labor / Published by Chronicle Books
112 Pages/ 6″x8″
Stop Tweeting Boring Sh*t is a handbook of vintage-style public service announcements addressing modern office issues, including such gems as: "If you don't have something nice to say, e-mail it," "If it doesn't have a meeting invite, it didn't happen," and "Nothing good comes from hitting 'reply all.'" With plenty of revealing (and real) workplace statistics peppered throughout, this colorful guide offers just the motivation young people need to hunker down and get to work.
Pre-order a copy at Amazon, Chronicle books or your local book shop.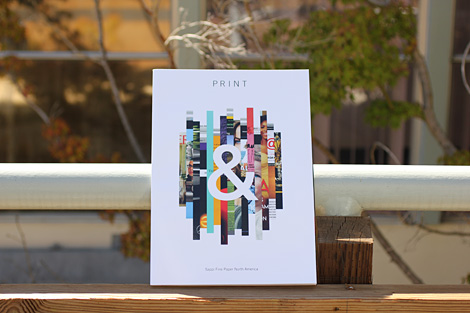 Print &
Design by Studio Hinrichs / Published by Sappi
28 Pages
With all the debate going on about the future of print in the digital age, Sappi has addressed the subject head-on in a new special publication called "Print &", which presents independent market research on reading demographics, emotional triggers, browsing and shopping behavior, and niche marketing. Contrary to what many believe, the research data shows that rather than "cannibalize" each other's audience, print and digital work most effectively when they join forces to deliver the message through multiple media.
In addition to traditional four-color process, "Print &" integrates a number of online and offline techniques, including augmented reality (AR), flocking, soft-touch coating, reticulated varnish, photochromic ink, raised UV coating, engraving, liquid foil, thermography, embossing, metallic inks, and unusual folds
For more info visit the Sappi website.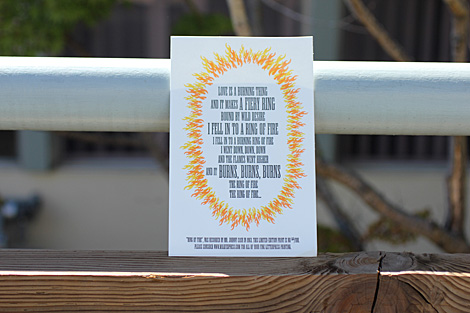 Ring of Fire print
By Milkfed Press
This promotional print pays tribute to Johnny Cash's 1963 hit "Ring of Fire". Lovingly printed by Victoria at Milkfed Press, it's limited to an edition of 100.
For more info or to obtain a print contact her via her website.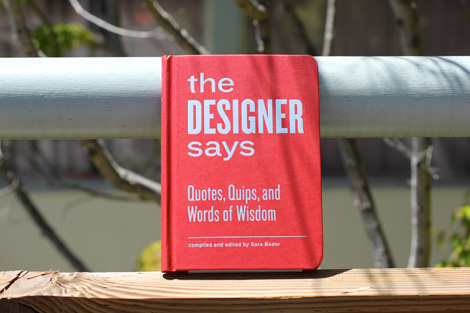 The Designer Says: Quotes, Quips, and Words of Wisdom
By Sara Bader / Published by Princeton Architectural Press
160 pages / 5″x7″
The Designer Says, the follow-up to our best-selling The Architect Says, is a compendium of quotations from more than one hundred of history's leading practitioners. Quotes are paired on page spreads like guests at a dinner party. A designer from the nineteenth century might sit next to one working today or two contemporary designers may strike up a conversation. Listen in as they compliment, provoke, and one-up each other in this lively volume of insights.
Features quotations from Otl Aicher, Saul Bass, Michael Bierut, Irma Boom, Robert Brownjohn, Matthew Carter, Art Chantry, Ivan Chermayeff, Seymour Chwast, Elaine Lustig Cohen, William Drenttel, Charles and Ray Eames, Ed Fella, Alan Fletcher, Adrian Frutiger, Eric Gill, Milton Glaser, Jessica Helfand, Experimental Jetset, Ellen Lupton, Karel Martens, Debbie Millman, László Moholy-Nagy, Bruno Mari, Paul Rand, Michael Rock, Aleksandr Rodchenko, Paula Scher, Kurt Schwitters, Erik Spiekermann, Jan Tschichold, Massimo Vignelli, and Hermann Zapf, among many others.
Pick up a copy at Amazon, PA Press or your local book shop.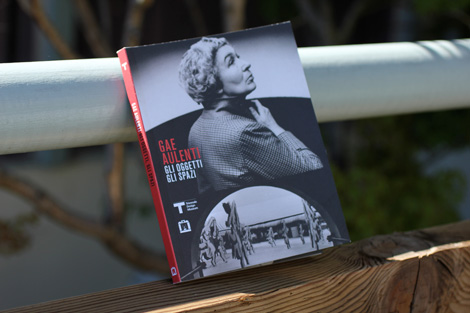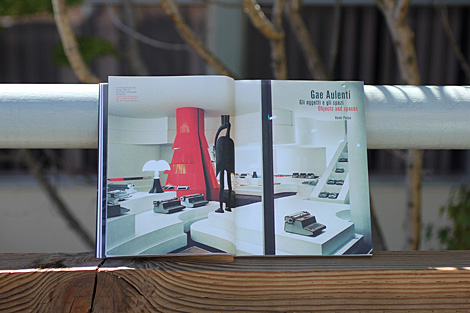 Gae Aulenti: Objects, Spaces
Edited by Vanni Pasca / Published by Corraini Edizioni
Pages 104 / 15×20 cm
This book, edited by Vanni Pasca, traces Gae Aulenti's love of architecture and design through a selection of her most important designs including the Sgarsul chair, the King Sun Lamp, the Tennis furniture series and the Il tempo delle vacanze installation for the XIII Triennale (1964).
Pick up a copy at Corraini Edizioni.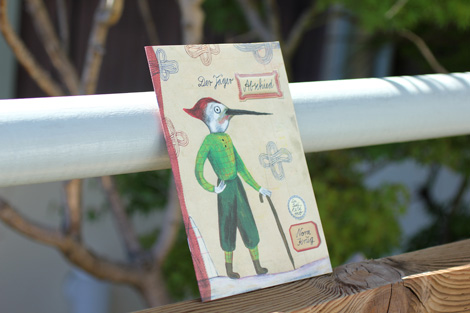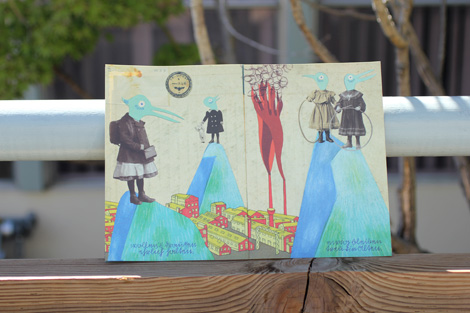 Un Sedicesimo 31
By Nora Krug / Published by Corraini Edizioni
16 pages / 17×24 cm
Nora Krug's Sedicesimo is a visual investigation of memory. At a Berlin flea market, the author collected images and artifacts that, to her, intrinsically represent her homeland, Germany. She has compiled them to tell the story of a group of hunters, volunteer soldiers, who leave their homes and their beloved forest to serve their country. The forests featured in these beautiful illustrations, much like the desire to hike, and to experience and wander through nature, represent an important part of German psychology, as well as Nora Krug's childhood memories.
The text is taken from a poem called, The Hunters' Farewell, by German novelist Joseph von Eichendorff.
Pick up a copy at Corraini Edizioni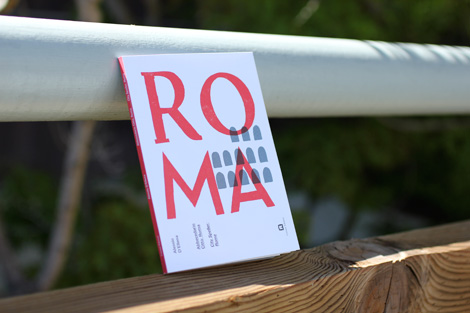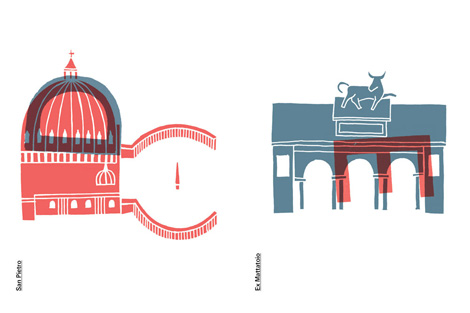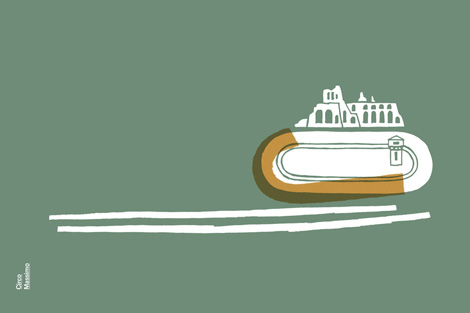 City Speller: Rome
By Alessio D'Ellena / Published by Corraini Edizioni
Pages 48 / 12x16cm/ English & Italian texts
The City Speller, designed by Alessio D'Ellena, is a simple selection of points of interest (monuments, areas, parks, neighbourhoods, buildings, or streets in Rome) compiled in the form of a bulleted list (A, B, C, etc.).

The idea comes from a consideration of the places that make a city what it is, not just the tourist hotspots, distinguishing it from the routes featured in more traditional guides, where some things are often intentionally hidden in favour of others. It is actually these 'marginal' places that take a leading role in this guide: places that help form the humus that gives a city its identity, and mix with the institutional facade, restoring the true syncretism possessed by every real place. It can be that a monument loses its value because of a Brutalist building, or, indeed, that the building can gain value due to the presence of the monument.
Pick up a copy at Corraini Edizioni.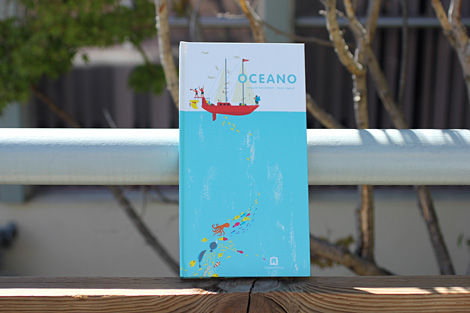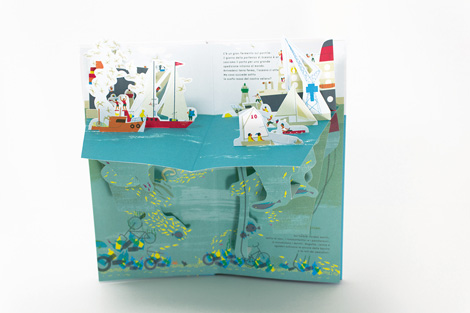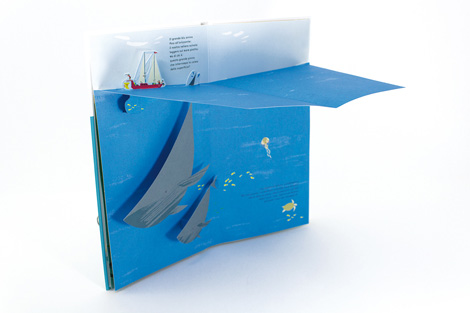 Oceano
By Anouck Boisrobert & Louis Rigaud / Published by Corraini Edizioni
10 pages with pop-up inserts / 16×30 cm / Italian
Oceano is a beautiful a new pop-up book by the Boisrobert-Rigaud duo which unites the wonder of pop-up with illustrations and graphics that celebrate and defend the beauty of nature.
Pick up copy at Amazon, Amazon (German version), Amazon France and Corraini Edizioni.
——————–
Also worth viewing…
Herbert Matter Movie
A Handbook of California Design, 1930-1965
Recently Received Books
Not signed up for the Grain Edit RSS Feed yet? Give it a try. Its free and yummy.

Share on Facebook
TagsBooks
07.18.13 in Off Our Bookshelves by Dave
Share on Facebook