Modern Vintage Stamps from Norway – First Day Cover 1966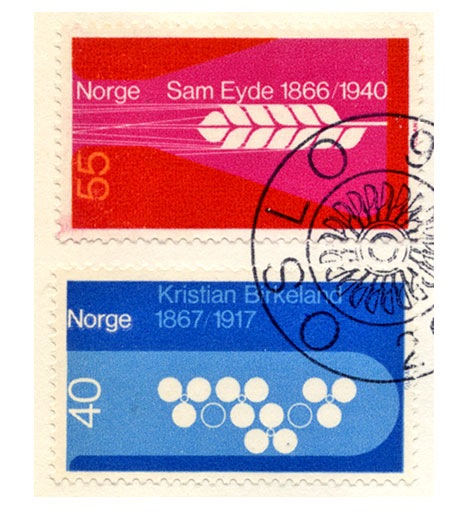 First day cover for Norway 1966 – Feat Sam Eyde 1866/1940 stamp and Kristian Birkeland 1867/1917 stamp.
Beautiful set of stamps dedicated to the Norwegian engineer Samuel Eyde and the scientist Kristian Olaf Birkeland. My copy (above) has a postmark on it, so I tracked down another version without the post mark at the excellent Postimerkki.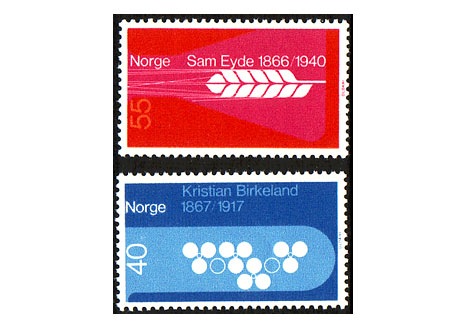 also worth checking:
vintage modern stamps from Israel
Iain Follett's stamp collection

Share on Facebook
Tags1960s, ephemera, modern, Norway, retro, science, stamps, vintage
08.11.08 in Found design, Off Our Bookshelves by Dave
Share on Facebook