Charles Goslin – graphic designer and illustrator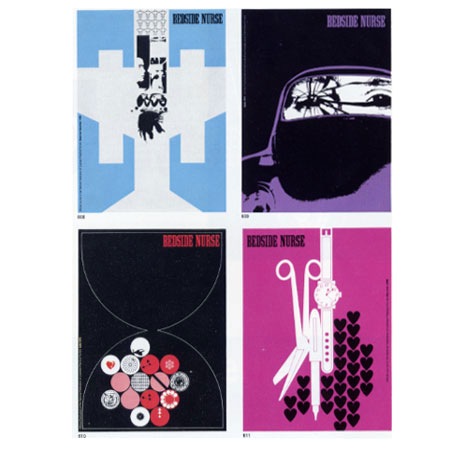 Bedside Nurse magazine design from 1968, 1969 and 1970
Charles Goslin (1932-2007) began his career at Lester Beall's studio in 1954 and left to pursue work at corporate identity firm Lippincott & Margulies in 1958. Three years later he parted ways again, but this time to begin what would be a lengthy career as a freelance designer and illustrator. During this time he started teaching at Pratt Institute as well, where he became known for unique assignments.
For those interested in learning more about Charles Goslin, former student Scott Santoro has written a lovely piece about him here.
Also of interest:
Graphic designer Clarence Lee – He worked at Lester Beall's studio in 1958, possibly at the same time as Charles Goslin.

Share on Facebook
Tags1960s, 1970s, Designers, graphic-design, Illustration, magazine-design, modern, out-of-print, retro, USA, vintage
06.25.08 in Found design, Uncategorized by Dave
Share on Facebook