2010 Poster Cabaret Bike Print Set Giveaway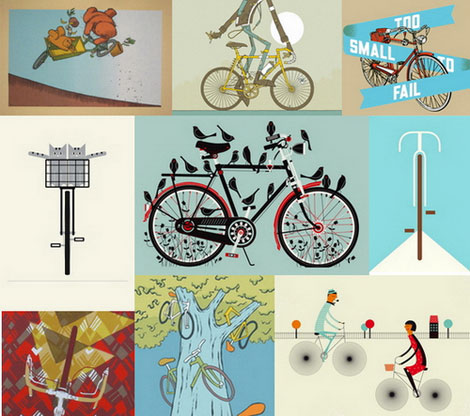 Giveaway is now closed. We will be announcing the winner soon.
May is here which means it National Bike Month. To celebrate the occasion the Poster Cabaret teamed up with a handful of artists (make that 3 handfulls) to create an amazing collection of bike prints. The 2010 Poster Cabaret Bicycle Print Set includes contributions from: Aesthetic Apparatus, Blanca Gomez, The Cricket Press, Jay Ryan, Diana Sudyka, Tad Carpenter (Vahalla Studios), Landland, Jason Munn, Sonnenzimmer, Leandro Castelao, Methane Studios, Eleanor Grosch, Delicious Design League, Dirk Fowler and Invisible Creature. Each of the 16 prints created for the set are available for purchase here.
The Poster Cabaret has graciously offered to giveaway a complete bike print set ($400 worth of posters y'all) to one lucky grain edit reader. Click the link below for details on entering the giveaway.
————————————————
2 Ways to Win: Enter Twice to Increase Your Odds
You can enter by joining the Grain Edit Facebook Fan Page or by following us on Twitter. ( Please read the details below)  You can also you use both methods of entry, giving you 2 entries into the giveaway and increasing your odds of winning.
————————————————
Enter by Joining our Facebook Page:
First, Leave a message in the comments section of this post. (let us know what your favorite print is from the bike set )
Next Join the Grain Edit Facebook Fan Page (http://www.facebook.com/grainedit). If you already a "fan" of ours on Facebook, no need to join again just leave a comment.
Please note – For one of our giveaways we had two readers that kept receiving the comments for the giveaway in their email box. Please make sure that you don't click "subscribe to comments" when leaving a comment. If you are concerned about this, consider entering the giveaway via our Twitter account ( see below).
————————————————
Enter by Following us on Twitter
1. Follow us on twitter @grainedit
2. Tweet the following message " hey @grainedit count me in for the bike set giveaway http://tiny.cc/grain-edit-giveaway"
————————————————
Selecting the Winner

On Friday May. 28th, 2010 we will randomly select 1 winner from all the entries.
We will announce the winner on may 28th on the Grain Edit Facebook Fan Page as well as our Twitter stream.
and now for the prizes………..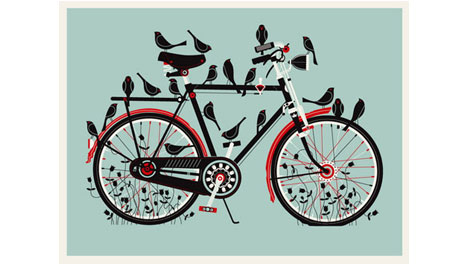 Birdcycle by Methane Studios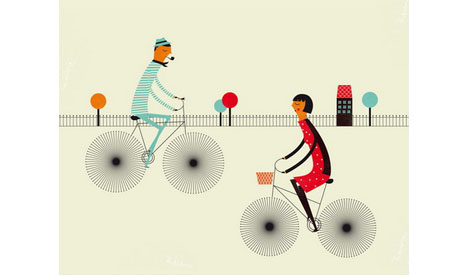 Freewheeling by Blanca Gomez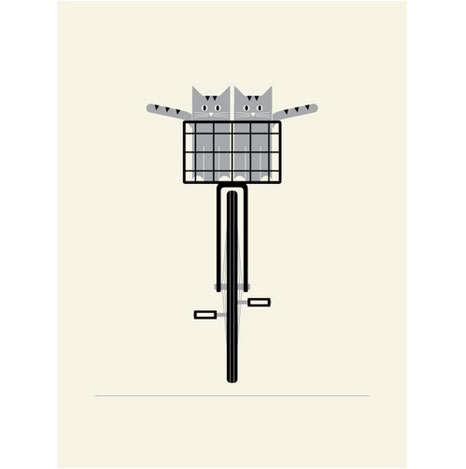 Bicycle by Jason Munn / The Small Stakes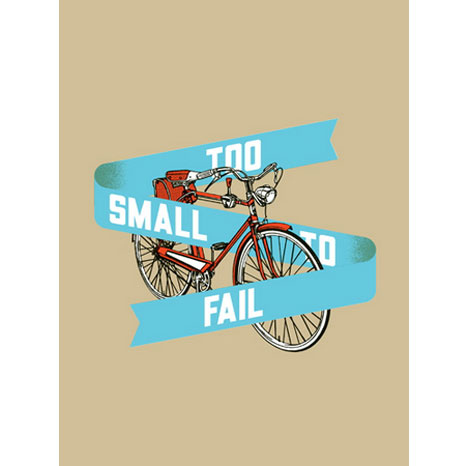 Too Small to Fail by Aesthetic Apparatus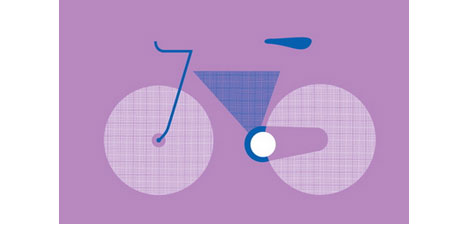 Le Vélo by Eleanor Grosch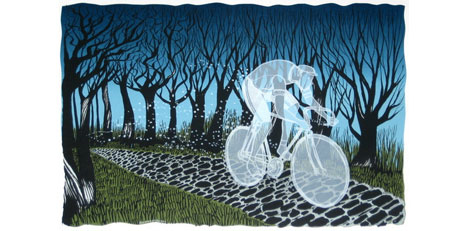 Ghost Rider of the Paris-Roubaix by Diana Sudyka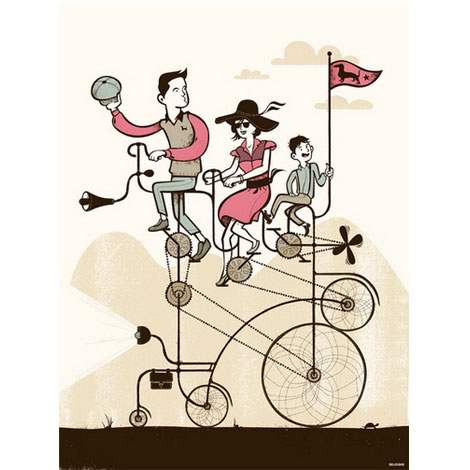 Bicycle Family by Delicious Design League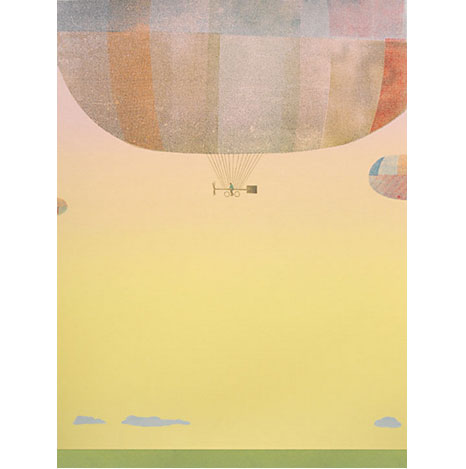 In search of Cromwell Dixon by Sonnenzimmer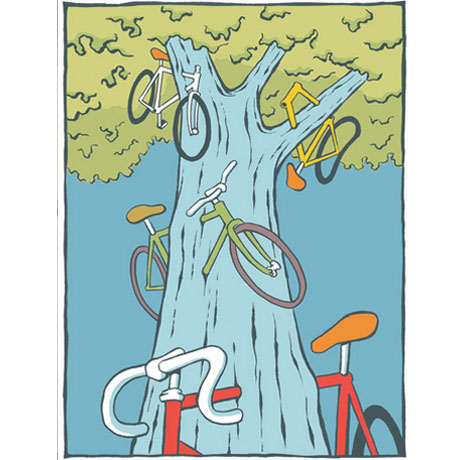 Overgrown by The Cricket Press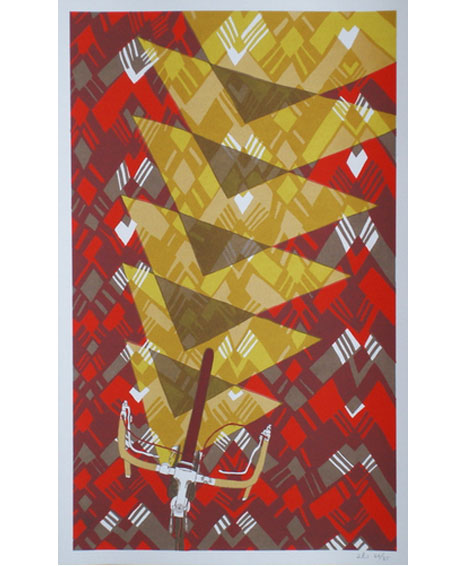 Bicycle by Landland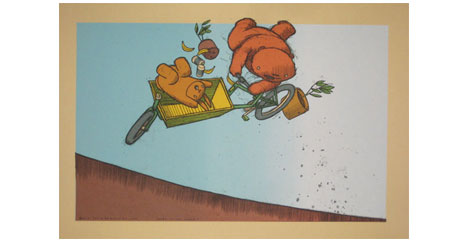 Cargo Flip by Jay Ryan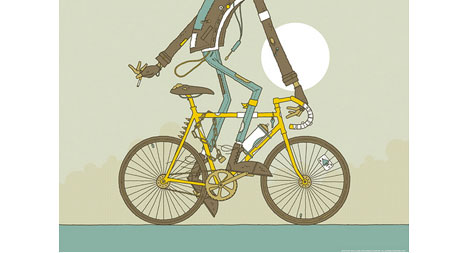 Pedal Punk by Invisible Creature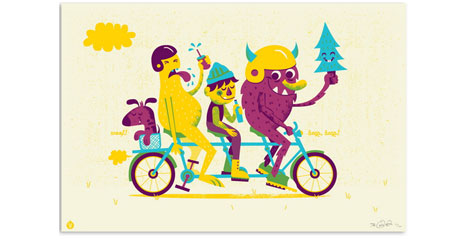 Beep Beep bicycle by Vahalla Studios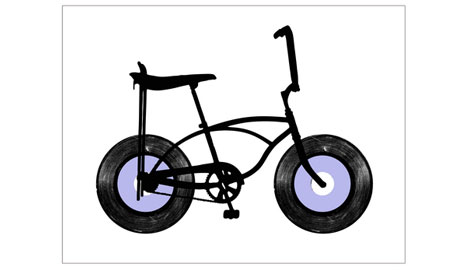 Rock and Roll by Dirk Fowler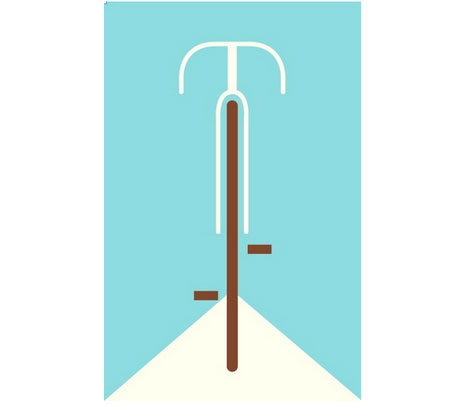 Bicycle (blue) by Eleanor Grosch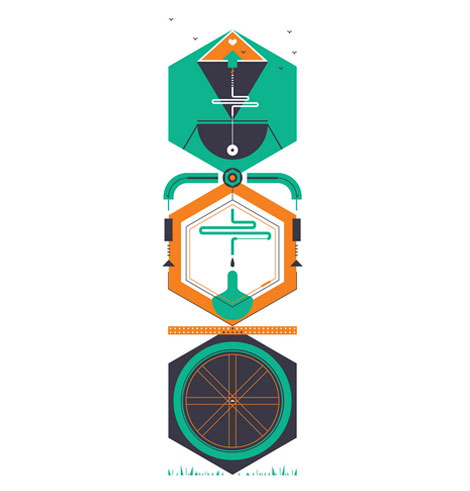 Top Bike by Leandro Castelao
—————–
and now a special thanks
Many thanks to the Poster Cabaret as well as all the artists involved for helping to make today's giveaway happen. Please take time to visit their sites.
Leandro Castelao | Aesthetic Apparatus | Dirk Fowler | Invisible Creature |  The Cricket Press | Eleanor Grosch | Sonnenzimmer | Diana Sudyka | Blanca Gomez | Jay Ryan | Methane Studios | Delicious Design League | The Small Stakes | Landland | Vahalla Studios
—————–

Share on Facebook
Tagsgiveaways, graphic-design, Illustration, posters, prints
05.20.10 in Contests and giveaways by Dave
Share on Facebook