Otl Aicher design on Flickr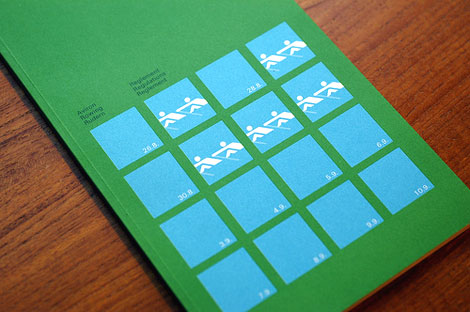 1972 Olympics rowing regulations booklet
Tons of great work in the Otl Aicher design group on Flickr. Includes posters, brochures, books, stamps, packaging, corporate reports, even a wooden version of Waldi the 1972 Munich Olympics mascot. Projects include the 1972 Olympics identity, Lufthansa and work from his days at HFG Ulm.
Clean, minimal, modern.. I love it. I could look at this stuff all day.
Many thanks to Adam for passing this link along.
Side note – got some cornbread today. Man I love this stuff. Is it even bread? Its like muffin cake.

Share on Facebook
Tags1970s, Gallery, germany, graphic-design, icons, otl-aicher, posters
01.09.08 in Seen Elsewhere by Dave
Share on Facebook