Swink Direct Mail Promo Piece
Many thanks to the good people at Madison, Wisconsin based design firm Swink for sending me this awesome promotional piece. Swink put this together as a way to invite people to reconsider the way they've been marketing themselves and to believe in the power of a good story — their story. It comes with two plaid lawn chairs (so you can invite a friend), a fire and your very own dinosaur. To top it off, the whole thing comes packaged in a mailer with a giant smiling hot dog! That's what I'm talking about!
The piece was letterpressed by the always top notch studio on fire.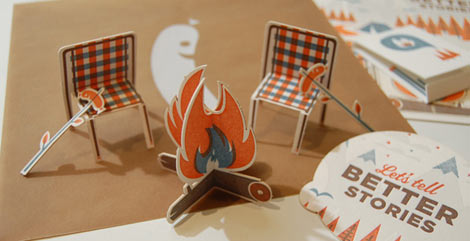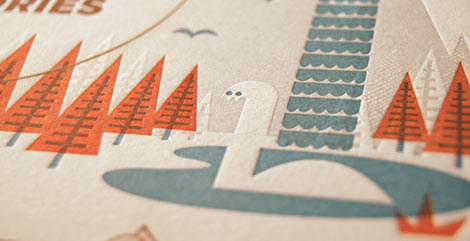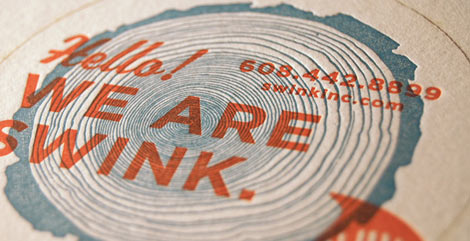 I grabbed a few of the guys hanging around the office and broke out the fire. Thanks Swink! This hot dog is for you.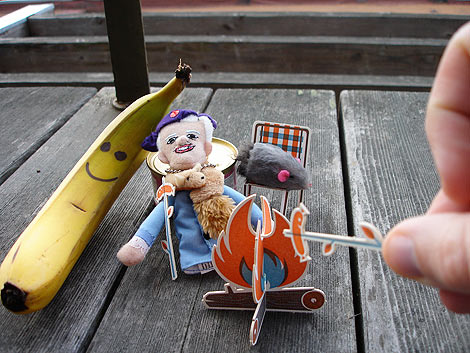 On a side note, Studio on Fire recently launched a sweet blog called Beast Pieces. This could be the coolest blog name ever.
Also worth checking Hatch: Promotional Bird Mobile
Not signed up for the Grain Edit RSS yet? Give it a try. Its free and yummy.

Share on Facebook
02.19.09 in Found design by Dave
Share on Facebook